When talking about Firestone vs Michelin tires, they are among the most popular tires worldwide.
So which one's better?
Overall, we choose Michelin because of its top-tier quality and low noise levels. However, Firestone is more affordable and is a great budget option.
To put you up to speed, here's a comparison table between them.
| | | |
| --- | --- | --- |
| | Michelin | Firestone |
| Origin | France | The U.S.A. |
| Founder | André and Édouard Michelin | Harvey S. Firestone |
| Headquarters | Clermont-Ferrand, France | Nashville, Tennessee, U.S.A |
| Year Founded | 1888 | 1900 |
| Parent | Stand-alone | Bridgestone Co. |
| Annual Revenue | $21.9B (2021) | $7.1B (2021) |
| Number of Employees | 127,000 | 24,100 |
When compared side by side, the French brand is larger, with about five times more employees and three times more revenue.
But, continue reading, and let's find out which brand is better for you — Michelin vs Firestone.
What Are They?
1. Michelin
Michelin is a French company founded by André and Édouard Michelin in 1888. Fast forward to today, Michelin is the second largest tire company in the world, with Bridgestone taking the top spot, which, coincidentally, is the parent company of its competitor in this discussion—Firestone.
Michelin's headquarters is situated in Clermont-Ferrand, France, with 117 production facilities spread across 26 countries, as well as 9 R&D centers. This signifies how large Michelin's global footprint is in the tire industry.
Moreover, the brand prides itself on its superb quality tires, which are equipped with meticulously tested technologies from its research and development.
These are parts of the reason why Michelin tires are quite expensive, yet they're what makes them so excellent as well.
Michelin's Main Tire Categories
Defender – Michelin's all-season line, the Defender, has unparalleled durability among all Michelin tires and comes in three models for all vehicle types.
Primacy – The Primacy line is for touring. It offers excellent handling and fuel efficiency for SUVs, passenger cars, trucks, and electric vehicles.
Premier – The Premier replaced the Primacy in 2014, and improved upon its already exceptional traction, wet braking, and ride quality.
Pilot Sport – the Pilot Sport is a performance tire line beloved by sports car manufacturers like Audi, Mercedes, BMW, and Tesla. These tires provide excellent performance, especially on street and track roads when racing.
CrossClimate – CrossClimate is an all-season line that is built for SUVs and light trucks. It's made for service industry tires and offers excellent performance on all road surfaces.
Latitude and Alpin – These tires were built for the harshest snowy weather conditions and provide superb traction and braking.
Related post:
2. Firestone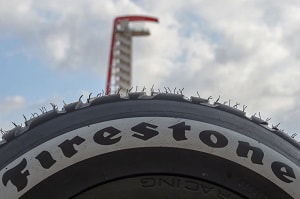 The Firestone Tire & Rubber Company is an American manufacturer, founded by Ohio native Harvey S. Firestone in 1900.
In 1903, Firestone was making its own tires, which became an instant hit. They eventually made the first non-skid tires, which was groundbreaking technology at the time.
For 80 years, Firestone dominated the U.S. tire industry and at one point was acquired by its now parent company, Bridgestone, in 1989. This business move instantly made Bridgestone the largest tire company in the world.
Firestone still continues making OEM tires today and is the exclusive tire supplier of the famous Indy race event.
Firestone Tire Categories
Destination – Firestone's destination tires are the answer to Michelin's Defender line. They offer excellent versatility on all road conditions, from sleek urban highways to rough dirt and muddy roads.
WeatherGrip – The WeatherGrip is perfectly optimized for full control on any road or in any weather condition, making it one of the best all-season tires on the market if you're on a budget.
Like the Destination, it's a solid contender if you make a Firestone Weathergrip vs Michelin Defender or CrossClimate comparison.
Firehawk – The Firehawk is made for sports cars and offers optimal traction, braking, and speed on dry or wet pavements. A good comparison for this line is the Firestone Firehawk Indy 500 Vs Michelin Pilot Sport 4s. Both offer top performance but the Indy is cheaper.
All-season – True to its name, the Firestone All-season is a great and reliable tire for spring till winter. It provides a well-balanced proficiency in wet, dry, and snowy road conditions.
Transforce – If you want to go off the beaten path on your light truck, the Firestone Transforce is a definite must-have. It boasts responsive handling on dry and wet surfaces while managing heavy loads.
Winterforce – These winter tires offer top-tier traction on the harshest of snowy and icy roads without sacrificing comfort.
Now that you know what these tire giants offer, let's talk about their differences through a tires brands comparison.
Differences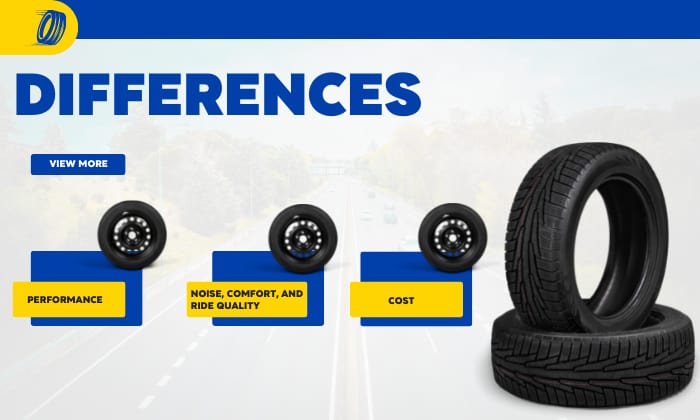 Performance (wet and dry)
On paper, both brands offer excellent performance, so it entirely depends on what product line you're considering.
For instance, in a comparison between the Pilot Sport and the Firehawk, the Firehawk is much more reliable as it provides better maneuverability.
Another good comparison would be the Firestone Destination LE3 vs Michelin Defender, particularly the Defender LTX M/S. Both are all-season tires and offer pretty similar performances, but the LTX has a slight edge in wet and dry handling.
The LE3's predecessor is as reliable too and is competitive if we try a Firestone Destination LE2 vs Michelin Defender differentiation. However, the Defender wins this one, since it has better dry and wet traction.
Overall, Michelin has a better tire catalog.
Winner: Michelin
Noise, Comfort, and Ride Quality
Noise can be an issue, and it can spoil your drive when you hear that distinct growling sound from your tires. We'll have to go with Michelin on this one, since their tires are often regarded as the quietest on the market.
Industry experts always include Michelin on their quiet tires list, especially the Defender, while Firestone product lines are nowhere to be found.
But, make no mistake, Firestone tires aren't that noisy and fare much better when compared to less premium brands like Firestone vs Cooper tires. The Destination A/T, for instance, is quieter than the Discoverer ST MAXX.
Winner: Michelin
Cost can be quite tricky, since both have different tire prices by size. But when you compare similar models side by side, there's a glaring difference between the two. Generally, Michelin tires are much more expensive.
Winner: Firestone
Pros and Cons
Michelin
Superior quality and performance
Excellent technology
Invests well in R&D
Firestone
Great value for its price
Widely available all across America
Almost all tires are great for any weather
Not as premium as other brands
Frequently Asked Questions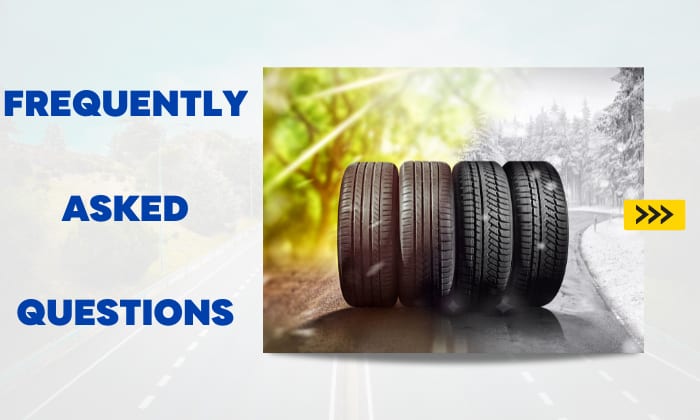 Is Firestone good for tires?
Yes. However, that's pretty much it. Firestone is just "good," and many tire brands are better, especially when you pit a Firestone vs Michelin vs Bridgestone tire or a Goodyear vs Michelin vs Firestone.
But Firestone tires are much more affordable, which makes them great choices for drivers who are looking for something cheap yet reliable.
Is Firestone made by Michelin?
No. Firestone is an American company owned by the Japanese tire maker Bridgestone. So Firestone vs Bridgestone tires are technically under the same umbrella.
Conclusion
Overall, Michelin wins in this comparison. It has superior technology and some of the best tires in the market. However, Firestone isn't that bad, considering it's much easier on your wallet.
Michelin tires are premium quality, so they fetch a higher price. Firestone probably fares much better if you weigh it up against other mid-tier brands, like Firestone vs General tires.
That's it for our Firestone vs Michelin tires debate. I hope you narrowed down your choice. Until next time!