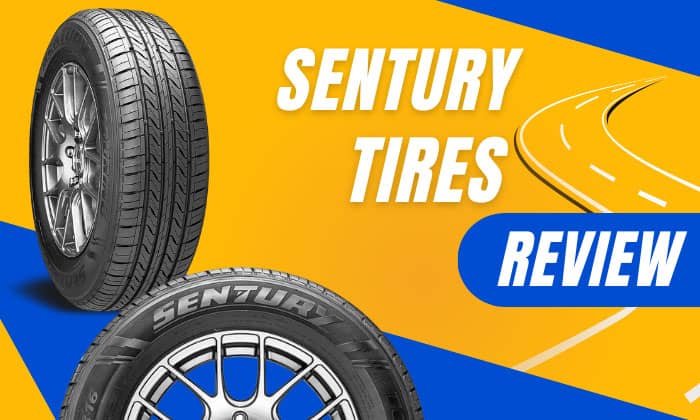 Chinese tire brands spring up like mushrooms. So, we inspected the latest buzz "Are Sentury tires good?" and here is our Sentury Tires review.
Sentury tires are low-priced models exclusively sold at Discount Tire. It has four options: UHP, UHPT, Crossover and Touring. They all promise responsive handling and tread life that ranges from 40,000-50,000 miles.
When it comes to actual road performance, Sentury tires deliver satisfactory dry performance with good cornering ability and steering response. They offer a stable ride with zero to minimal noise, even on uneven rough roads. However, their traction is not strong enough to conquer wet and snowy roads.
Brief Background of Sentury Tires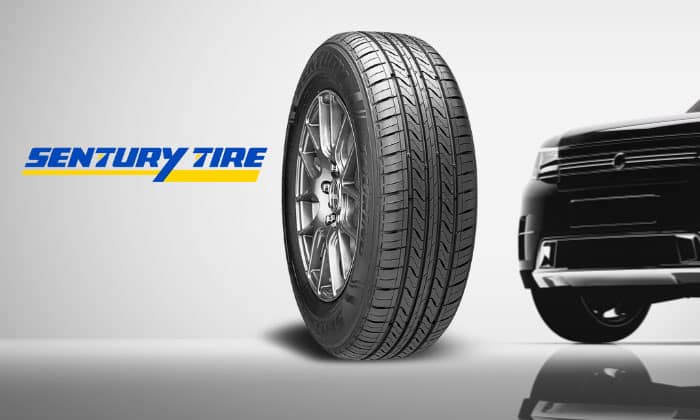 Sentury Tires is one of the five tire brands owned by Qingdao Sentury Tire Co., Ltd. The other four brands are Delinte, Landsail, GroundSpeed, and Pantera.
This Chinese tire manufacturer was established in 1992 and is currently headquartered in Qingdao, Shandong, China. Its office location in Hialeah, Florida enabled the company to expand its commercial reach in over 150 countries.
Its manufacturing facility in Qingdao can produce 12 million passenger car radial (PCR) tires annually while its state-of-the art tire factory in Rayong, Thailand can manufacture 10 million PCR tires.
Sentury develops tires for aircraft, passenger cars, sports utility vehicles, crossovers, light trucks, ultra-high performance vehicles, and off-road vehicles.
Aside from gaining esteemed certifications, including ECE and D.O.T, the tire company's major milestone came in 2016 when its aviation tire became the primary landing gear of the Boeing 737. This success made Sentury Tires one of the few trusted aircraft tire manufacturers in the world.
Sentury Tires Lineup
The Sentury tire brand is exclusively distributed by Discount Tire/America's Tire. It is composed of four tire lines:
1. Sentury UHP
Sentury UHP tires are summer touring tires that promise compact sport cars and small CUVs reliable sport performance through responsive handling and steering and dependable wet and dry traction. The tire sizes range from 15-20 inches with 500 AA UTQG rating.
Pros
Above-average dry performance
Quiet
Tread life can last 20,000 to 25,000 miles
Has low rolling resistance that can improve fuel economy
Cons
Needs improvement on grip on wet roads
Not intended for winter use
2. Sentury UHPT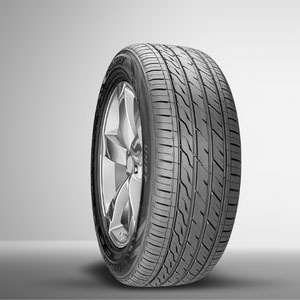 Sentury UHPT tire are designed to provide light trucks and SUVs with a quiet and surefooted ride in wet and dry conditions. This model features confident handling at highway speeds. It is available in four sizes (18-22 inches) with a UTQG rating of 500 AA.
Pros
Good dry traction
Sufficient cornering grip and good steering feel
Cons
Needs a boost in wet traction and durability
Noisy, especially at higher speeds
Average handling and comfort
3. Sentury Crossover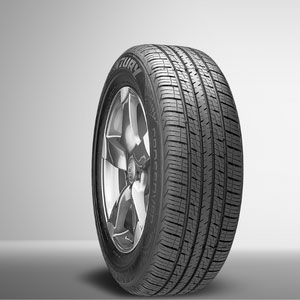 Sentury Crossover tires feature a five-rib tread design injected with an advanced tread compound. It has three tire sizes (16-18 inches) that are good at providing crossover and sport utility vehicles with reactive handling and solid wet and dry performance. The tire achieved a UTQG rating of 500 A A.
Pros
Steady with minimal noise on bumpy roads
Better wet handling than other low-cost tires
Cons
Weak grip on wet roads
Unusable in snowy conditions
4. Sentury Touring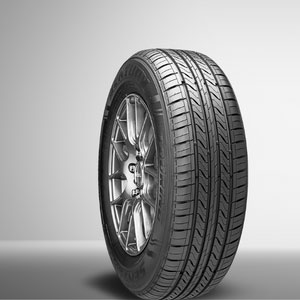 Sentury Touring tires deliver year-round performance, responsive handling, long wear life, stable and quiet rides through four water-wicking wide longitudinal grooves, solid center ribs, a noise canceling tread pattern, and an all-season tread compound. Its tire size ranges from 14-18 inches with 500 AA UTQG rating.
Pros
Effective steering response and cornering grip in dry conditions
Average dry braking ability
Low noise
Cons
Long braking distances on wet roads, especially under rainy conditions
Poor performance in snow and ice
5. Popular Sentury Models
Based on reviews on Discount Tire, recommendations are high for Sentury Touring and Sentury Crossover with 93% and 91% approval ratings, respectively.
6. Warranties
Here is a summary of the mileage warranty of each Sentury Tire.
| | |
| --- | --- |
| Sentury Tires | Mileage Warranty |
| Sentury UHP | 40,000 |
| Sentury UHPT | 40,000 |
| Sentury Crossover | 40,000 |
| Sentury Touring | 40,000 |
Sentury also offers 5-year warranty support for materials and workmanship and tire uniformity coverage for the first 2/32 in. of wear.
7. Cost
Sentury Tires Discount tire are affordable. The most budget-friendly among Sentury tires is the Sentury Touring.
For instance, Sentury Touring 205/55R16 is available at $68, while its 215/60R16 size can be bought at $73.
Unfortunately, the Crossover tire is unavailable as of this writing. Take a look at Sentury tires price range.
| | |
| --- | --- |
| Sentury Tires | Price |
| Sentury UHP | $73-118 |
| Sentury UHPT | $109-178 |
| Sentury Touring | $51-86 |
8. Pros and Cons
Sentury Tires
Budget-friendly
Good warranty package
Terrific dry performance
Needs improvement in wet, snow, and ice conditions
Few tire selections
Limited availability
Lower treadlife
9. Benefits of Sentury tires
Sentury tires are good for drivers who live in sunny, warm locations. They are affordable and may serve as a car's main tires if one doesn't drive a lot and commute on rough, rainy terrains.
Frequently Asked Questions
How many miles do Sentury tires last?
Most Sentury tires achieved a 500 treadwear rating, which is equivalent to 40,000-50,000 miles. Interestingly, according to Consumer Reports' ratings, Sentury Touring tires can exceed their manufacturer's tread life warranty of 40,000 miles by another 10,000 miles.
Are Sentury tires quiet?
Yes, Sentury tires are quiet on the road. For instance, the Sentury UHP provides noiseless performance even on roads with poor conditions.
Are Sentury tires safe?
Sentury tires are safe in dry conditions. When it comes to wet and snowy conditions, the tires need improvement in traction.
Who makes Sentury Tires?
Qingdao Sentury Tire Co., Ltd manufactures Sentury tires along with three other tire brands: Delinte, Landsail, and GroundSpeed. It also distributes Pantera, an exclusive brand developed with Tire Alliance Groupe.
Where are Sentury tires made?
You'll find Sentury tires made in Qingdao, China and Rayong, Thailand. The Qingdao factory acquired state-level accreditation, while the Thailand tire plant is considered as one of the most sophisticated manufacturing facilities in the tire industry.
Sentury's fully-automated factory was one of the first tire facilities that obtained the 4.0 recognition or "Smart factory" status, a highly-coveted accreditation.
Conclusion
If you're apprehensive in trying Chinese tire brands, this Sentury tires review showed that Sentury is capable of combining good quality and affordable pricing.
This brand is a quality option for dry roads. However, its tire longevity and grip on wet and snowy surfaces are not that stellar for drivers expecting year-round performance.
If this review made you curious about Sentury Tires vs Michelin, stay tuned for another detailed review.
See now the Delinte tires review here, and by the way, read more about the following comparisons of the most popular tire brands in the world: