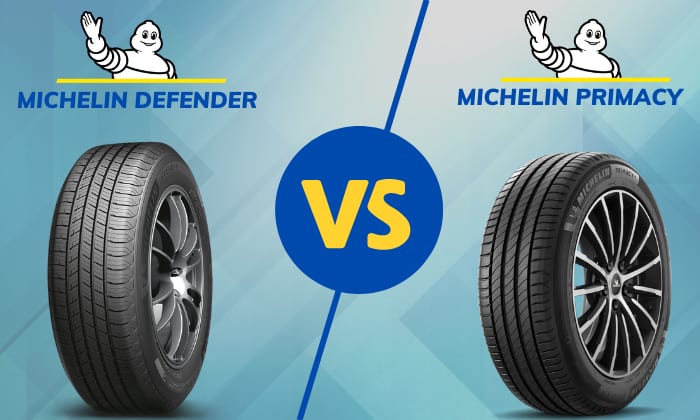 Michelin is no doubt a good brand for buying tires that are excellent for long drives. But a little problem in choosing Michelin is that they offer multiple touring tires, making it harder for us to decide which one to buy.
In this article, we are going to compare two well-known touring tire families. We'll try to weigh their all-season performance, comfort, and price. For sure, Michelin Defender vs Primacy tires would be a tight matchup.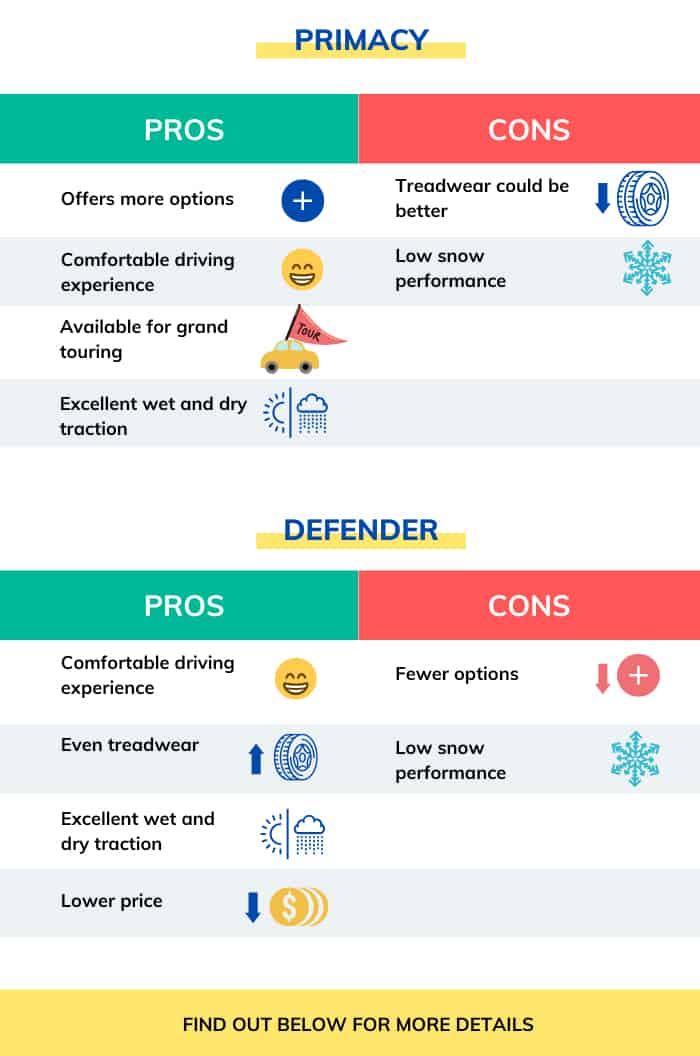 Michelin Defender
The Defender tire family from Michelin is made to ensure safety and comfort with its balanced handling and quietness. It is also equipped with decent traction on wet and snow surfaces so it is good for all seasons.
Here are the tire models that are included in this family:
Michelin Defender T+H is an all-season passenger car tire made for safe and comfortable driving.
The silica compound and asymmetric tread used were working very well in providing great dry-road traction and braking. It also offers an impressive tread life.
Michelin Defender LTX M/S
With being able to support trucks, SUVs, and crossovers, the Michelin Defender LTX M/S is known to be one of the most powerful tires in the market. It is also available in a wide range of sizes specifically from 15 to 22 inches in diameter.
Michelin Primacy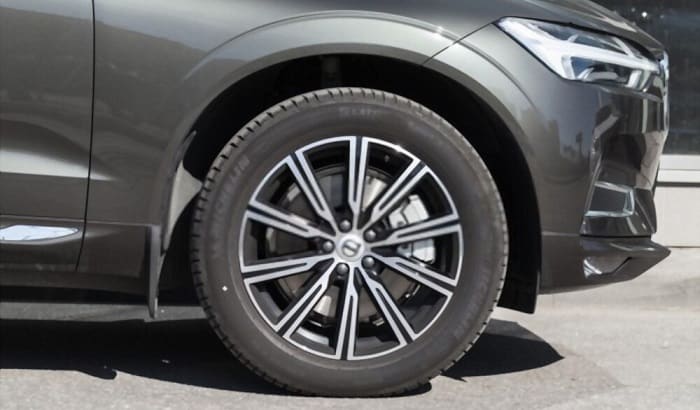 Built by Michelin with comfort on the top of mind, the Primacy tires will give you smooth long drives whether it is on dry, wet, or snowy surfaces. Primacy tires are available for passenger cars, SUVs, and light trucks.
Here are some tire models that are included in this family:
Michelin Primacy Tour A/S
The Michelin Primacy Tour A/S is one of the best grand touring all-season tires in terms of performance. It is also a very comfortable tire to use as it has excellent noise reduction technology. It also gives a decent snow performance compared to its competitors.
The Michelin Primacy LTX is a tire for light trucks that gives excellent fuel efficiency with its low rolling resistance. You could also expect great traction on wet and dry surfaces, and a comfortable ride with reduced noise.
With its capability to go all-terrain, Michelin Primacy XC is surely one of the most versatile tires in the market. This tire offers a great off-road grip while not sacrificing the on-road performance.
The Primacy MXV4 is the predecessor of the Primacy MXM4. Despite being an old design, you can still expect longevity and excellent all-season traction in this tire. With these, Primacy MXV4 can still be a dependable year-round tire.
Differences Between Defender and Primacy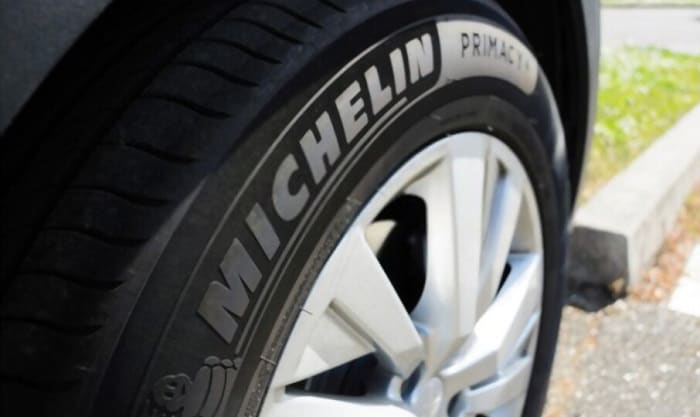 To further give details for Michelin Primacy vs Defender tires, I will compare some of the tires in these product families. To have a better outlook, I checked out consumer reviews coming from retail sites and online communities like Reddit.
1. Performance
Both of these touring tire families are impressive in terms of performance. If we look at the Primacy Tour A/S and Defender T+H, we will see close scores in terms of handling, braking, and traction.
The off-road grip and extreme weather traction are mostly all-season tires problems.
Between these two, the Defender T+H is more suitable to drive on most terrains but the Primacy Tour A/S is better in terms of snow traction.
When it comes to speed durability, the Defender T+H has only a speed rating of H while the Primacy Tour A/S has H and V. This means that the tire from the Defender could only handle up to 130 mph while the Primacy can go up to 149 mph.
2. Comfort
For this category, we will look at the smoothness in terms of grip and steering capabilities together with the quietness of the tires while driving. We will compare Primacy MXV4 vs Defender T+H this time.
Both of these tires are offering almost the same levels of comfort despite being in different tire families.
The Defender T+H is designed to have better tire contact with the surface and an even distribution of pressure which makes it better in controllability.
Both are convincingly quiet tires but I think the Primacy tire has a slight advantage. With these, we can say that the Defender vs MXV4 is closely matched in terms of comfort. It would go down to the preference of the customer to choose.
3. SUV, Crossover, and Truck Tires
It would also be interesting to see which family tire would have better tires to offer for SUVs, crossovers, and trucks. One remarkable truck tire from Michelin is the LTX AT2, but for this comparison, we can look at the Primacy XC vs Defender LTX M/S.
Between these two, the Primacy XC is the one that shows a better grip off-road.
However, the Defender LTX M/S provides an even treadwear which is what the Defender family is known for. Both are not recommended during winter as they are both low with grip on ice.
Another matchup can be Michelin Defender vs Primacy LTX. Both offer excellent grip on wet and dry surfaces although the tire from Defender has a slight edge on all-terrain performance.
4. Cost
As these tire families are from a leading brand like Michelin, expect that its tires are priced higher compared to the other brands. In these two tire families, the Michelin Primacy is slightly more expensive than the Defender.
The Primacy can get up to 300 USD while the Defender is up to 250 USD, depending on the tire model that you are going to buy. However, with their excellent features, these tires are surely worth their price.
Primacy
Pros
Offers more options
Comfortable driving experience
Available for grand touring
Excellent wet and dry traction
Cons
Treadwear could be better
Low snow performance
Defender
Pros
Comfortable driving experience
Even treadwear
Excellent wet and dry traction
Lower price
Cons
Fewer options
Low snow performance
Frequently Asked Questions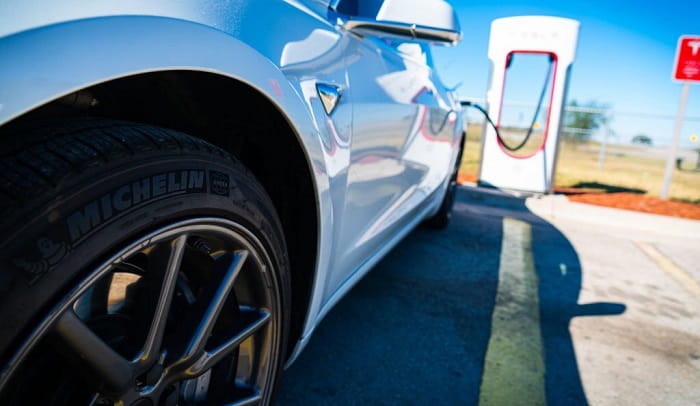 Is Michelin Primacy a good tire?
Michelin Primacy tires are good all-season touring and grand touring tires. It offers a wide variety of tire models for you to choose from such as Tour A/S, MXM4, and XC.
Is Michelin Primacy MXV4 discontinued?
The Primacy MXV4 will be phased out by Michelin and will be replaced by the Premier A/S. This means that the MXV4 will be hard to find now.
Related: Read now quick comparisons between Michelin defender vs premier right here!
Are Michelin Primacy tires discontinued?
Aside from the Primacy MXV4, there are no other Primacy tires that have been discontinued. The Primacy Tour A/S, MXM4, XC, and LTX are all still available in the market.
Are Michelin Defender tires worth the money?
With their excellent overall performance, the Defender tires are worth the price. There are other tires in the same class that are cheaper but don't have the same traction and comfort level that the Defender offers.
Conclusion
As expected, the Michelin Defender vs Primacy would not produce much difference in terms of tire quality. The Defender turned out to be better in treadwear and durability while the Primacy is slightly above when it comes to off-road performance and comfort.
In other features, they can be seen as equal. Now you just need to ask yourself what type of experience you would like. Don't worry too much as you cannot go wrong between these two tire families.