Michelin is one of those brands that you really can't go wrong with choosing. It has been in the industry for more than a century, so you can trust the company knows what it's doing.
When talking about Michelin, there is one debate about their models that we would like to settle right here in this article: Michelin Defender vs Premier.
Personally, what we recommend is the Michelin Premier after noting down its differences from the Defender in terms of speed, warranty, and control. Let's dive below and see which tire is better for your lifestyle.
What Is the Michelin Defender?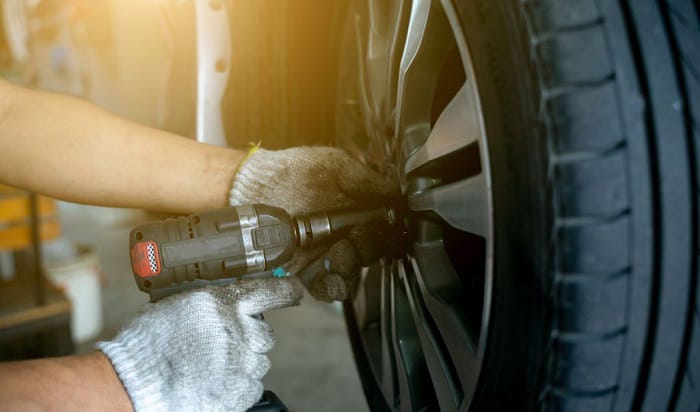 The Michelin Defender is a brilliant all-season tire line meant to withstand changing temperatures and seasons.
There are two types of Michelin Defender tires:
Michelin Defender LTX – is built for SUVs as an all-season highway tire. In addition to off-roading or aggressive driving, this tire is excellent for all types of driving conditions, including wet roads.
Michelin Defender T + H – is for regular all-season touring and is great for sedans. However, for heavier vehicles, it may not grip very well on snow.
The unique design of grooves on the Defender tires is meant to grip slippery roads and expel water, making drivers a lot more confident in traveling on wet roads.
The Defender also has a special Intellisipe design that allows for unique interlocking action on the tread blocks, making it sturdier while lowering the tire's rolling resistance.
It also features the Michelin EverTread Compound, meant to improve traction and braking, and Michelin's MaxTouch Construction to improve contact, stability, and durability.
Overall, the Defender line features reliable all-season tires that are undoubtedly cost-efficient. In fact, Michelin claims it can save you 65 gallons of fuel during the tire's lifespan.
What Is the Michelin Premier?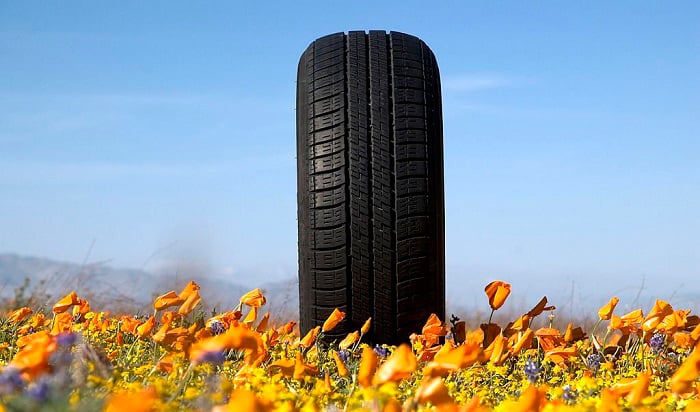 Like the Defender, there are two types of Premier tires:
Michelin Premier A/S – is used for smaller vehicles like sedans, minivans, and CUVs. It performs amazingly on dry and wet roads and has a long tread life. However, one problem is there are only limited tire sizes for this tire.
Michelin Premier LTX – is for SUVs, trucks, and crossovers. It isn't really suited for heavy-duty pulling but more for comfort and driving in bad weather conditions such as rainstorms or light snow.
Both are great all-season tires, but they shine better when driving on wet roads.
Also, both Michelin Premier tires were designed with wet grooves that allow them to expand for outstanding wet traction. Even when the tire eventually wears out, it still delivers excellent stability.
Speaking of worn-out tires, as Premier tires age, new grooves are revealed for a better grip. The entire line is uniquely designed with a silica and sunflower oil compound, making it highly durable and long-lasting.
Differences Between Michelin Premier vs Defender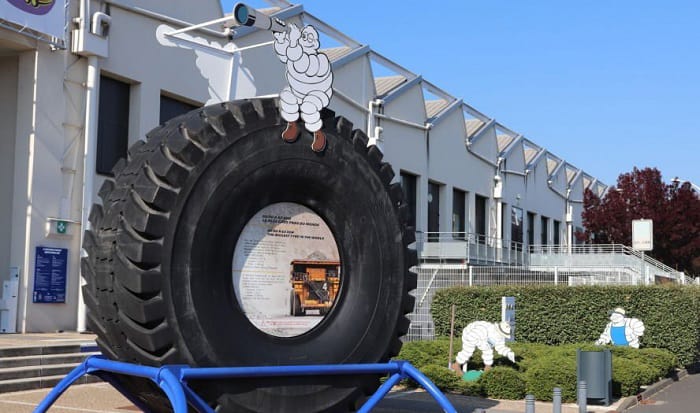 Though both tires are excellent and reliable for everyday driving, you should note some critical differences before buying your first pair.
The Defender is more of a regular touring all-season tire instead of a grand one, so it's not as quick and has a smaller wheel diameter, maxing out at 18 inches.
The Premier is a grand touring tire, meaning that it's meant for fast cars with higher speed ratings and wider wheel diameter.
The Premier has a 60,000 miles tread life
The Defender has a whopping 80,000 miles tread life warranty.
The Defender's MaxTouch Construction offers excellent acceleration and braking even with heavy cargo.
As I've said before, the Premier's grooves widen and expand when the tire wears out, revealing new tracks; this gives it exceptional cornering ability. However, the entire Premier line is unsuitable for hauling heavy loads like trailers.
The price of a tire from the Premier line is around $116 to $263.
Michelin Defender tires can go from $105 to $200.
Premier LTX vs Defender LTX
Now that we've listed the differences between the two lines, how about comparing the SUV products Michelin Premier LTX vs Defender LTX.
In general, both tires perform reliably well in all types of driving conditions apart from heavy snow. However, the Premier LTX edges out the Defender LTX regarding speed and handling.
But, since the Premier LTX was made for speed and luxury, it's much more expensive.
The Defender LTX is an all-season tire that's great for anyone who values durability and safety. It is perfect for average drivers who use their cars daily and an excellent option for heavy-duty tasks.
There have been speculations that the Michelin Premier LTX discontinued production for a while. But the truth is, because of its high price and low demand, many stores weren't selling the tires for a time, even as of today.
However, you can still buy the Premier LTX on Michelin's official store michelinman.com.
Pros and Cons
Both are high-quality tires used worldwide by different drivers every day, so let's narrow down your choice with their pros and cons.
1. Michelin Defender
Pros
Great for SUV off-roading
When you choose between the Michelin Defender LTX vs Premier LTX, remember that the Defender was designed as a heavy-duty tire.
The Defender also has a rigid casing, making it less likely to be punctured or damaged.
Great warranty guarantee at 80,000 miles.
Cheaper
Cons
Good wet performance, but not for severe snow road conditions.
2. Michelin Premier
Pros
Great control on wet roads
It can handle high speeds, seeing as it is meant for Grand Touring
Responsive even in light snow conditions.
Safe to use even when the tires wear
Smooth and comfortable feel while driving because of the tire's design
Cons
It is more expensive than the Defender because it was meant for luxurious and comfortable driving.
Lower treadwear warranty.
Michelin History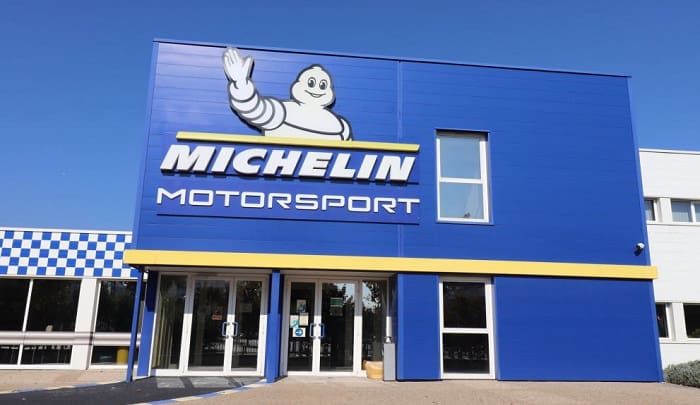 As I've said, Michelin has been in the tire-making business for more than a century. It all started when two brothers, Andre and Edouard Michelin, repaired a cyclist's damaged pneumatic tire at their rubber factory in 1889.
This experience led to them creating the first removable pneumatic tire in 1891.
This wasn't the first time that Michelin proved itself to be an innovator in the tire-making industry; in 2019, it made the first anti-puncture, airless tire.
Michelin invests heavily in their R&D department, ensuring they are the forerunner in tire innovation and sustainable designs.
Conclusion
One thing is for sure: You can never go wrong with Michelin. There is simply no correct answer when talking about Michelin Defender vs Premier. Both models are unique and have their perks.
You can also try to make comparisons within the Michelin brand, such as the Michelin Latitude vs Premier vs Defender. The Latitude is also an all-season touring tire somewhere in the middle range of the pack (having a 65,000 miles warranty instead of 60,000 or 80,000).
Plus, you can scour Reddit for unbiased tire reviews.
Related comparison: Michelin Defender vs Primacy