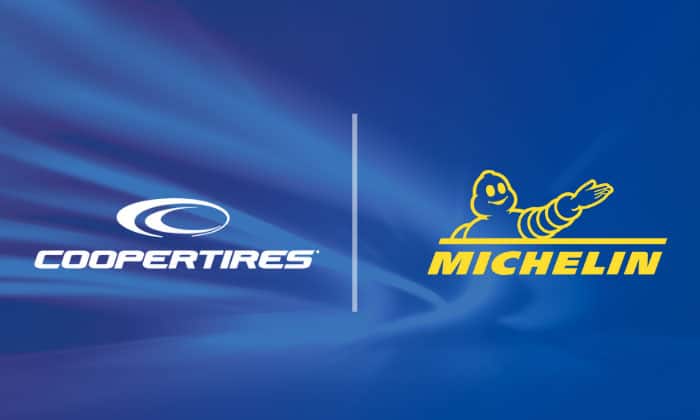 When choosing the best tire, it would be best to ask yourself, "What brand will I trust ten years from now?"
It's close, but I'd choose Michelin tires mainly because of their performance and well-established customer satisfaction.
Let's pit two of the most popular tire brands against each other and see what suits you in this comparison article of Cooper vs Michelin tires.
In this article, we will be taking a closer look at the two high-quality tires brands, including their most well-known products, the Cooper CS5 vs Michelin Defender.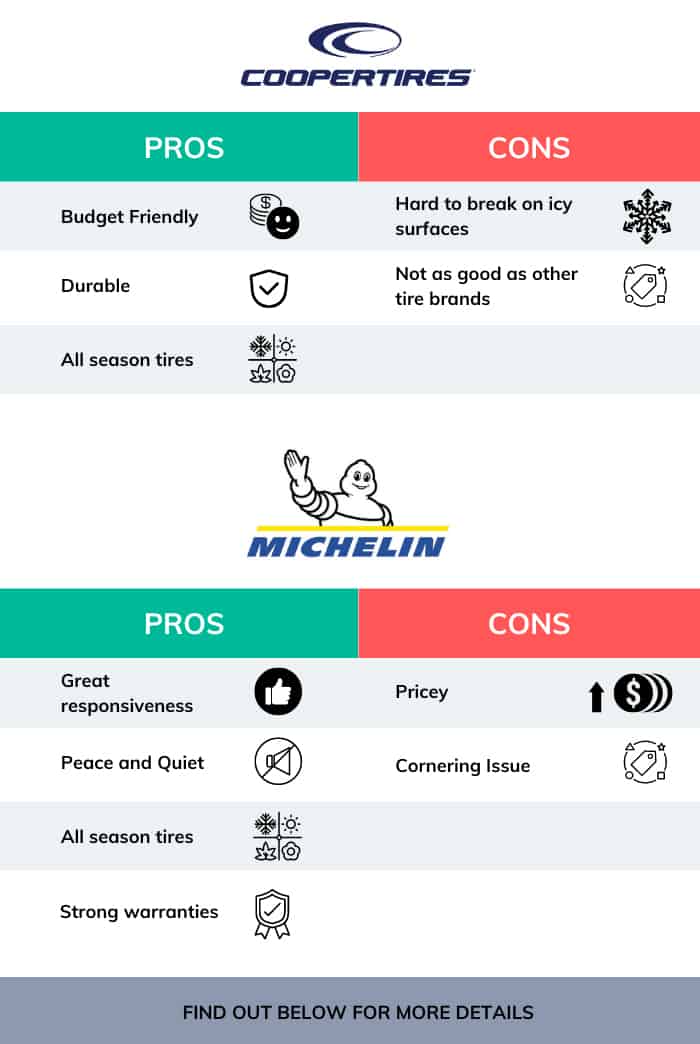 What to Know About Cooper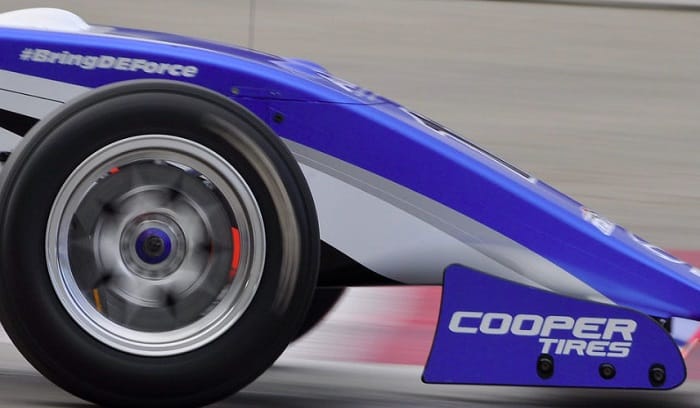 Cooper has a rich history, even dating to as early as 1915. As for the 'Cooper' name, that's because of Ira J. Cooper, who developed the "Cooper Creed." The company mission that Cooper still abides by to this day: "providing good merchandise, fair play, and a square deal."
During World War II, they earned an extraordinary citation from the armed forces for providing their assistance by making decoy rubber tanks, waterproof bags, inflatable rafts, etc., which were all actively used during wartime.
Today, Cooper is the 10th leading tire manufacturer in the world and is one of only two American-owned tire manufacturers. They made about $2.75B in revenue in 2020 and were later bought by Goodyear in 2021.
1. Is Cooper a Good Tire Brand?
This is the most common question I receive, and the short answer is a resounding "Yes!"
Cooper Tires are of excellent quality and one of the top choices in the market right now, and it helps that Cooper Tires are priced reasonably while also long-lasting.
A notable model from Cooper that makes it a good brand is their all-around, all-season tire, the Cooper CS5.
2. What to Know About the Cooper CS5?
The Cooper CS5 Ultra Touring model is probably the tire many consumers have heard of. It offers the best bang for your buck quality tire that check off aspects going through a tire shoppers checklist, mainly safety and longevity.
Aside from that, the Cooper CS5 Ultra Touring tires are all-season, designed to withstand basic everyday driving on various terrain, and have long-lasting comfort.
3. Is the Cooper CS5 Good?
The Cooper CS5 brings reliable comfort for many drives to come. It is specifically designed to ensure safety on wet and dry roads. Below are the following features that make this tire so good:
Advanced tread compound – High level of silica enhances the tire's grip and traction on roads, be it wet, dry, or even snow-covered.
Great tread blocks – Increases lateral traction.
Inboard shoulders and center ribs – Higher Side Density
Wide circumferential grooves – Further enhance the tire's traction and braking in wet conditions
Wear Square Technology – Small rubber bars inserted into the tire's grooves when fully visible through use indicate that you should replace the tire.
StabilEdge Technology – Outfitted in every Cooper tire, providing better control and stability when on high speeds or cornering.
What to Know About Michelin
Michelin started in 1889 when brothers Andre and Edouard Michelin, while running a rubber factory, initiated the idea of a removable pneumatic tire, which later evolved into the invention of a detachable bike tire.
By 1930 they began outfitting subway trains with tires to improve transport, braking, and acceleration. Today, Michelin has now equipped about 8 out of 10 trains worldwide.
The French company is now one of the best tire manufacturers in the world, competing with the brand behemoth Bridgestone for the number one spot.
Michelin has committed to delivering sustainable mobility solutions by investing heavily in its R&D innovation programs for over 20 years.
Check this guide to find more about Michelin vs Goodyear tire comparison.
1. Is Michelin a Good Brand?
Michelin has constantly proven itself to provide quality products time and time again. They have invested heavily into improving their models to ensure safety for all their customers.
Michelin also has a nationwide retail ranking and is known worldwide for its quality. They also rank at the top in terms of consumer ranking.
Their outstanding designs that cater to everyone, such as the Michelin Defender, lead to their success.
2. What to Know About the Michelin Defender?
Well, we all know that Michelin tires are regarded to be one of, if not the best, brands in the world regarding car tires. They are veterans in the industry, ensuring reliability and durability.
Like the Cooper CS5 Ultra Touring tire, the Michelin Defender is an all-season and sustainable tire designed to last.
3. Is the Michelin Defender Good?
The Michelin Defender is designed to handle new models of SUVs or light trucks while ensuring a safe and quiet ride. Some features that make the Defender so good are as follows:
Michelin EverTread Compound – uses more potent, more modern tread compounds for a better and more reliable tire. It also ensures better traction.
Created for today's SUVs and Trucks – It's no surprise that today's SUVs and trucks produce more torque than those made 20 years ago, and Michelin has decided to innovate and adjust to today's trend.
Excellent Traction – Brakes amazingly on wet and snowy roads and for short braking distances.
Eco Friendly – Undoubtedly, my favorite feature of the Michellin Defender, with gas prices today as high as it is – because of its MaxTouch Construction, it can save you more or less 65 gallons of fuel throughout its use because of its low rolling resistance.
The Difference
I can compare Michelin tires all day long and conclude that it rightfully deserves the top spot in the industry, but the truth is, Cooper advantage tires in some of their tire designs.
Cooper is standing side by side with Michelin as a great and innovative tire manufacturer—I even saw an article on Reddit that with Goodyear purchasing Cooper tires, revenue skyrockets to the highest it's been in a decade.
Both brands are excellent, but there are slight differences between the two, such as:
Cooper is noticeably Cheaper than Michelin
Michelin has better winter tires, as it provides control on wet and winter road surfaces
Cooper has limited tire models at 21, while Michelin has 50
Cooper leads on dry road
Micheal has greater road comfort
Pros and Cons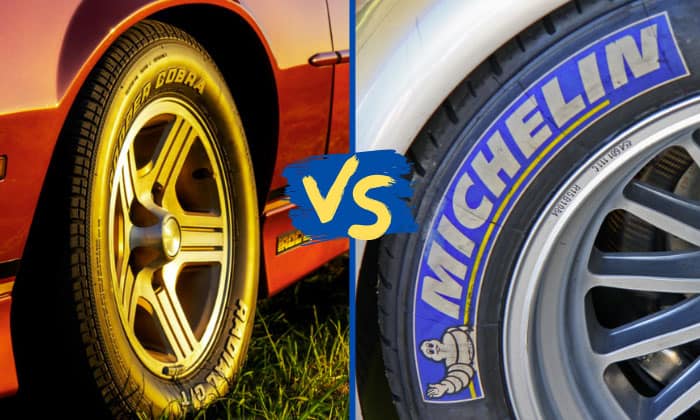 Below, is a comprehensive and step-by-step pros and cons list to make the decision a little bit easier. It is now up to you which brand you can side with according to your tastes.
1. Cooper Pros and Cons
Pros:
Guaranteed value with its warranty guarantees and affordable price even comes with a free tire replacement should you ever need one during the first 50% of the original tread.
At only 140$ at Walmart, cheap doesn't mean it's not well-made because, despite their low price, Cooper tires are designed to be long-lasting and sustainable.
Most cooper tires are quiet and comfortable for long drives, perfect for a trip to a weekend getaway so you can relax to and from a drive!
Most notably, the Cooper CS5s are built to withstand different road conditions. They are considered all-terrain tires with excellent wet traction and dry performance as an extra layer of safety.
Cons:
Hard to break on icy surfaces
As long as you live in a warmer climate, it should be fine, but it has trouble braking on icy roads. However, it does have good snow performance.
Not as good as other tire brands
As good as Cooper tires are, they fall short of other premium tire brands, consumer reports say, and are one of the main Cooper tire complaints.
2. Michelin Pros and Cons
Pros:
These are both Cooper and Michelin tires' specialty tires designed to withstand wet surfaces or wet roads while also having excellent dry performance.
Strong warranties and guarantees
A 70k-80k limited treadwear warranty and a 3-year flat tire roadside assistance assure you that you would be paying for quality.
Michelin tires offer great comfort alongside quiet sounds when moving, and that is because of their low rolling resistance.
Michelin's tires have a crisp feel when steering, a quality that might seem negligible to some but is essential for making tight turns and everyday city driving.
Cons
It can range from 105$ to a whopping 360$ to purchase a Michelin Defender LTX tire. Check these reasons why their tires are more expensive than other brands here.
Some people report that Michelin tires can still have more improved grip when cornering at high speeds.
Some Things to Consider:
Do you live in rainy or warmer climate areas?
Though both tire brands excel in all seasons, try to think what type of road condition you frequently face, you might need good summer tires, tires with good winter performance, or even off-road tires.
Are you on a budget?
This is self-explanatory, but it is never a good idea to overspend for a tire brand that does the same thing but is cheaper. It is also a bad idea to buy a poorly made tire brand so you can save a few bucks.
Have you considered the different vehicle types you'll place your tires into?
Balance is key to safety when choosing between different tire models, so also consider the type of vehicle tire size and vehicle size all matter.
Michelin vs Cooper tires: A Comparison
Performance
When it comes to performance tires, both Cooper and Michelin are pretty much identical. They are both designed for safety and good maneuverability on different terrain. However, some key differences could affect your choice.
Michelin takes the cake on this one. Their experience has created tires with decent braking and low rolling resistance.
Cooper tires hold up well, but their issue is mainly severe road conditions that make it harder to control your vehicle.
Longevity and Durability.
Both are excellent and reliable tires compared to other tire brands, but we're looking for how long you can use them without constantly replacing them.
The two brands are built to be long-lasting. However, there is a slight difference in how long they last before it gets too dangerous.
Again, Michelin tires provide the best longevity among the two tires.
While Cooper tires are still excellent, there is a reason that Michelin tires have operated for a hundred years.
Price
We'll be looking at their guarantees and how much the actual tires cost to ensure you won't spend your hard-earned cash on anything less than perfect.
We all saw this coming, and the answer is Cooper tires, as it is more of a mid range brand. They are surprisingly cheap considering the performance they bring to the people.
If you're looking for the enhanced performance, you can go with Michelin, but if you just want a casual tire brand and budget-friendly Cooper tires, check all the boxes!
Conclusion
You can even try to look into other brands manufacturing tires, or you can just fork up some cash and go with a premium brand that is ultimately up to you, or you can make your Cooper tire comparison.
You can also alternate between Cooper tires and Michelin tires and see what you like best after the other has been worn out, effectively putting an end to the debate of Cooper vs Michelin tires.
The tire industry is constantly changing and innovating, so you won't have to worry that you made the wrong choice right now.