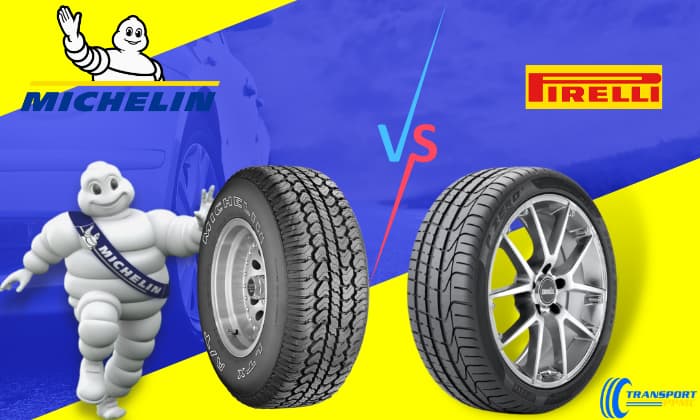 If we are talking about the best tire brands, two brands that will surely be mentioned are Pirelli and Michelin. Both are producing premium quality tires that satisfy the needs of their customers. But if we are going to closely analyze Pirelli vs Michelin tires, which is better?
I'll answer that question by assessing the two companies and their products and highlighting the features that you need to consider before buying them. So, without any further delay, let's get started.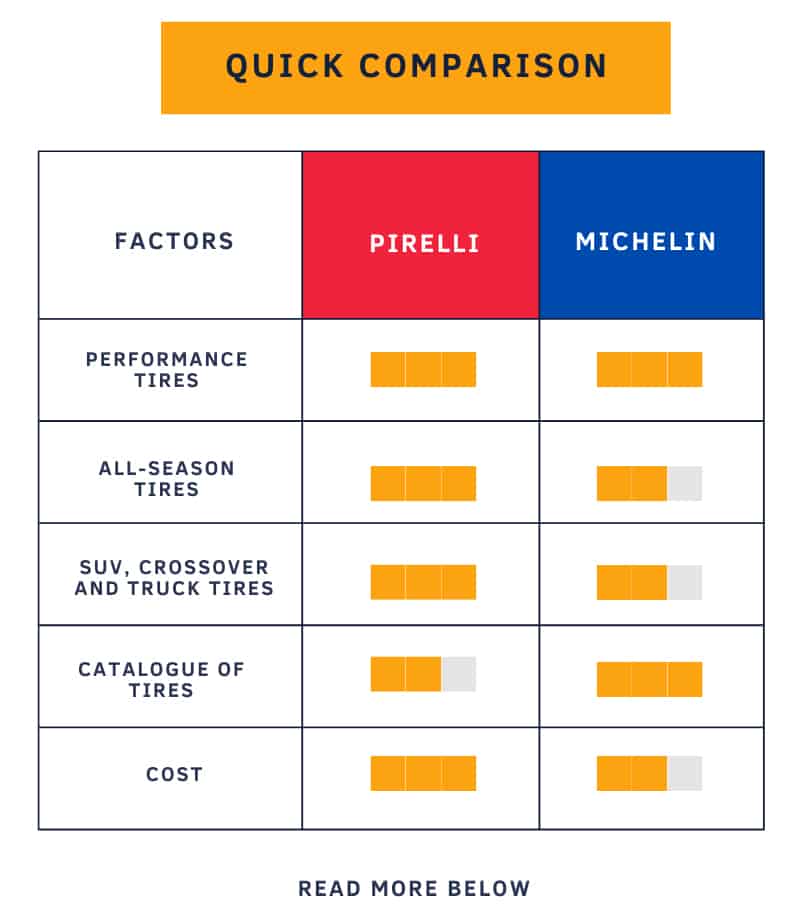 An Overview of the Two Tire Brands
1. Pirelli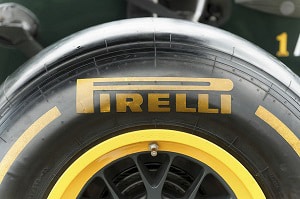 Pros:
Great sporting heritage
Better all-season tires
Suitable for high-end car brands
Eco-friendly
Cons:
Expensive
Few tire families
2. Michelin
Pros:
Great touring tires
Wide variety of tires
Great longevity
Has quieter tires
Cons:
What to Know About Pirelli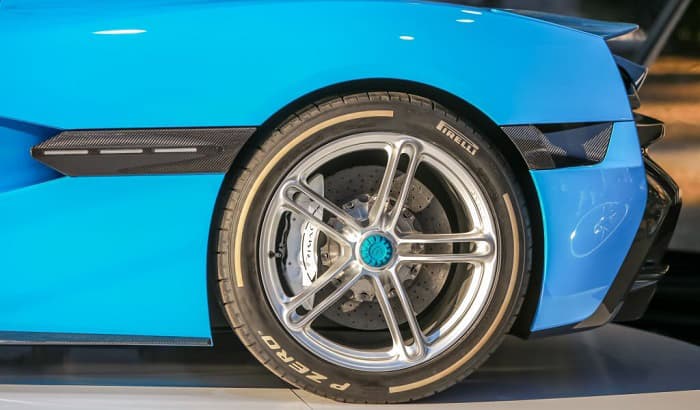 Founded in 1872 in Italy, Pirelli is one of the oldest tire companies today. They initially produced scuba diving equipment and telecommunication cables before venturing into the tire industry.
Eventually, Pirelli was able to expand globally and became committed to manufacturing tires for motorsport.
With their continuous production of high-end performance tires, they become the sole supplier of tires Formula 1.
So, are Pirelli tires good or bad? To learn more about their products, here is a list of its tire families:
The P Zero family takes pride in their high-performance tires. With their outstanding cornering grip and traction, these tires will give you a wonderful driving experience on tracks. It's good for BMW, Porsche, or any high-performing sports car.
The Cinturato tire family is known for their all season touring tires as they provide safe traction on both wet and dry roads.
Another great feature of these tires is that their tread compound is made to reduce CO2 emissions, which makes them more eco-friendly. This is a good choice if you're into better fuel economy.
Pirelli designated the Scorpion tire family for its customers who wanted to experience better off-road driving. They made these tires more durable and with more steering precision compared to other utility tires.
The Sottozero tires are designed specifically for cold weather conditions. They provide comfort and pleasure even on long journeys on snow.
The tires included in this family are Winter Sottozero Serie II and Winter Sottozero 3 which are both good for high-end vehicles and sports cars.
What to Know About Michelin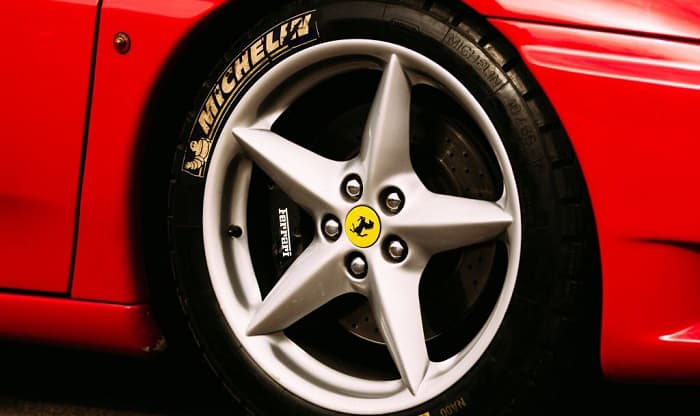 Michelin was founded in 1889 in France by the Michelin brothers Edouard and Andre. They have been known in the tire industry for their innovations that have benefited many car owners.
Some of the early innovations that Michelin has made are the removable pneumatic tire, run-flat tire, and radial tire. All of them are still being used today.
Michelin offers a wide range of tires. Here are some of their tire families:
The Pilot Sport of Michelin is their version of high-performance tires. These tires are something to look out for with their excellent grip and traction. They also provide safety and control with their great responsiveness.
Aside from its version for passenger cars, it also includes SUV tires such as the Pilot Sport 4 SUV, Pilot Sport All-Season, Sport Alpin, and Sport A/S.
Known for their exceptional durability and great treadwear, the Defender tires are ideal for touring and highway drives. This tire family has the Defender T+H for passenger cars and Defender LTX M/S for trucks and large SUVs.
Michelin Primacy tires ensure a comfortable and quiet drive for long trips. With its great traction for all seasons, it is considered one of the leading touring tires. Primacy tires are available for both passenger cars and SUVs.
Just like the Primacy tires, Premier is also a family of touring tires. However, Premier tires focused more on performance. They offer excellent controllability with their improved braking and grip technology which is also good for all seasons.
The Cross Climate tire family consists of very durable all-season tires. These tires are known for their winter performance which makes them ahead of other all-season tires. Both passenger cars and SUVs can use tires from this product family.
Tires from the Latitude family are made specifically for crossovers, SUVs, and light trucks. Whether it's winter or summer, these tires will still provide great comfort during your trips plus it is also fuel efficient.
The X-Ice tires from Michelin are dedicated to providing luxurious touring tires for winter. These tires offer shorter stops, giving you more confidence when driving on icy surfaces. They also have impressive longevity compared to usual winter tires.
Differences Between Michelin Vs Pirelli Tires
Now, let's compare these two brands by looking at different categories. I will also include some direct comparisons between their most popular tires.
1. Performance Tires
If we're going to use performance as a lens in Michelin vs Pirelli tires, it would seem like no one is getting an edge. Both brands are dominating this category in the tire industry.
The Pilot Sport are the top tires of Michelin when it comes to performance. A Pirelli tire comparison for this would be the P Zero series. They are both available for summer, winter, and all-season treads.
When on the track, you can expect that both of these tires will deliver outstanding results. Both are at a high level when it comes to grip and traction so you will be confident in going all out.
Although you may feel a slightly better grip for Pirelli on wet roads. There are not many differences but overall, the Pilot Sport is more consistent when driving on wet and dry surfaces.
I would also give the Michelin tire a slight edge in terms of handling and braking. It's a tough call but I think the Pilot Sport is better by a hair.
2. All-Season Tires
Because of its convenience, more and more people are getting interested in all-season tires. These tires offer a great balance between dry, wet, and snow performance. Let us see how Pirelli versus Michelin tires go in this category.
A good matchup for the products of these two brands would be the Pirelli Scorpion AS Plus 3 vs Michelin CrossClimate 2. Both are exceptional all-season tires with the Michelin tire having a slight advantage in severe weather.
However, I could say that the Scorpion AS Plus 3 scores higher in terms of fuel efficiency, comfort, and quietness. This tire could also perform better in all terrain than the CrossClimate 2. So, I would pick the Pirelli tire for this category.
3. SUV, Crossover and Truck Tires
For the SUV, crossover, and truck tires, we can compare the Pirelli Scorpion Verde vs Michelin Latitude Tour HP. These two are among the popular tires for this category that they offer.
It is very hard to choose between these two as they show almost identical scores in reviews made by experts and regular consumers. One thing to be wary about is these tires' performance during winter.
Scorpion Verde can be a better option if you are considering the year-round experience as the ice performance of Latitude Tour HP is quite poor.
4. Catalogue of Tires
Pirelli and Michelin both offer premium quality designs for passenger cars, SUVs, and motorcycle tires. But if we are talking about the larger catalogue of tires, Michelin is surely better.
Especially in the family of touring tires where Michelin has produced a lot namely the Defender, Primacy, and Premier. It allows its customers to have wider options and choose based on their preferred features.
Pirelli also has several tire families but they put more focus on improving a certain tire series than creating a new one. Their main product lines are P Zero, Cinturato, and Scorpion.
5. Cost
Are Michelin and Pirelli tires expensive? Since they are two of the leading tire manufacturing brands, the price of their products is higher than most brands in the market.
If we are going to compare the price of the products of these two, we will see that the high-class tires of Pirelli are slightly more expensive than those of Michelin.
It is almost even for mid-level but there are touring tires from Michelin that are less expensive. To be more satisfied with what you buy, always look up the features of the tires that you are interested in.
Now you may want to know the reasons why Michelin tires are so expensive.
Frequently Asked Questions
Where is Pirelli tires made?
As one of the biggest tire companies, Pirelli manufactures tires in different countries to provide for their customers all around the world. It includes the United States, China, Italy, Mexico, Brazil, Romania, Venezuela, and Russia.
Are Pirelli tires better than Michelin?
Choosing between Pirelli and Michelin would depend on your preference as both produce excellent tires. Although Michelin is the one with higher sales, it doesn't mean that Pirelli lacks quality with their tires.
When should I replace my Pirelli tires?
You would be required to replace your Pirelli tires when your tread depth reaches the tread wear indicator set at the bottom of the grooves. A tire specialist could also help you to determine if your tire is still safe to use.
How long do Pirelli tires last?
The length of life of Pirelli depends on the tire family that they belong to. The P Zero tires usually last between 30,000 to 40,000 miles while Scorpion and Cinturato last between 45,000 to 65,000 miles.
Conclusion
Overall, it is really hard to distinguish which brand is better between Pirelli and Michelin. We looked at tires produced for high-performance, all-season, SUVs, and all ended up almost even. This just proves that both of these brands deserved to be at the top of the industry.
I'm slightly leaning on Michelin for their overall performance and a wide variety of tires but Pirelli is excellent too. For sure buying from any of these brands will be worth it. I hope that this Pirelli vs Michelin tires comparison somehow helped you in deciding what to use.