Everyone wants to get the best value for their money, even in buying tires. It would be great if we could save up some cash without sacrificing too much quality.
In this Yokohama vs Michelin tires comparison, we will look at the products as well as the overall value that they offer to their customers. Although Michelin is a much bigger brand, Yokohama also produces high-quality tires. Let's see how this matchup turns out.
An Overview of the Two Tire Brands
Yokohama
Pros
More affordable
Great quality tires for their price
Comfortable and quiet tires
Has good customer feedback
Michelin
Pros
Wide variety of tires
Longer tread life warranties
Highly-rated by consumers
All-around quality tires
What to Know About Yokohama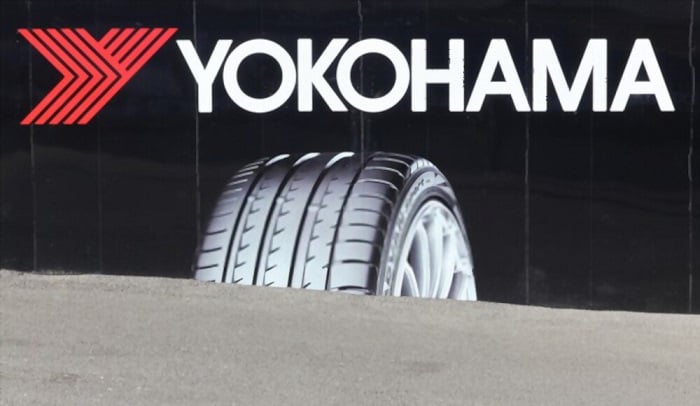 The Yokohama Rubber Company, Ltd. is a Japanese company founded in 1917. It started as a joint venture between Yokohama Electric Cable Manufacturing and BF Goodrich.
One significant event in Yokohama's history was when they supplied tires for two Japanese automakers, namely Nissan and Toyota. This led to them being one of the leading rubber companies in Japan.
As a manufacturer with over a century of experience in the tire industry, Yokohama has achieved a lot of success. Their ADVAN tire line became a favorite of consumers, which helped them gain more popularity.
What to Know About Michelin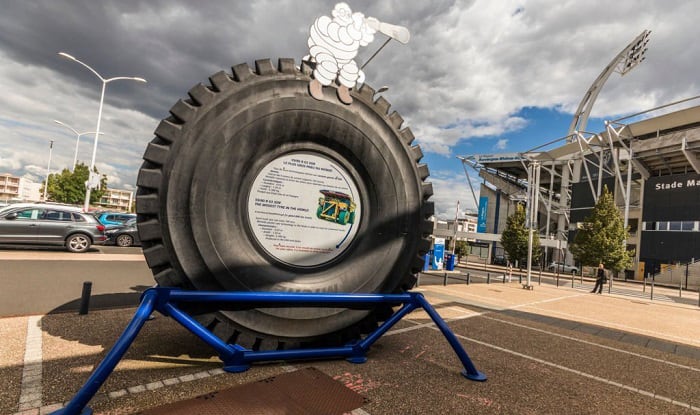 Michelin is one of the world's largest tire manufacturers. This company began in 1889 in France as a rubber company specializing in farm equipment.
They are known for their innovations that greatly improved the tire industry. This includes the invention of the removable pneumatic tire in 1891. This tire was used by the winner of the first long-distance cycle race.
In 1934, Michelin invented the run-flat tire, which allows vehicles to run even when they have a punctured tire.
Over ten years later, the company introduced the radial tire to the world. This was an invention that caused a great improvement in the handling and fuel economy of the tires.
Differences Between Yokohama and Michelin Tires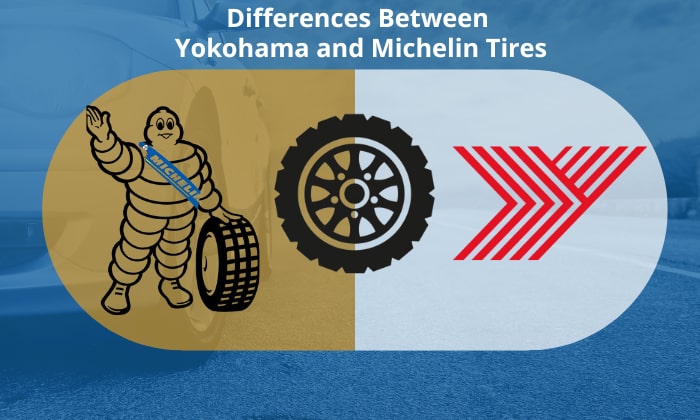 In this part, I will compare Michelin vs Yokohama tires head to head to determine which product has the better overall performance. I will also include their differences in terms of longevity, warranty, and cost.
1. Dry Performance
Dry performance is not a problem for any Michelin tires. However, we should not overlook the quality of Yokohama tires. I will compare Yokohama Avid Ascend LX vs Michelin Defender T+H for this category.
These tires are both standard all-season touring tires.
The Avid Ascend LX provides great traction and braking, although it is slightly behind the Defender T+H in these features. The steering could also be slower with the Yokohama tire than its competitor.
The tire from Michelin came out on top in terms of dry performance. Although it is just a slight advantage, it is important to consider if you want a better driving experience.
2. Wet Performance
For wet performance, we can look at the ultra high-performing all-season tires from these two brands. They are the Yokohama ADVAN Sport A/S vs Michelin Pilot Sport A/S 4.
The Yokohama Advan Sport A/S meets the expectations for a performance-focused tire. It has the right amount of handling stability and cornering traction on wet surfaces.
However, the Michelin Pilot Sport A/S 4 is far ahead in terms of wet performance. It has superb steering responsiveness and traction. The wet braking is arguably the best in its tire class.
3. Winter Performance
For this part, we are going to look at how the two brands' all season tires perform on snow. A fair matchup would be Yokohama YK-HTX vs Michelin LTX MS2. They are both highway tires that are used for pickups, crossovers, and SUVs.
Both of these tires are not labeled with the 3 Peak Mountain Snowflake (3PMSF) marking. This means that they are not suitable for driving in deep snow.
However, the Michelin tire has an advantage on light snow. The YK-HTX could also be good, depending on how extreme the snow is, but it will not be as good as the LTX MS 2.
4. Noise and Comfort
To compare Yokohama and Michelin tires in terms of comfort, we can go back to the above-mentioned standard touring all-season tires, the Avid Ascend LX and Defender T+H.
Both of these tires will never give you problems regarding road noise, although the Defender tire may be a little less vocal.
The level of comfort on the road is close, with the tire from Yokohama getting a slight edge. It greatly absorbs rough parts of the road, allowing a smoother ride than its competitor.
It is almost even for the two tires that have been compared in this category. However, I think the tire from Yokohama wins due to the more luxurious ride that it offers.
5. Longevity
Aside from tire maintenance, other factors that affect longevity are durability and even treadwear of the tires. This is what Michelin Defender tires are known for. So in this part, we will look at Yokohama tires vs Michelin Defender.
We can use Uniform Tire Quality Grading (UTQG) as a basis for the tread life of the two. The treadwear score of the Defender T+H in this rating system is 820.
Among the all-season touring tires from Yokohama, the closest treadwear score is from the Avid Ascend LX with 800, followed by the Avid Ascend GT with 740, and Avid Touring-S with 620.
The treadwear scores from the all-season touring tires of Yokohama are decent, but the Defender T+H still came out on top.
Read more: Average lifespan of Michelin tires.
6. Warranty
Together with the warranty that a company gives is the confidence they have in their product. This means that the better the warranty offered, the higher the chance that a tire will live up to its expectations.
Between Yokohama and Michelin, Michelin is the one that provides better tire warranties. Michelin is offering longer satisfaction guarantees with 60 days while Yokohama offers only 30 days.
However, Yokohama is just following industry standards, so we can't say that they are not confident in their tires.
That said, some of the brands' models have the same treadwear warranties, such as the Avid Touring-S and Energy Saver A/S at 65,000 miles.
7. Cost
If we are going to look at the prices, tires from Michelin are more expensive than those from Yokohama. For example, the price of Yokohama's Advan Sport A/S+ starts at about $130 while the Michelin Pilot Sport A/S 4 is about $175.
Aside from the brand name, Michelin ensures that their tires are of premium quality, so the prices are reasonable. This doesn't mean that Yokohama tires lack value; they are still a great option if you want to save money while not compromising on performance.
Customer Reviews
It will be helpful to hear what most customers say about the products of these two brands. So I included here the highlighted features of Michelin and Yokohama tires based on the reviews from retail sites and online communities like Reddit.
Yokohama tire ratings are generally good. They have tires that are rated 4 out of 5 stars at Tire Rack, including the Avid Touring-S and Avid Ascend GT. However, it was stated in some customer reviews that the Advan A048 started to lose its grip after a few runs.
For Michelin, tire reviews are mostly positive. A lot of customers seem impressed by the quality of their products. Although there are also some negative reviews, like the one that said their Michelin tires are prematurely worn out despite having regular tire maintenance.
Frequently Asked Questions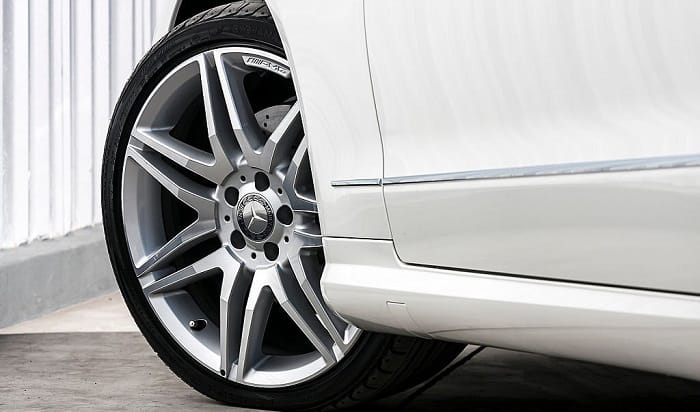 Which is better, Yokohama or Michelin?
Michelin is one of the leading companies in the tire manufacturing industry. This means that if you are aiming for better tire quality, technology, and performance, Michelin is your brand.
However, if you are considering the price, Yokohama is a great option as well. Although their tires might not be as good as the Michelin in some aspects, they are still excellent options that can give you a great experience on the road.
Are Yokohama tires really good?
Yokohama tires are a cost-effective alternative to products from bigger brands. Their designs have many positive reviews on different retail sites, especially their performance and all-season tires.
Is Yokohama a premium tire?
Currently, Yokohama is the 8th largest tire producer in the market. This means that their products can be classified as premium.
However, there are some countries where they are not so popular, such as the UK. This can be due to the limited availability of their products there.
Conclusion
In most of the categories that I included here, Michelin won against Yokohama. This shows why they are the more popular brand among these two. However, you should not entirely close your doors to Yokohama.
As I have mentioned in this Yokohama vs Michelin tires comparison, the tires from Yokohama are still a cost-effective alternative as they also have great overall performance. Now, it is up to you to decide. I hope this article was able to help.