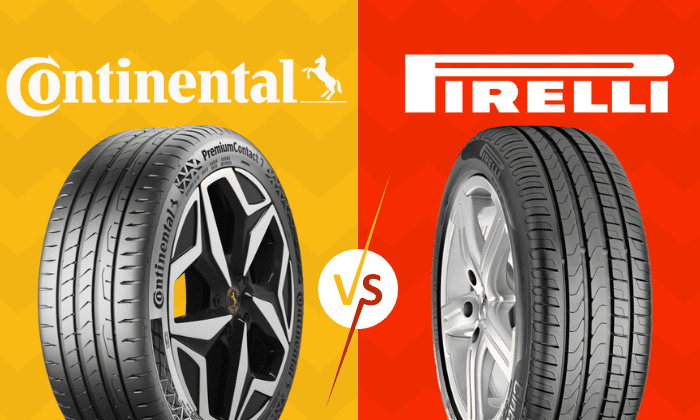 There are so many tire brands in the market today, and as consumers, we want the best for our vehicles, which is why we tend to compare different tire companies. And just to name a few, Continental and Pirelli are two of the popular manufacturers in the industry.
It's no big-brainer why many drivers compare these brands' products. So for today, let's determine the differences between Continental vs Pirelli tires.
Our objective is to provide you with these two brands' history, price range, and advantages and disadvantages.
Below are some of their distinctions.
| | | |
| --- | --- | --- |
| Characteristics | Continental | Pirelli |
| Year Started | 1871 | 1872 |
| Country of Origin | Germany | Italy |
| Number of Tire Lineup | 4 | 6 |
| Price | Cheaper | More expensive |
| Max Treadlife Warranty | 70,000 miles | 65,000 miles |
| Current Ranking | 2nd place | 8th place |
About the Continental
Continental is a German-based tire company that launched in 1871 in Hanover. It started as a tire manufacturer for carriages and bikes, but eventually expanded its offerings to automotive products.
Since this company invented the very first tread pneumatic tire in 1904, Continental's commitment to tire innovation continues to serve the brand well throughout its years of service.
Currently, Continental tires come with improved braking distances, longer tread life mileage, lower rolling resistance, and upgraded mobility.
Continental production headquarters are found worldwide, such as in the USA, China, Brazil, and many more countries, a testament to how successful it is in providing outstanding tires that satisfy many consumers.
Continental Tire Lineups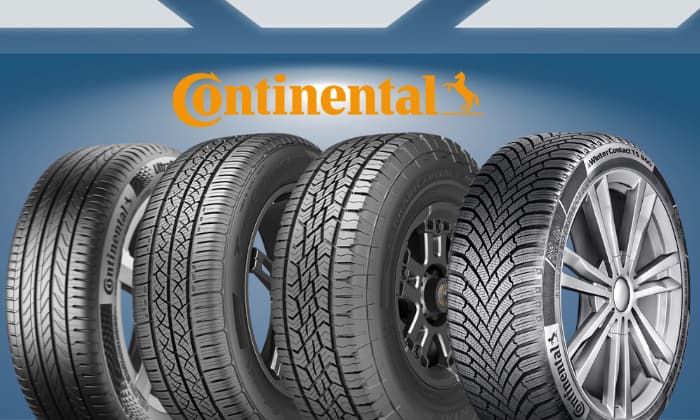 1. Continental Ultra-High-Performance
Composed of twelve tires with high ratings that are suitable for vehicles such as passenger cars, sports cars, SUVs, and light trucks.
2. Continental Touring
These are Continental's main offerings with outstanding steering, handling, acceleration, and rolling resistance.
3. Continental All-Terrain
Has only two tires, and both deliver superior all-terrain traction and long tread wear.
4. Continental Winter
This lineup includes only three winter tires with 3PMS certification. All models are compatible with electric vehicles.
About the Pirelli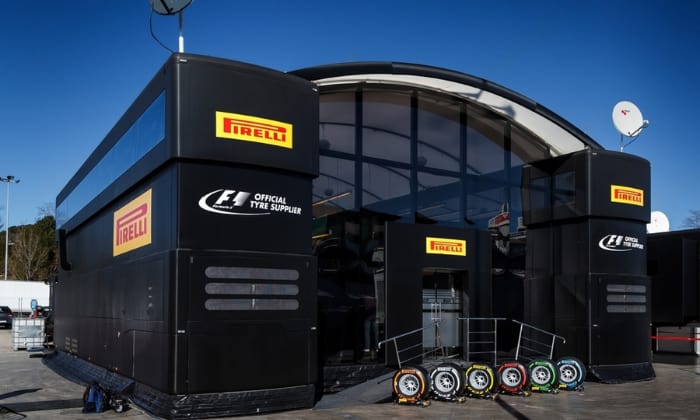 Started in 1872, Pirelli is named after its founder Giovanni Battista Pirelli, whose company started as a shared partnership called "G.B. Pirelli & C." Its first factory was located in Milano, Italy, with the initial offerings being products made of elastic rubber.
Then, in 1894, Pirelli began manufacturing tires, specifically velocipede tires. This company also started selling automobile products, with notable inventions such as wide radial and Seal Inside tires.
Currently, Pirelli is at 8th place in the worldwide tire brand rankings, and its designs (such as the P Zero) have become OEM for BMW, Ferrari, and Lamborghini cars.
Pirelli Tire Lineups
1. Pirelli P4™ Four Seasons Plus
The only stand-alone tire lineup that offers durability and fuel economy at an affordable cost
2. Pirelli Cinturato
Group of nine tire models that has a combination of an all-season and touring tire performance
3. Pirelli Ice
Tire lineup that is made for ice-coated roads.
4. Pirelli P Zero
Pirelli's most popular lineup that is composed of eleven tire models for sports cars
5. Pirelli Scorpion
Primarily designed for utility cars and crossovers with a wide range of applications (off-road, winter, touring)
6. Pirelli Sottozero
A group of tires for wintertime use that is less premium than the Pirelli Ice lineup
Comparing Continental vs Pirelli Tires
1. Dry performance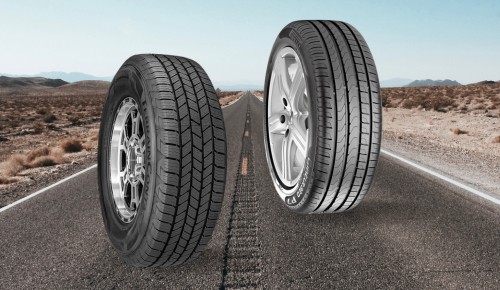 Both Continental and Pirelli tires garnered overall excellent dry performance ratings, so we can count on them for exceptional performance on dry road surfaces.
Continental: Can withstand not-so-ideal dry, uneven road surfaces
Pirelli: Excels in cornering performance
2. Wet performance
They both ensure balance and decent grip performance on wet roads. Continental wet performance ratings scored 4.4 out of 5, while Pirelli scored 4.2.
Continental: Better wet handling performance
Pirelli: Better wet braking performance
3. Ride quality
Continental tires come with ContiSilent technology, allowing them to block vibrations and rolling noise from entering the car.
Pirelli, meanwhile, features PNCS (Pirelli Noise Canceling System) to lower the noise levels of its newer tire models by up to 3 dB, which is less impressive than the 9dB reduction achieved by Continental. Overall, Continental produces quieter tires.
4. Price
Tire comparison regarding price point is an advantageous way to pick which brand to go with.
If you look at its cheapest options, a Continental tire is available for as little as $76. On the other hand, the most affordable Pirelli tire starts at $135.
Therefore, Continental is preferable if you're looking for an affordable, high-quality replacement.
5. Tread Life and warranty
The two brands are somewhat even in terms of lifespan, depending on the model you get. Pirelli tires often last for 45,000 to 65,000 miles, while Continental will serve drivers for 15,000 to 70,000 miles.
Their warranties are somewhat similar, too, with Continental offering up to 70,000 miles in coverage while Pirelli provides customer support for up to 65,000 miles of the tires' life.
Pros and Cons
Let's quickly review the benefits and drawbacks of these two tires in this section.
1. Continental
Pros
Comes at a cheaper price
Longer warranted mileage support
Decent dry performance
Slightly better on wet roads
Less noisy
Better in all-weather handling
2. Pirelli
Pros
Decent dry performance
Superior dry cornering
Better in high-speed handling
More tire options
Cons
Comes at a more expensive price
Which is Better? Pirelli Tires vs Continental Tires?
The word "better" is pretty much subjective in the tire industry. But frankly speaking, tires from Pirelli can be considered better than Continental's if we are talking about handling at high speeds and cornering.
Meanwhile, for those who value affordability, warranted mileage, wet performance, and comfort, Continental would be a better brand for their driving needs.
Both companies indeed won't let you down, so we highly suggest you carefully assess your driving priorities and preferences to choose the perfect tire model.
Related:
Conclusion
Thank you for reading this article about Continental vs Pirelli tires. We hope we were able to satisfy your curiosity and provide all the needed details for your decision-making.
At the end of the day, these tire companies are excellent in their own ways, and it will be a matter of personal preference to label a certain brand better than its competitor.
See you in the next post. Have safe travels with your chosen tire brand!