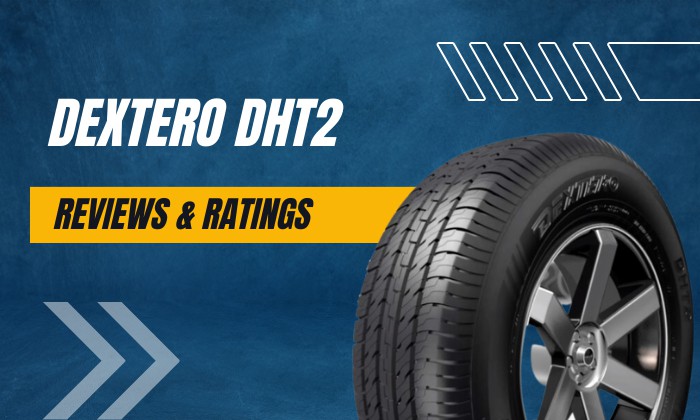 How does the DHT2 tire from Dextero perform in real life? The light truck tire has shown exceptional traction on various road conditions while offering a comfortable driving experience.
Continue reading our Dextero DHT2 Tire review to know more about this model.
Dextero DHT2 Tire Features
1. Specifications and Design
| | |
| --- | --- |
| Specifications | Dextero DHT2 Tire |
| Chosen Size | 235/75R15 |
| Load Range | SL |
| UTQG | 480AB |
| Tread Depth | 10/32" |
| Type | All-Season |
| Vehicles | SUVs and Light Trucks |
The main feature of the DHT2 is the high-density sipe and tread blocks. This design allows the Dextero tire to get a firm grip on the road in dry, wet, and snow conditions.
In addition, the tire has three central ribs that contribute to the stability and high steering response rate.
Another important aspect of the DHT2 tread is its symmetric pattern, a good feature for all-terrain tires driving on rough terrains.
With this design, drivers can enjoy quieter rides with less vibration, all while the circumferential channels of the tread provide an escape route for the water coming from the road, which prevents hydroplaning and ensures safety.
2. Performance Review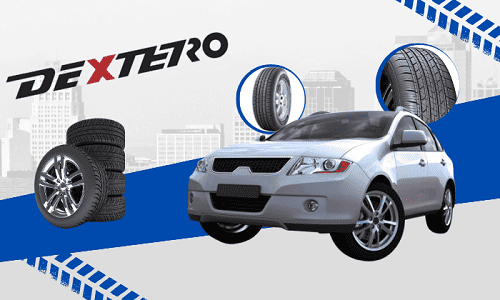 Is Dextero a good tire, given its features? The consensus says it is so.
Numerous Dextero tire reviews have been praising the handling of its rubber on both wet and dry surfaces. The feedback shows the dependability of Dextero's central ribs, giving you more control of your vehicle while driving at a reasonable speed.
You will also find many users who have used the tires in winter conditions and on hills. They can handle slush and moderately thick snow without sliding.
However, remember that Dextero DHT2 is still an all-season model and not a winter tire, and should not replace the latter if you live in a very cold climate.
Comfort and quiet are two common praises among DHT2 users. While not completely silent, the tire's noise is negligible and will not inconvenience drivers.
3. Durability & Tread Life
There is one objective means of knowing the durability of a tire, which is the UTQG rating. A uniform tire quality grade (UTQG) is a tire's treadwear, traction, and temperature ratings based on testing and not consumer reports.
The DHT2 has a rating of 480AB, which indicates a moderate tread life. Its warranty coverage of 50,000 miles is also above-average. However, there are reviews from many DHT2 owners that dispute the expected mileage longevity.
A common complaint among those who gave the tire one out of five stars is unexpected blowouts. This problem is a major concern, since it occurs when driving below 30,000 miles.
The cause seems to be manufacturing defects, which, unfortunately, are quite common.
4. Value
The DHT2 costs around $69.00 to $175.03 in retail shops. Given the tires quality within its price range, this Dextero model is above-average in value for money.
5. Pros & Cons
Pros
Features 4 circumferential grooves for good grips on wet terrains
Radial construction tire with good resistance against heating
Comfortable driving experience
Good balance for fast driving on dry roads
Affordable price
Is the Dextero DHT2 Tire Worth It?
As many reviews have shown, the Dextero DHT2 is an all season tire that can achieve incredible stability and traction in different conditions. Its tread design can also provide a comfortable driving experience.
If you factor in the cheap price of this Dextero tire, it sounds too good to be true.
However, an important factor to consider is its durability, which was reported by many to be poor.
Given the tread quality of the DHT2, it is important to note that it has a mileage coverage of 50,000 miles. If the tire does get worn or blows out due to factory problems, you are eligible for a replacement.
Overall, it will be worth it if you are on a budget, but I can name other options that perform much better, like Cooper Discoverer AT3 and Firestone Destination A/T.
Conclusion
To conclude the Dextero DHT2 Tire review, it is a surprising all-season tire that delivers quality dry and wet road performance at an affordable price. Its main drawback is its weak interior construction, which can be an issue if you can't take advantage of its mileage warranty.