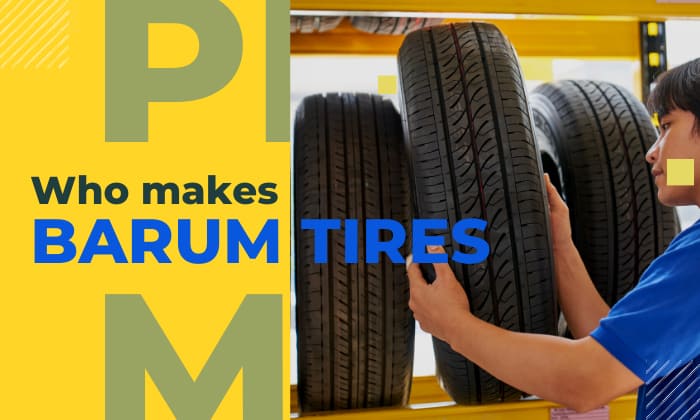 The tire market is populated with several underrated tire brands like Barum. Sure, the Barum company is not as popular as big-named tire manufacturers such as Michelin and Cooper, but the quality of its tires can actually keep up with its competitors' offerings.
Do you ever wonder who makes Barum tires? Who can afford to incorporate so many technologies to create such great products? As it turns out, the powerhouse behind Barum Tires is none other than Continental Group, the same German tire company that owns the Continental brand.
Still not satisfied? Then, keep reading to get an in-depth insight into Barum Tires' history, notable products, and more.
About Barum Tire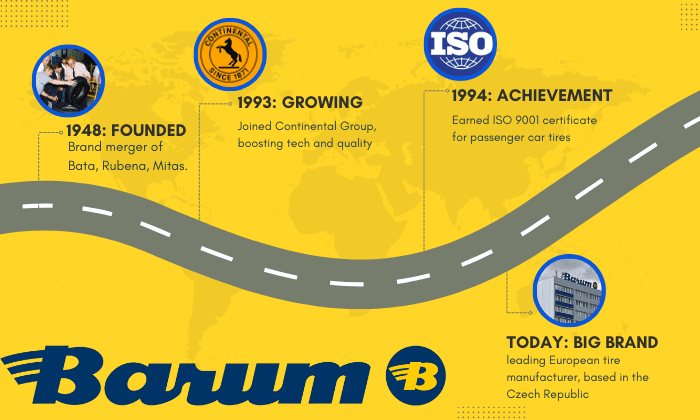 Barum Tire Company was founded in 1948 after the merger of three Czech tire manufacturers: Bata, Rubena, and Mitas. Their initials combined create the joint brand name Barum. Envisioned the merger was Jan Antonín Baťa, a man who left his successful shoe business to venture into the tire industry.
In 1993, Barum Tire became part of the Continental Group through a joint venture agreement. The merger enabled Barum to access the German tire company's cutting-edge technologies and benefit from its decades of experience. Barum quickly enhanced the quality of its products, earning its Lloyd's Register certificate in compliance with ISO 9001 for passenger cars in 1994.
Under Continental's ownership, Barum continued to produce tires, maintaining a focus on providing affordable tire solutions for various vehicle types. Barum's tire range includes products for passenger cars, SUVs, light trucks, and more.
Nowadays, Barum is one of Europe's leading tire manufacturers.
Where are barum tires made? The company produces top-quality tires in its original factory in Otrokovice in the Czech Republic. Barum's trade name was changed to Continental Barum s.r.o. in 2012. It is now the biggest employer in the Zlín region.
Are Barum Tires Good?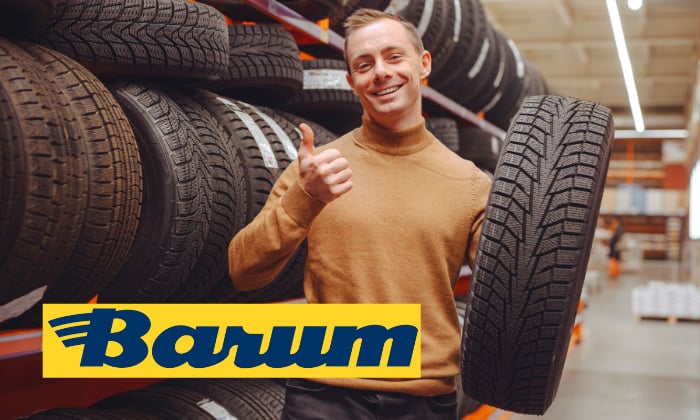 Here are some highlights of Barum Tires' products.
1. Barum tire lineup
At the time of writing, the company offers 13 tire options: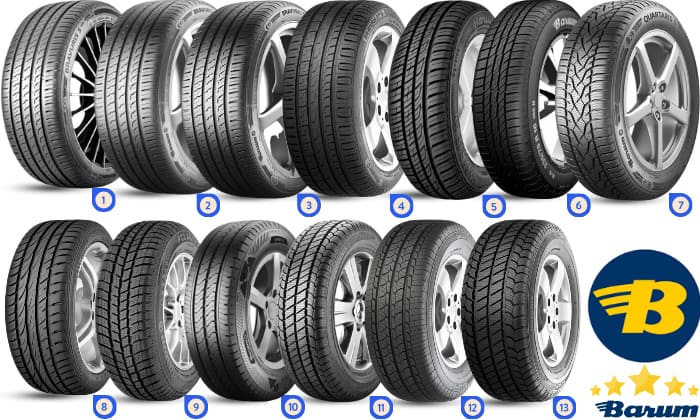 Polaris 5: Improved traction on snow and wet roads
Bravuris 5HM: High mileage, low rolling resistance, good for dry surfaces
Vanis AllSeason: Affordable tire for every weather condition
Bravuris 3HM: Mid-level all-season tire with better handling and short wet braking distances
Brillantis 2: Affordable tire, exceptional in wet conditions
Bravuris 4×4: High mileage, enhanced safety, and braking distance
Quartaris 5: Offer safety in all weather conditions
Bravuris 2: The economical high performer
Polaris 3: Optimized traction and braking in snow, high mileage
Vanis 3: Safety and efficiency for professionals
SnoVanis 3: Reliable for demanding winter use
Vanis 2: Great value, comfortable dry tires
SnoVanis 2: Fuel-efficient & great handling on snow
Among these, its most recent most-picked tire model is the Barum Bravuris 3. It is a performance-oriented summer tire for sports vehicles. It offers superior precise handling, sensitive steering, high-speed stability, short wet braking distance, reduced road noise input, and dry and wet traction abilities.
All of the Barum tires come at an affordable price range which is ideal knowing that the majority of the outstanding tire brands in the European market offer expensive products.
2. Key features of Barum tires
Affordability: Barum tires are designed to provide good performance at a lower cost compared to some premium tire brands. This makes them a popular choice for budget-conscious consumers.
Handling: promotes short braking distance and ultimate traction capabilities on warm and dry roads
Grip: equipped with wide circumferential grooves to drain water and aggressive biting edges (for winter tires) to provide optimal snow and ice grip abilities.
Winter Selections: Barum offers a wide range of tires that operate well in snowy and icy conditions. This clearly states the company's intention of targeting the European market, where a long and harsh winter is expected.
Longevity: comes with a larger contact patch to boost tread life
3. Overall quality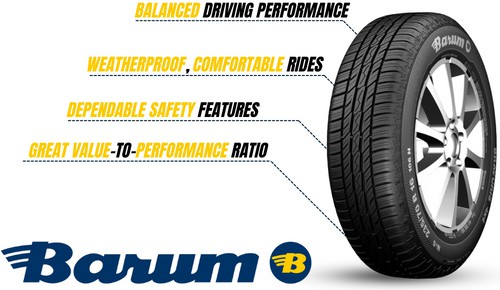 Barum indeed produces some good tires. Overall, the company delivers balanced driving performance, good mileage, tough wet weather capabilities, comfortable rides, and dependable safety features. On top of that, their tires offer a great value-to-performance ratio, making them a solid contender to other brands.
Conclusion
Thank you for reading the article "Who Makes Barum Tires?". We hope that you get a lot of the information you need to understand the general overview of the Barum company.
Barum tires are indeed worth trying. Despite being a mid-tier tire brand, we can confidently claim that Barum can compete with other tire manufacturers.
We are so excited to cover more tire-related topics in the future, so stay tuned! See you in the next post!