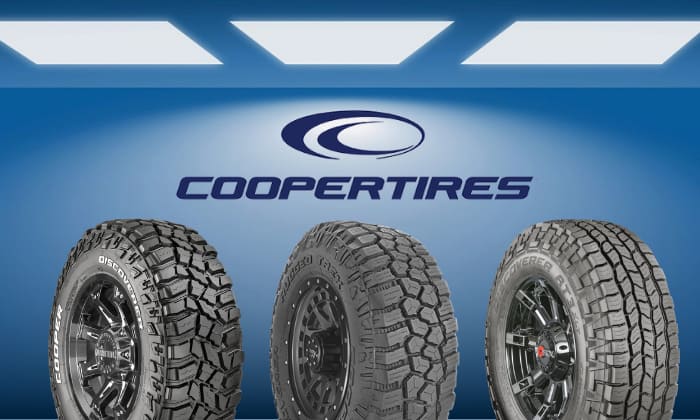 Cooper is actually the third of the top-leading international tire brands in the tire industry today. Notably, its very own Cooper Discoverer AT3 and Cooper Endeavor tires are some of its outstanding tire models that are loved by its consumers.
Cooper is known to produce exceptional all-terrain, mud-terrain, and vintage muscle car tires. This made the public conclude a million-dollar question like, where are Cooper tires made?
The current Cooper tires manufacturer is Goodyear.
In fact, Copper is under the subsidiary companies of Goodyear Tire and Rubber Company and already has a total of 60 production locations around the world.
Check out the information below.
Where Are Cooper Tires Manufactured
Cooper Tires is a tire replacement company currently under the management of The Goodyear Tire & Rubber Co. Cooper Tires, which originated in the US has its main factories in the United States, namely in Arkansas, Georgia, Mississippi, and Ohio. Specifically, its largest production site can be found in Texarkana, Arkansas.
Each of these mentioned production sites in the USA are responsible for a specific type of tire:
Passenger tires: Texarkana, Arkansas & Tupelo, Mississippi
Light truck tires: Texarkana, Arkansas & Findlay, Ohio
There are Cooper tire factories outside the United States, namely in China, Serbia, and Mexico. Aside from that, Cooper Tire guarantees the availability of its products for its loyal customers all around the world through establishing international distribution centers.
Moreover, Cooper Tire has seven subsidiaries in total, which help the company to build its strong foundation all around the world while ensuring the wide variety of its tires to cater to the different global driving needs of drivers.
Avon Tyres: UK-based subsidiary that offers sports car and motorcycle tires to the European market.
Dean Tires: American brand known for producing all-terrain tires.
Dick Cepek: A subsidiary specializing in SUV and truck tires, ensuring durability, affordability, and both on and off-road excellent performance.
Mastercraft Tires: Produces cheaper tires for passenger cars, SUVs, and light truck drivers.
Mickey Thompson Tires & Wheels: With its wide popularity in South America, this is the only Cooper Tire subsidiary that manufactures drag and street tires.
Roadmaster Tires: China-based subsidiary praised for its bus, delivery, and long-haul truck tires with a long lifespan.
Starfire: Cooper Tire subsidiary that originated in the United States with stricter tire production and testing procedures.
Cooper Tires Quality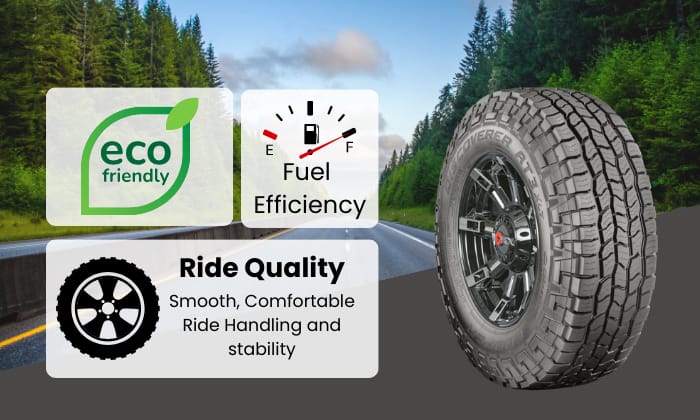 Cooper Tires is one of the prominent tire companies that never ceases to provide tires with notable ride quality, innovative technologies, fuel-efficiency, and long tread life span at an average price point.
Cooper tires are perfect for vehicles such as coupe, sedan, crossover, SUV and pickup truck drivers who desire impressive handling, stability, low rolling resistance, smooth ride, and high-speed cornering.
Moreover, Cooper Tire promotes eco-friendly tires since its products are made from recycled tires and materials, resulting in reduction of waste and carbon footprint.
Cooper is also chosen as the OEM of some of the automobile companies with big names, including Volkswagen, Mercedes-Benz, and Ford.
In its tire ranges, Cooper's most popular models include:
Cooper Evolution Tour
Cooper Evolution H/T
Cooper Evolution Winter
Cooper CS5 Ultra Touring
Cooper Discoverer AT3 4S
Cooper Zeon RS3-G1
Cooper Adventurer H/T
and more.
How to Identify Where Cooper Tires Are Created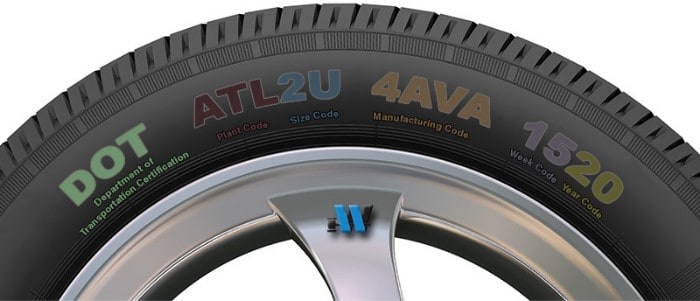 Cooper Tire & Rubber Co., as an international tire company, also manufactures tires in the United States and different parts of the world.
So, for you to determine where your Cooper tires are created, here are some easy steps to do:
Check its DOT code. You must know the Tire Identification Number (TIN) printed on the sidewall.
Identify the plant code of your tire. This is the first pair of characters following the letters "DOT". This will reveal where your tire is made.
Take these codes below as an example:
1RM – China
1AT – Melksham, England
1R7 – Mexico
1U3 – Serbia
Which Cooper Tires Are Made in the USA
Originally, any tire model made in America shall have a stamped statement that it is indeed made in the United States. However, this is not always the case since some tires don't have one.
But worry no more because we will tell you an alternative way to easily determine if your Cooper tires are actually made in the USA.
Just like what has been mentioned above, find the plant code of your Cooper tire, and it will determine where your tires are manufactured.
For Cooper Tires, here are the most common tire plant codes that will verify that it is indeed manufactured in America.
3D – Albany, Georgia.
U9 – Tupelo, Mississippi.
UP – Findlay, Ohio.
UT – Texarkana, Arkansas
Conclusion
Where are Cooper tires made? Its tires are made in different countries, and it is for you to find out which country your Cooper tires are manufactured by looking at the plant codes on its sidewalls.
A fair amount of Cooper Tires are made in the USA since this is where its primary manufacturing plants are located. For more concerns related to the production origin place of your Cooper tire models, please contact the nearest Cooper Tires facility to your home.
Thank you for reading! Keep updated on our new and timely tire-related articles. See you in the next post!