The Michelin brand has a lot of excellent tires to choose from, each with varying degrees of performance and capabilities. Two terrific options are the Agilis Crossclimate and Defender series, which boast outstanding performance for trucks, SUVs, and vans.
But which one is better? For us, it's the Michelin Agilis. However, this wasn't an easy decision as Defender tires are excellent as well.
So, let's dive in and learn how we pitted the Michelin Agilis Crossclimate vs Defender against each other based on performance, cost, and comfort.
Both tires perform well, but here's a short table on their differences and similarities, since Michelin Agilis vs Defender is a complicated debate.
| | | | | |
| --- | --- | --- | --- | --- |
| | Michelin Agilis CrossClimate | Michelin Defender LTX M/S | Michelin Defender T+H | Michelin Defender 2 |
| Brand | Michelin | Michelin | Michelin | Michelin |
| Type | All-weather Tire | All-Season Tire | All-Season Tire | All-Season Tire |
| Tested Tire Size | LT 265/70R17 | LT 265/70R17 | 225/60R17 | 225/60R17 |
| Max Load | 3195 lbs | 3195 lbs | 1709 lbs | 1709 lbs |
| Mud + Snow | Yes | Yes | Yes | Yes |
| Tread Depth | 12.5/32" | 13.5/32" | 10/32" | 10.5/32" |
What Are They?
1. Michelin Agilis Crossclimate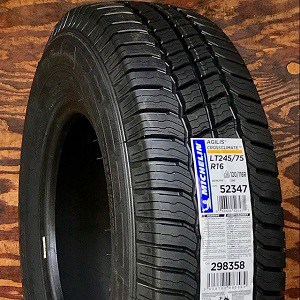 The Michelin Agilis Crossclimate is the French brand's highway all-season tire built explicitly for service industry vehicles like trucks, SUVs, and vans. It's equipped to endure high-stress use from heavy loads and harsh road conditions.
Michelin considers this model their most durable, heavy-duty light commercial truck tire. It has two times more nylon reinforcement if you compare the Defender LTX vs CrossClimate Agilis.
And rightly so, since durability is the number one concern for vehicles constantly moving and carrying heavy loads.
The secret lies in its structure and the fantastic features that Michelin's technology provides.
Here are the features of the Michelin Agilis CrossClimate that make it one of the best service vehicle tires in the market.
MaxPressure Profile – This feature ensures that the tire wears evenly during high-stress situations, when the vehicle is running with high speeds and torque while carrying heavier loads.
StabiliBlok – Heat can be an issue for a tire's durability, and heavier loads can only worsen it. A StabiliBlok construction optimizes the tire to withstand high temperatures in these types of situations.
SipeLock – Wet and snow road conditions can easily slow vehicles down or affect their stability. However, with hundreds of SipeLock bite edges, harsh weather won't be an issue.
CurbGard – Curbs in highly urbanized areas can rub against your tires every once in a while. CurbGard specializes in protecting your tires from these situations, which further increases the tire's durability.
The Michelin Agilis Crossclimate also has a much better upgrade in the form of the Michelin Crossclimate 2, which gave it more durability, stopping power, and better snow traction.
The Michelin Agilis also has a more affordable version called the Michelin Agilis LTX, which is still great for light trucks but is more well suited for highway use.
When comparing the Michelin Agilis LTX vs CrossClimate, you can see the difference, especially in harsh weather conditions, which the Agilis LTX isn't meant for because of its low performance on wet and snowy roads.
The Michelin Agilis CrossClimate doesn't mess around as it's a tire made to last. Next, we'll review its competition for this article, the Michelin Defender.
2. Michelin Defender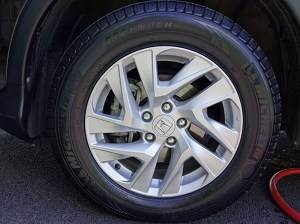 Michelin's premier all-season line is the Michelin Defender. It is built to withstand changing road conditions while being cost-effective and durable.
The Defender has three models in its lineup. All three perform similarly and utilize the same technology, but they have different uses, and we'll list them here.
Defender 2
Compatible with Electric vehicles, Passenger cars, and SUV Crossovers
Lasts longer than other standard touring tires
Defender LTX M/S
Could be fitted onto SUV Crossovers and Light Trucks
Handles severe road conditions with minimal treadwear
The only Defender tire that has a 70,000-mile treadwear warranty instead of 80,000
Defender T+H
Could be used on Passenger cars or SUV Crossovers
Can withstand high speeds of 130 mph, indicated by its "H" marking
A touring tire that promises less road noise and a comfortable driving experience for those who use it.
For more reviews about this tire, click here!
While there are three Defender tires to choose from, the best comparison to pit against the Michelin Agilis Crossclimate would be the Michelin Defender LTX M/S, since both are specially made for light trucks and service vehicles.
However, vehicle type aside, all Defender tires feature the same technology, so I'll just use the term Defender collectively.
To start, the Michelin Defender has the following unique technology.
EverTread Technology – A more robust and better tread compound that helps the Defender maintain its reputation as an all-season tire that can withstand different weather changes.
MaxTouch Technology – This improves fuel savings while also making the tires last longer because it evenly distributes the vehicle's weight to the entire tire.
IntelliSipe – Improves on previous designs from Michelin by giving better traction, especially on wet roads. It also reduces the risk of water raising the entire car, which would momentarily make it lose traction.
Both the Agilis Crossclimate and Defender have different technologies and innovations embedded in them, so let's examine a few differences in performance to narrow down your choice.
Differences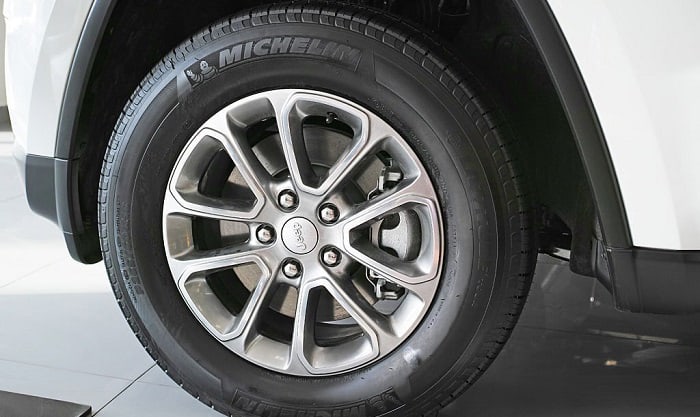 1. Wet and Dry Performance
Both options function similarly, as all-season tires are expected to give quality rides on wet and dry roads.
The only difference is responsiveness and handling on wet roads, in which the Crossclimate has an advantage under heavy loads.
2. Snow Performance
Hands down, the Crossclimate is superior in terms of snow performance. SipeLock Technology gives it an advantage when navigating snowy roads, giving it more traction and less braking distance.
3. Comfort and Noise
Based on customer feedback, the Defender LTX takes the cake here, with the Crossclimate coming pretty close in terms of performance. If we compare the Crossclimate vs the T+H, however, the former has an edge.
4. Off-Road Performance
Because of CrossClimate's CurbGuard Technology, the tire can easily handle minor damages you may encounter when off-roading. It also has more nylon layers to keep the tire's interior safer.
Hence, the Crossclimate surpasses the Defender due to its slower tread wear under rough use.
5. Cost
The Crossclimate is more expensive than the Defender mainly because it is a commercial tire.
The average cost for the Crossclimate is around $203 – $300, while the Defender is around $105-200.
Below is a short pros and cons list to make choosing between the two easier.
Pros and Cons
Michelin Agilis CrossClimate
Excellent Off-road capabilities
Reliable Snow Performance
Strong Dry and Wet Performance
Can withstand sidewall damage
Excluded from Treadwear Warranty because it is a tire meant for commercial use
Fewer sizes available when comparing the Michelin Agilis vs Defender
Michelin Defender
More sizing available when talking about Defender vs Crossclimate
Better comfort
Solid Dry and Wet Performance
Strong warranty with an 80,000-mile treadwear warranty
Snow performance can be improved
Unreliable off-road performance
Both tires have different advantages, since the Agilis Crossclimate is meant to be van tires for commercial use while the Defender is a standard all-around touring tire.
Before we end this article, let's discuss some common questions you might have
FAQs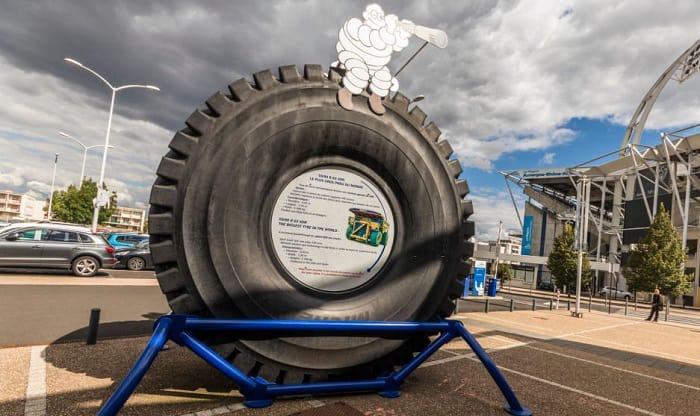 Are Michelin Crossclimate tires good in the snow?
Yes, the Agilis Crossclimate mud and snow performance are reliable, responsive. It has a good braking distance on wet surfaces.
Are Michelin Agilis tires directional?
Yes, they have a directional tire pattern if you get the C-Metric design, which explains their stellar wet and dry performance. On the other hand, the LT version of the Agilis Crossclimate does not have the same directional construction.
Is Michelin CrossClimate 2 all weather or all season?
It is considered as an all-season tire and arguably performs better than the Defender when comparing the Defender T+H vs Crossclimate 2.
The best feature about the Crossclimate 2 is its adaptability to all sorts of road conditions and weather. So, pitting Crossclimate 2 vs Defender tires in the weather department is a clear no-contest.
Conclusion
When we talk about Michelin Agilis Crossclimate vs Defender, the latter is better if you use it for daily driving or prioritize comfort.
The Agilis Crossclimate, however, performs more effectively if you're planning on carrying heavy loads or using the tire for commercial purposes in harsh weather.
You can also check other sites like Reddit before choosing which one to buy.
Both tire lineups are excellent but have different designs and excel in different driving aspects.