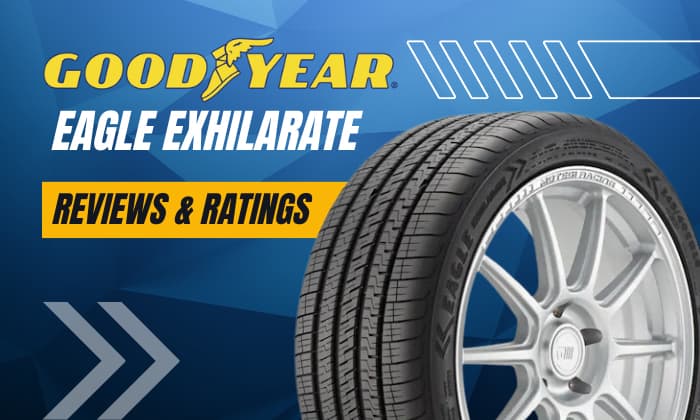 The Goodyear brand has always been a mainstay in the tire industry—and for good reason. Goodyear has been consistently putting out one of the best tires out there. From their off-road Wrangler line to the sport performance Eagle, each tire is top-notch in its field.
So, we'll be looking closer at one of Goodyear's all-season performance tires and answer the question, "Are Goodyear Eagle Exhilarate tires good?" And spoiler alert, it is. Let's find out why in this Goodyear Eagle Exhilarate review.
Notable Features of the Goodyear Eagle Exhilarate
1. Performance and design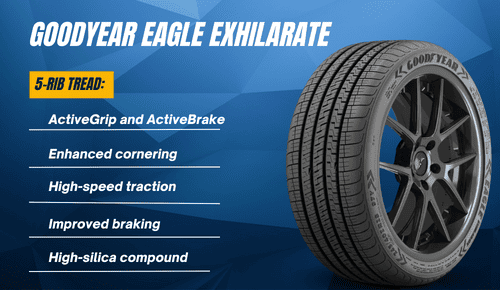 For starters, the Goodyear Eagle Exhilarate's performance and design are definitely its main selling points.
Featuring a 5-ribbed asymmetric tread pattern that comes equipped with Goodyear's very own ActiveGrip and ActiveBrake technologies, the tire ensures even pressure distribution and improved handling and braking in all conditions.
This leads to improved cornering capabilities and enhanced traction, especially during high-speed maneuvers.
Additionally, the Goodyear Eagle Exhilarate also has an integrated high-silica tread compound that enhances grip on slippery roads, while ActiveStrength technology allows for confident steering while commuting.
With all these features, we just had to test these rubbers out on the road. And the Goodyear Eagle Exhilarate is definitely one of the best all-season tires on the market.
2. Wet performance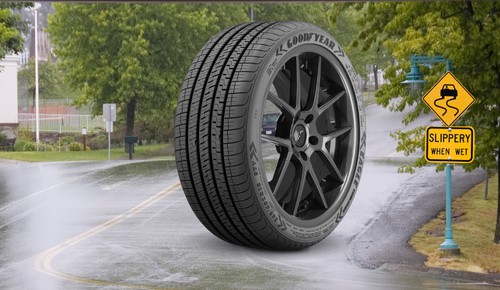 Wet performance is what makes or breaks all-season tires, so this would naturally be our main priority. And, unsurprisingly, Goodyear delivers once again with the Eagle Exhilarate as wet and slippery roads were a piece of cake.
From maneuverability to grip, the Goodyear Eagle Exhilarate was superb on all fronts, which is mainly attributed to its 5-ribbed tread design, sipes, and grooves. Trust us when we say that wet roads won't be a problem.
3. Dry performance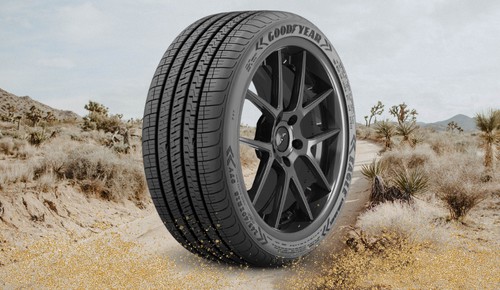 Similar to wet performance, the Goodyear Eagle Exhilarate proved to be excellent on dry and dusty roads as well. Most notably, the level of grip the tire holds definitely was the game changer on this one.
Corners were smooth; steering was responsive; and acceleration was a cinch. However, braking distance was definitely not its strong suit as we found it to be just average, and we were expected to be blown away.
4. Snow performance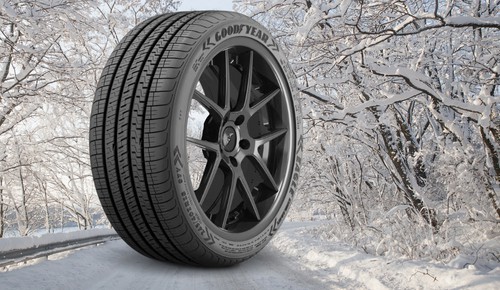 Of course, you can't make an all-season tire review without including all seasons, so we drove up north to test the Exhilarate on snow.
Although the tire is designated as an all-season option, its performance is fairly limited on snow. It doesn't have a 3PMSF seal, which lets drivers know if the tread has good snow and mud tire ratings.
One can never be too safe when driving on slush, so you're definitely better off with proper winter tires, which are dedicated tires for snow and icy weather.
5. Specifications
Aside from its impressive all-season capabilities, the Goodyear Eagle Exhilarate also comes in a plethora of tire sizes from 17 to 22 inches. This allows it to cater to a wide variety of vehicles, making it a versatile choice for many drivers.
Whether you own a modern muscle car, a sports sedan, a sporty coupe, or even a performance-oriented crossover, you are likely to find a suitable size to fit your all-season driving needs.
Here are the tire specifications for the Goodyear Exhilarate.
| | |
| --- | --- |
| Tire Size | 17 to 22 inches |
| 3PMSF | None |
| Diameter | 24.3 to 30.7'' |
| Width | 8.1 to 12.6'' |
| Rim Range | 6.5-12.5" |
| Measured Rim | 7 to 11'' |
| Tread Depth | 10/32" |
| Load Range | XL and SL |
| Max Load | Up to 2,403 lbs |
| Max PSI | 50 psi |
| Weight | 20 to 35 lbs |
6. Price and warranty
Right off the bat, the Goodyear Eagle Exhilarate isn't cheap. In fact, a 225/40R18-sized tire can set you back at around $183.99 per tire, which is definitely more expensive than most models out there.
However, you'll also be getting your money's worth with the Goodyear Eagle Exhilarate's whole host of all-season features. It even includes a 45,000-mile warranty to boot.
7. Pros and Cons
Excellent wet and dry performance
Decent warranty
Lots of tire sizes to choose from
Can handle light snow
Heavy snow performance needs improvement.
Expensive
Is the Goodyear Eagle Exhilarate Worth It?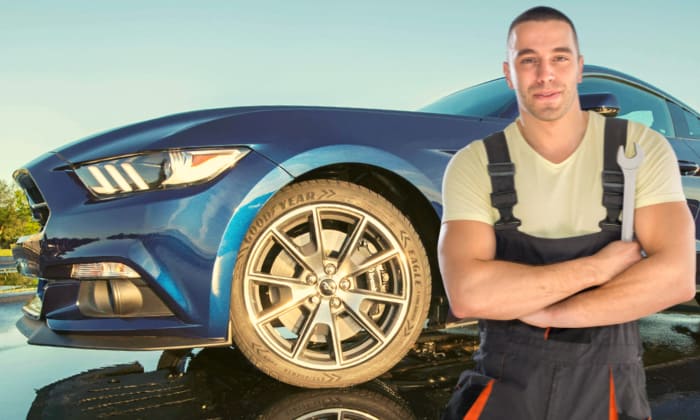 Well, a tire's worth can definitely be subjective. Certain drivers have certain needs and wants in a tire. But for us, we can definitely say that it's worth every penny. The sheer performance it gives would definitely be enough justification to buy one.
However, if you're looking for a more budget-friendly option, this tire might not be for you, as it definitely has a bank-breaking price tag. Moreover, for drivers who constantly traverse on snow, Exhilarate tires aren't exactly built for winter driving, so always keep this in mind before purchasing one.
Which is Better? Michelin Pilot Sport All-season 4 or Goodyear Eagle Exhilarate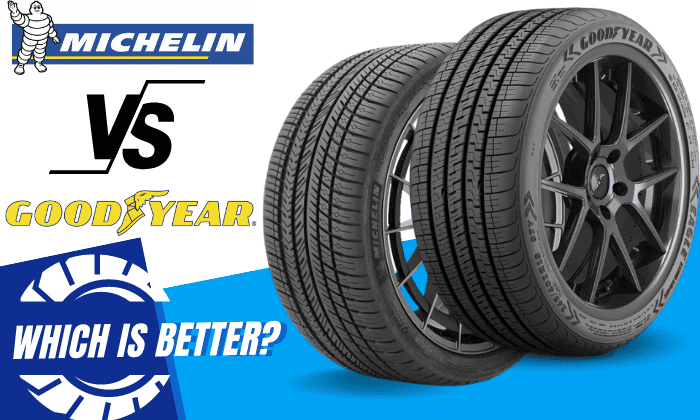 Both tires quality is of the premium sort, so you won't find an easy answer right away, as both options have their strong suits. For instance, the Goodyear Eagle Exhilarate fares much better on dry and wet roads, while the Michelin Pilot Sport All-Season 4 has an edge on snow.
As such, it definitely is up to you, the driver, and what you're looking for in your tire and the terrain you mostly drive on.
Conclusion
So, are Goodyear Eagle Exhilarate tires good? It's definitely a big yes on this one. The tire is simply a feat of marvelous engineering courtesy of Goodyear, and we're definitely not surprised. However, due to its performance and features, it's not exactly cheap.
Regardless, I hope we've shed some light on your itching tire needs in this Goodyear Eagle Exhilarate review. Would you buy one? Drop a comment below and let us know!