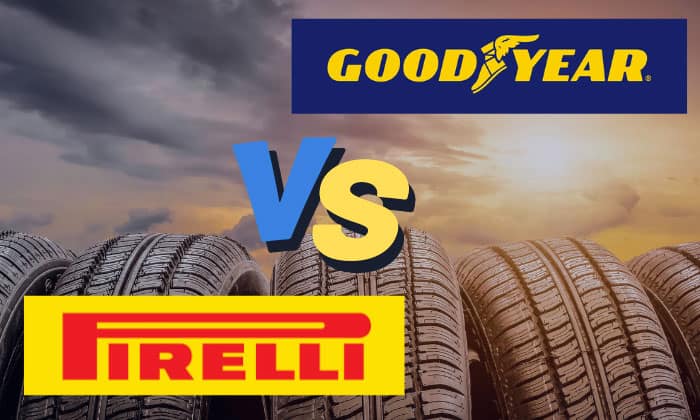 Everyone who owns a car can confirm the importance of a good tire. High-quality tires provide better contact between your vehicle and the road, better traction, grip, and stability, especially in adverse weather conditions.
When purchasing new tires, it's recommended to put your money into big, well-known brands. Two names that always deliver quality performance are Goodyear vs Pirelli.
So, which of these two tire giants is the better option for you? Here's our in depth comparison of Pirelli vs Goodyear tires, highlighting their difference in history, performance, price range, and warranty.
Read on to make an informed decision!
Pirelli vs. Goodyear Tires: A Quick Comparison
Here are some of their remarkable distinctions.
| | | |
| --- | --- | --- |
| Characteristics | Pirelli | Goodyear |
| Year Started | 1872 | 1898 |
| Country of Origin | Italy | US |
| Number of Tire Lineup | 6 | 10 |
| Price | More expensive | Cheaper |
| Treadlife | 65,000 miles | 50,000 miles |
| Current Ranking | 8th place | 5th place |
About the Companies
1. Pirelli
Giovanni Battista Pirelli founded the manufacturer who makes Pirelli tires. He launched the company named after him in 1872. "G.B. Pirelli & C" is a shared partnership, initially to manufacture elastic rubber products, later establishing its own factory in Milano, Italy.
Pirelli's first venture into tire production for vehicles dated back to 1894, when he took an interest in developing velocipede tires. With his expertise in rubber goods, Pirelli created bicycle tires that would deliver enhanced traction, durability, and comfort. That marked the company's first step to becoming a widely-recognized tire giant in the world.
As years pass by, Pirelli has expanded production facilities to several countries. The company continues incorporating technology breakthroughs into their tires to deliver better products that meet the high standards of modern vehicles.
Read more: Pirelli vs Michelin tires: Which is better?
2. Goodyear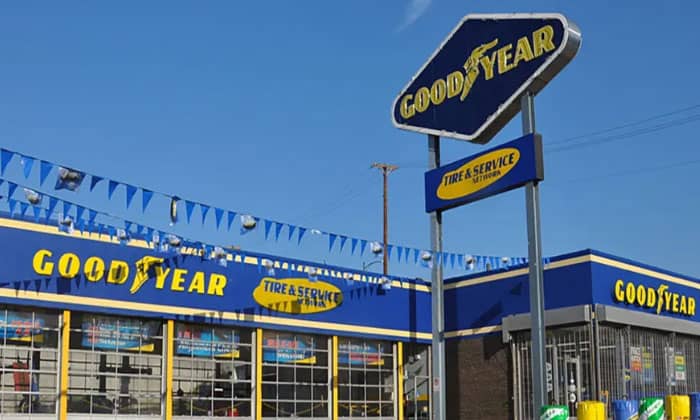 From 1897 to this very date, Goodyear has been manufacturing top-quality tires that drive the industry. Inspired by Charles Goodyear, the inventor of vulcanized rubber, founder Frank Seiberling started the company to capitalize on the growing demand for rubber tires. He set up a manufactory in Akron, the "Rubber Capital of the World" at the time, due to its easy access to rubber and skilled labor.
Bicycle tires were one of Goodyear's first offerings, beginning in 1898. Fortunately, Henry Ford took notice of this little tire company and speculated that Goodyear would be the ideal OEM for Ford.
This gave Goodyear the chance to showcase its top-quality tires and build a reputation. As of right now, Goodyear is ranked fifth in the world's tire industry and is thriving in more than 180 countries.
Read more: Goodyear vs Michelin tires: What should I choose?
Comparing Pirelli vs Goodyear Tires
1. Performance
Both of the contenders showcase outstanding tire performance in dry and wet conditions as well as off-road. However, Goodyear offers more selections compared to Pirelli and managed to beat it in terms of popularity and durability.
In the passenger and touring segments, both provide good quality products that give excellent ride comfort and balancing.
Pirelli specializes in manufacturing tires for luxury and sports cars, offering enhanced traction and handling performance with improved short-braking distance.
On the other hand, Goodyear focuses more on providing eco-friendly and fuel-friendly tires which come in handy for SUV and truck drivers.
Pirelli incorporates various exclusive technologies, such as Noise Canceling System, Pirelli Run Flat, and Seal Inside to ensure the safety and comfort of its users. How good Pirelli tires are today can be credited to the company's continuous research, development, and commitment to technological advancements.
Goodyear has its own advanced technologies too. Notable ones include Durawall, HydroGrip, QuietTread, and Silent Armour. The company takes pride in its ability to enhance safety and comfort, as well as minimize fuel consumption.
Moreover, Goodyear guarantees durability, thanks to its WearControl, SoundComfort, and SmartWear Plus, its ActiveCornerGrip, ActiveBraking, and EfficientGrip technologies enhance performance without compromising tire quality.
2. Price
A practical way to decide which brand to choose is by comparing how much the tires cost.
Looking into their cheapest offerings, you can have a Goodyear tire for as low as $61.
But what about the cost of Pirelli tires? Are Pirelli tires expensive? Yes, they are. In fact, the cheapest Pirelli tire starts at $135.
If you're looking for a cost-saving option that still guarantees quality, Goodyear is more favorable.
3. Warranty
Tires warranty is also a great variable to consider. Both companies have three types of warranty programs, but with some slight differences.
First, both Pirelli and Goodyear provide a tread life warranty that varies based on the tire model you have purchased.
Goodyear offers a tread life warranty that covers up to 50,000 miles, while Pirelli covers up to 65,000 miles. However, it's worth noting that Pirelli does require your tire to meet a number of conditions to qualify for the tread life warranty.
Second, both companies also provide a warranty to solve defect issues. For Pirelli, it is limited to the tread or sidewall only. Meanwhile, Goodyear has a limited replacement warranty if there's any manufacturing defect.
Lastly, both have a 30-day return policy with some restrictions.
In general, Pirelli and Goodyear both impress with their warranty policies. However, Goodyear is less restrictive compared to Pirelli.
Pros and Cons
In this section, let's quickly learn the advantages and disadvantages of Pirelli and Goodyear's tires.
Pirelli
Pros
Longer tread-life
With high-quality traction and handling performance
Has a great short-braking distance
Features optimal performance in dry and wet weather conditions
Can withstand off-roads
Has decent passenger tires and touring segments
Provides exceptional ride-comfort and balancing performance
Cons
Comes at an expensive price
Restrive warranty
---
Goodyear
Pros
Less restrictive warranty
Comes at a cheaper price
More tire lineups to choose from
Features wide array of advanced technologies
More durable and popular
Eco-friendly and fuel-friendly
Features optimal performance in dry and wet weather conditions
Can withstand off-roads
Has decent passenger tires and touring segments
Provides exceptional ride-comfort and balancing performance
Cons
Shorter tread-life warranty
Popular Tires of Each Brand
Provided below are the complete list of Pirelli and Goodyear tire lineups, including the most favorite models of the two companies.
Pirelli Tire Lineups
1. Pirelli Carrier
An all-season tire lineup that ensures optimal safety, tread life, and ride-comfort, perfect for daily drives.
2. Pirelli Cinturato
Designed for passenger cars, this tire family prioritizes comfort and longevity.
3. Pirelli Ice Zero
Best pick to withstand icy and snowy roads.
4. Pirelli P Zero
Pirelli's famous lineup for sports cars.
5. Pirelli Scorpion
This includes tires fit for light trucks, SUVs, and CUVs which are great for handling different types of weather conditions.
6. Pirelli Sottozero
Passenger car tires that highlight both touring and daily performance, especially during the winter season.
Top 3 Pirelli Tires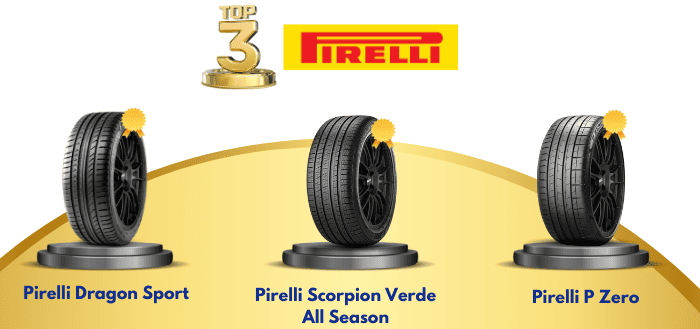 1. Pirelli Dragon Sport
High-performing tire that is conceptualized to deliver a high-class race car driving experience.
2. Pirelli Scorpion Verde All Season
Handles different road and weather conditions without compromising the safety measures and comfort of the SUV and Crossover passengers.
3. Pirelli P Zero
Chosen as OEM product of plenty of famous automobile businesses around the globe that is not limited to Lamborghini, Martin, Ferrari, and Aston.
Goodyear Tire Lineups
1. Goodyear Assurance
Features tires that focus more on ride-comfort quality, tread-life longevity, and fuel-mileage. (includes the famous Goodyear Assurance WeatherReady and Goodyear Assurance Maxlife).
2. Goodyear Eagle
Ideal if you prioritize high-performance tires.
3. Goodyear Efficient Grip
Summer tire that provides exceptional traction performance.
4. Goodyear Excellence
Long-lasting and comfortable touring tires.
5. Goodyear Fierce
Can handle both road surfaces and off-roads in a comfortable manner with great grip performance.
6. Goodyear Frontera
An all-season tire family that is divided into sporty and touring tire selection.
7. Goodyear Integrity
Budget-friendly lineup for passenger cars.
8. Goodyear Ultra Grip
Best pick for winter season.
9. Goodyear Winter Command
Made to withstand harsh winter conditions.
10. Goodyear Wrangler
For vehicles like light trucks, SUVs, and some CUVs.
Top 3 Goodyear Tires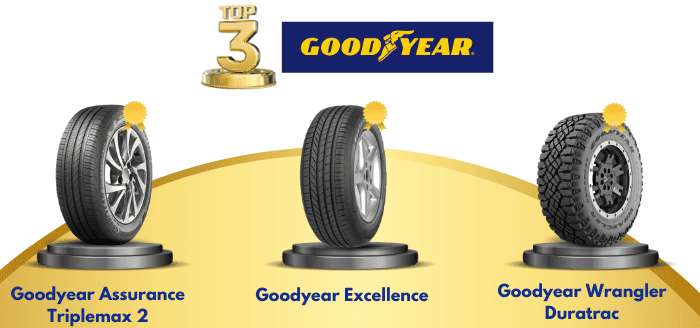 1. Goodyear Assurance Triplemax 2
Produced mainly to cater the driving needs of SUVs and passenger car drivers; a perfect touring tire model for summer season.
2. Goodyear Excellence
Goodyear's pride that provides safety, outstanding responsive handling performance, and excellent ride-comfort quality.
3. Goodyear Wrangler Duratrac
Offers steady grip especially in off-road conditions; ideal pick for 4×4 vehicle drivers that want a very adaptive tire.
Which is Better? Pirelli or Goodyear?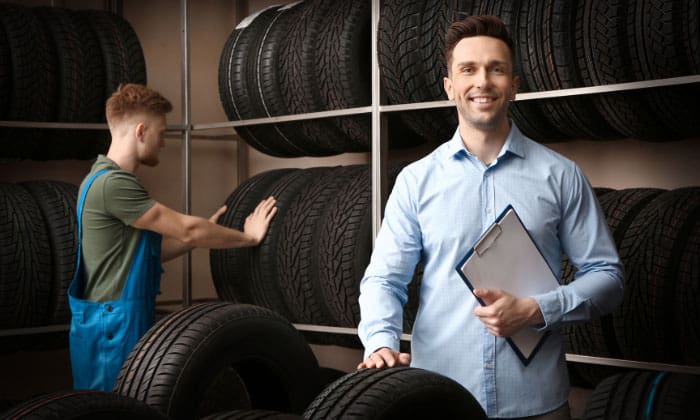 Deciding which one is better is subjective. Some might prefer Pirelli over Goodyear thanks to its longer tread-life, high-quality traction and handling performance, and a great short-braking distance.
On the other hand, Goodyear offers a less restrictive warranty policy, cheaper prices, and a wide array of tire options. The company utilizes advanced technologies to achieve durability as well as eco-friendly and fuel-friendly features.
Both Pirelli and Goodyear are well-known tire manufacturers with their own bells and whistles. Make your decision based on your specific needs and preferences, such as the type of vehicle you have, your driving style, the climate you live in, and what you prioritize.
Things to Consider When Choosing Pirelli or Goodyear Tires
The following are the factors you need to take into consideration when choosing tires under Pirelli and Goodyear.
Pirelli Tires
If you're planning to purchase a Pirelli tire for your vehicle, here are the important factors suggested by the Pirelli brand for its consumers. This guide will help you to have the suitable tire model that is matched to the technicalities, homologation, and list of fitted tire sizes of your automobile.
Check for your vehicle's specific dimensions and mechanical attributes – to guarantee risk reduction and maximum tire performance
Choose the specific Pirelli tire that is perfect for your driving needs and preference – by simply providing your current vehicle's brand, model, year, and version on the Pirelli website —the list of suitable Pirelli tire models will be shown so you can easily pick your preferred tire.
Contact the nearest Pirelli's tire shops and repair services – for you to be informed more about the technicalities and regulatory issues of your chosen Pirelli tire
Goodyear Tires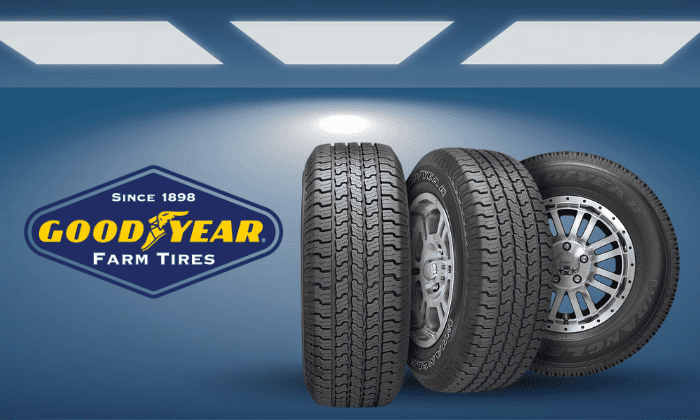 Goodyear company identified these lists of factors to consider in choosing the right tire for your current vehicle.
Determine the main road conditions where you'll be driving and your driving style – Goodyear has a wide range of tires for different seasons and driving conditions, with distinct features; so prioritize your driving needs to get the most suitable Goodyear tire model for your car.
Take your driving style into account – Evaluate what performance attributes of a tire suits your driving style.
Identify the current vehicle type that you own – Every car has its own OE (original equipment) recommended by its manufacturer. You can also try considering replacement tires (included in your owner's manual) and alternatives as your last option.
Know your budget – Goodyear offers tires with low cost that still have a decent performance. Inquire to the nearest Goodyear tire shops (or look into online Goodyear tire shops) to know the specific price.
Conclusion
In conclusion, both Pirelli and Goodyear are worth your penny. Deciding which brand is better depends on your situation, driving needs, and preferences.
We hope our comparison of Pirelli vs Goodyear tires can be of great help during your decision-making process. Hope you find the tire brand that is personally matched for you as soon as possible.