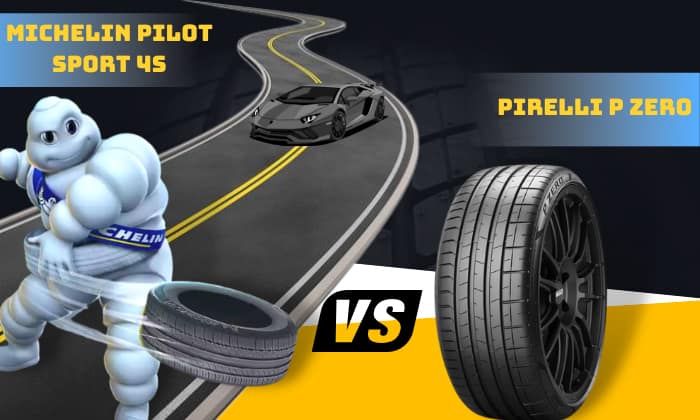 Owning a powerful vehicle requires care and attention to every aspect of its performance. Fast speeds require excellent responsiveness, cornering ability, and braking.
This is why performance summer tires work best for sports cars — they provide all three.
We've picked the two most common performance summer tires and pit them against each other to narrow down your choices: the Pirelli P Zero vs Michelin Pilot Sport 4S.
We recommend the Pirelli P Zero because of its reputation and performance in Formula 1 racing. Still, the Michelin is worth considering, for reasons which we'll explain below.
What Are They?
Michelin Pilot Sport 4s
Michelin has been slowly expanding its tire production to cater to electric vehicles like Tesla and tires for motorsports, the most notable model being the Michelin Pilot Sport 4S.
The 4S is designed as an ultra-high-performance tire, improving on the previous Michelin Pilot Super Sport. It is primarily meant for sports cars because it ensures safety and precision when steering.
However, this does not mean it is the best tire Michelin has to offer for racing, as we can make a separate comparison of the Pilot Sport 4s vs Michelin Pilot Sport Cup 2 (the former performs better on wet surfaces, while the latter has the edge in dry conditions).
Exceptional performance is achieved because of the technology that comes with the Michelin Pilot Sport 4s, such as:
Dynamic Response Technology – This allows users to control the tire with ease, such as by making sharp turns. It also increases the longevity of the tire.
Michelin Total Performance – Better Tread life than the previous Michelin Pilot Super Sport.
Michelin Multi-Compound Technology – This improves wet and dry grip on roads.
Deep rim protector – To guard the tire against light wheel damage.
Before we get to the article's core – comparing the Michelin Pilot Sport 4s vs Pirelli P zero, let's first talk about the Michelin's pros and cons.
Excellent braking and responsiveness
Short braking distances on dry and wet roads
Good aquaplaning resistance
Durable
30,000-mile treadwear warranty
Pirelli P Zero
Pirelli is the sole supplier for Formula 1, with each racing team only permitted to use Pirelli Tires.
Developed for powerful cars, luxury sedans, and SUVs, the P Zero's test results show that it has exceptional grip, braking, and excellent traction on dry and wet roads.
It is a terrific tire, even sparking debates on Pirelli P Zero vs Michelin Pilot Sport 5 despite its competitor being a newer version.
The PZ4 was made as the newest addition to the P Zero line (newer than the P Zero) to cater to passenger cars and the SUV sector. The Pirelli P Zero vs PZ4, for example, are both summer performance tires.
In the same way, the P Zero Nero GT is for medium and large sports cars.
The amazing performance they deliver is thanks to the technologies they use, such as:
RunFlat – This allows the driver more control and safety during emergencies when the tire is flat.
Pirelli Noise Canceling System – Reduces road noise by 50%.
SealInside – A great companion to RunFlat technology, limiting pressure loss in case of punctures.
Elect – Technology made for electrical vehicles.
Cyber – Takes note of the user's driving habits to enhance performance.
Despite its excellent performance and innovative technology, the tire has pros and cons.
Excellent aquaplaning resistance on corners
Affordable
Excellent grip on dry and wet roads
Good choice for daily driving
Safe driving because of its "Cyber" Technology
No treadwear warranty
Tread wears quickly in extreme driving conditions or at high speeds.
With both tires in mind, let's compare them in terms of performance.
Compare Pirelli and Michelin tires/Differences between P Zero vs 4S
On-road Passenger car performance
When comparing the P Zero vs Pilot Sport 4S, both tires provide excellent handling on dry surfaces, though the latter has a slight edge in terms of speed.
Both tires are not the best for severe road conditions but still do pretty well on dry and wet roads.
This is why you should consider the Pirelli vs Michelin all season lines if you're not planning to be on a racetrack frequently and will be driving in the snow often.
Michelin's Pilot Sport 4S is slightly better than the P Zero in wet performance, and you'll get a similar result when comparing the P Zero All Season Plus vs Michelin Pilot Sport A/S 3 Plus.
They both deliver a smooth ride but produce different levels of noise. The P Zero, in particular, has a better comfort level by reducing noise on drives.
Michelin's Pilot Sport 4S has higher rolling resistance in comparison with the P Zero, so it's less effective at conserving fuel. However, when you compare the Pirelli Powergy vs Michelin Pilot Sport 4s, the latter is more efficient at saving gas.
The P Zero is cheaper than its Michelin competitor at around $161 per tire, while the Pilot Sport 4s is at $222.
Even when comparing the Michelin Pilot Super Sport vs Pirelli P Zero (the Super Sport is older than the Michelin 4S), the Pirelli model is still cheaper.
FAQ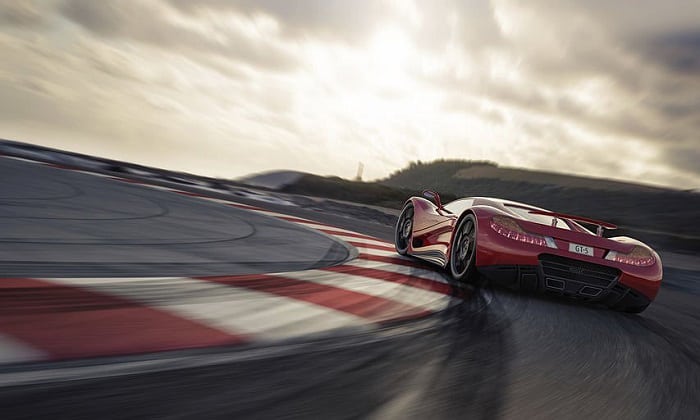 Before we conclude, let's look at some common questions you might have when choosing between the two models.
Is Pirelli or Michelin Better?
This depends on what you will use the tire for, since Michelin makes excellent touring tires for everyday use while Pirelli has a lot of noisier ones for competition.
Are Pirelli P Zero good in snow?
The short answer is no. You can find better tires from Pirelli to deal with snow, as the P zero is built for competition and racing.
How long does Michelin Pilot Sport 4s Last?
This mostly depends on the environment you drive in and how much you use the tire, but the tread wear warranty is at 30,000 miles.
What is the difference between Michelin Pilot Sport 4S vs Super Sport?
The 4S has lower noise and more comfort than the Super Sport. It also has the new velvet sidewall, though the two perform quite similarly in terms of speed.
P Zero Nero GT vs Michelin Pilot Super Sport: Which is better?
Between the Pirelli P Zero Nero GT vs Michelin Pilot Super Sport, the latter ranks better in overall performance, whether on dry or wet surfaces.
Michelin Primacy 4 vs Pirelli P Zero: What's the difference?
When considering the Michelin Primacy 4 vs Pirelli P Zero, the latter performs better in dry traction but not as well on wet platforms.
Conclusion
We recommend Pirelli when talking about the Pirelli P Zero vs Michelin Pilot Sport 4s because of the technologies they have decided to use, which are perfect for motorsports and competition.
If you're still having a hard time picking between the two, you can check out any car forum on Reddit to see what's best for you, as plenty of people recount their experiences with both.
Check out different sports tires and compare them as well, such as the Pirelli pz4 vs Michelin ps5, to narrow down your choice of the best performance tire.