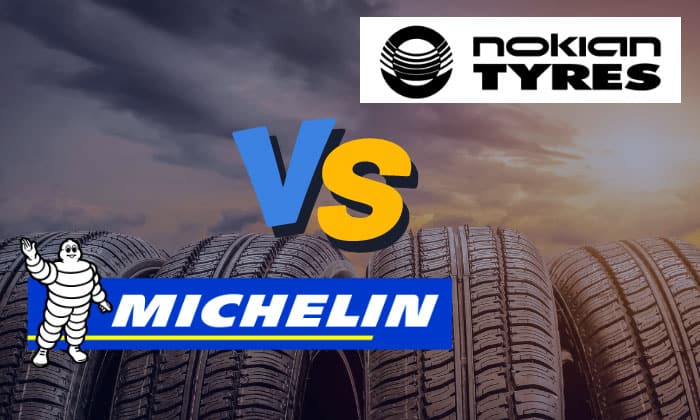 Nokian made a name for itself in regions with challenging winter conditions. And now that the Finnish tiremaker stepped up to offer Nokian all weather tires, the tire battle between Nokian vs Michelin is inevitable.
In this post, we inspected Nokian Entyre vs Michelin all-season tires, and it turned out that Michelin rules the all-season category through the Defender 2.
Meanwhile, Nokian started with an average-performing Entyre tire and evolved to produce a practical alternative through its latest tire design, the Nokian One.
| | | |
| --- | --- | --- |
| Factors | Nokian Entyre | Michelin |
| Wet and Dry Performance | Capable | Winner |
| Snow and Ice | Capable | Winner |
| Noise | Noisy | Low Noise |
| Comfort/Ride Quality | Pleasant | Winner |
| Price | Cheaper | Expensive |
| Durability | Competitive | Winner |
| Mileage Warranty | Competitive | Winner |
What Are They?
1. Nokian Entyre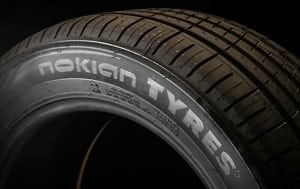 Nokian Entyre is a premium touring all season tire built with advanced features such as: Splash Stopper, Cooling edge technology, 3D sipes and Nokian's Silent Groove Design. It was designed to fit coupes, sedans, and some CUVs.
Its development was aimed at providing superior wet and winter grip compared to high-end all-season tires. It promises long-lasting wear life, excellent ride quality, and an environment-friendly performance.
Despite its attractive tread design and better gas mileage promise, it was replaced by the Nokian Entyre 2.0 in 2015. The Entyre 2.0 was released with 46 sizes, ranging from 15 to 19 inches.
This tire was eventually succeeded by the Nokian Tyres One in 2021.
In 2018, Nokian produced the Nokian Entyre C/S for CUV and SUV drivers in North America. However, this tire has already been discontinued.
Currently, Nokian offers two passenger car tire series for all season performance under extreme weather conditions. These tires are classified as:
All season tires composed of Nokian Tyres One and Nokian Tyres Z/Line A/S
All weather tires comprised of Nokian tyres WR G4, Nokian Tyres Encompass AW01, and Nordman Solstice
2. Michelin
Michelin has 22 all-season tires in its portfolio. Most of them are aimed at delivering comfort, performance and long lasting mileage.
Here are some of Michelin's best-selling all-season tires for passenger cars. The Pilot Sport, in particular, is made for sport vehicles.
Michelin Defender – composed of two standard touring tires (Defender 2 and Defender T+H) that have brand support of 80,000 miles.
Michelin Crossclimate 2 – is a grand touring tire constructed with warranty support of 60,000 miles
Michelin Primacy Tour A/S is a grand touring tire with a mileage promise of up to 55,000 miles
Michelin Pilot Sport All Season 4 is an ultra high performance tire backed with a mileage warranty of 45,000 miles
Interestingly, the only all-weather tire that Michelin offers is the Crossclimate +.
Related comparisons you may be also like:
Differences: Michelin vs Nokian Entyre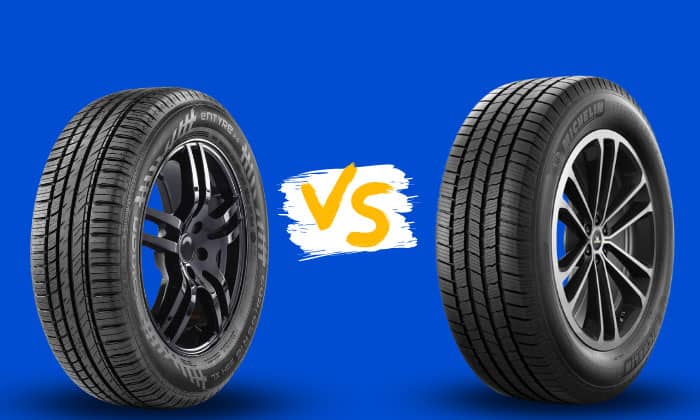 Since Nokian Entyre is a touring all-season tire, we will compare it with Michelin's standard touring all season tires – Michelin Defender 2 and Defender T +H.
Michelin Crossclimate 2 and Michelin Primacy Tour A/S are best compared with another grand touring Nokian tire Encompass AW01.
1. Specifications
Specifications
Nokian Entyre
Nokian

One

Defender 2
Defender T +H
Brand
Nokian
Nokian
Michelin
Michelin
Tire Size Inspected
215 65 R17
215 65 R17
215 65 R17
215 65R17
UTQG
700 AA
720 AA
840 BB
820 AB
Tread Depth
11/32 in.
12/32 in.
10/32 in.
10/32 in.
Speed rating
Up to 118 mph
Up to 118 mph
Up to 130 mph
Up to 130 mph
Load Index
103
99
103
99
Mileage Warranty
75,000
80,000
80,000
80,000
This table shows that the Nokian tires offer competitive mileage warranties. They have better tread depth and ratings in traction and temperature (AA), while the Defender tires have higher treadwear (840 and 820) and speed ratings (130 mph).
Aside from providing top mileage support, the Nokian One has pothole protection technology and offers pothole warranty coverage.
2. Performance
The Nokian Entyre has reliable steering response for quick maneuvers and dependable stability on the highway. It sports good grip and ease in snow handling. However, it falls short on snow braking.
The tire emits loud noise on rough terrains, but it can be confidently driven on wet surfaces and asphalt without posing a distraction.
On the other hand, based on consumer feedback on a tire-selling platform, Michelin's Defender 2 holds the top spot, defeating 16 other all season tires. The Michelin Defender T + H ranked fourth in this category.
Both tires have excellent performance in wet and dry conditions. They emit low noise levels and provide a smooth and comfortable ride.
The Defender 2 can tackle high water levels and can easily recover in slippery conditions, but this ability cannot be observed in deep snow. At most, the tire can handle thin layers of ice.
Similarly, the Defender T + H is dependable in light snow. Its zigzag pattern and sipes are good enough to provide biting edges to pass through snow-covered areas.
When it comes to the Nokian One, this tire starts out with loud, high-frequency noise that becomes less noticeable as time passes. It delivers good handling in dry, rain, and snowy conditions. It has pothole protection, so it can deal with rough roads.
In summary, the two Nokian tires are noisy while the Defender tires have superior low road noise and ride comfort.
Nokian's Entyre performs in snowy conditions better than Defender tires, but its performance in dry and wet conditions is only above average. It's not recommended to drive the Entyre at high speeds, especially while cornering.
Since the Nokian One is an improvement on the Entyre, it delivers comparable all-season performance but not enough to defeat the Defender tires.
3. Cost
Since the Entyre line is now represented by the Nokian One, let's see how its price differs from Michelin Defender tires using tire size 215 65 R17.
| | |
| --- | --- |
| Tires | Price |
| Nokian Tyre One | $149 |
| Michelin Defender 2 | $179 |
| Michelin Defender T + H | $179 |
This comparison shows that the Nokian One is more affordable than the Defender tires.
Pros and Cons
Nokian Entyre
Good fuel economy
Competitive warranty
Cheaper price
Quality performance on dry and wet surfaces
Good fuel economy
Competitive warranty
Cheaper price
Quality performance on dry and wet surfaces
Michelin
Superior all-season performance
Has plenty of options for all-season tires
Longer tread life
Quiet and comfortable drives
Limited snow capability
Expensive
FAQs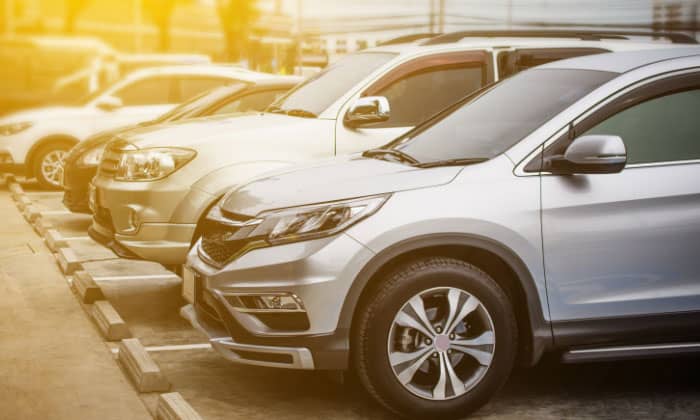 Are Nokian Tires better than Michelin?
Nokian tires are better than Michelin when it comes to winter options. The Finnish tiremaker solidified its reputation for superior wintertime performance with the Hakkapeliitta brand and is the company with the highest number of winter tire patents.
For instance, although the Nokian Hakkapeliitta R3 is two years older than Michelin's X Ice Snow, it outscored the Michelin snow tire by small margins in snow and ice performance.
The X Ice snow has better aquaplaning resistance, but the Nokian tire has stronger performance in wet and dry conditions. Having a lower price tag makes Nokian Hakkapelita R3 a runaway winner.
How long does a Nokian Entyre last?
The projected wear life of the Nokian Entyre is 75,000 miles. Its newest tire model, Nokian Tyre One, offers an 80,000-miles warranty with pothole protection coverage.
What is the difference between all weather vs all season tires?
An all weather tire is developed with flexible rubber compounds that can handle cold temperatures and warmer months. It carries the snowflake symbol to signify winter traction capability.
On the other hand, an all season tire is engineered with harder rubber compounds that are great for dry and wet months. It carries an M+S rating to signify mud and light snow ability. The tread becomes rigid during wintertime, so it is not usable in deep snow.
Conclusion
Now that you learned the features of Nokian Entyre vs Michelin all season tires, you will have more ease in choosing between them.
Picking a Nokian tire for tricky wintry conditions seems to be a practical all-weather solution, but if you live in areas where the warmer months are longer, the all-season performance of Michelin is never disappointing.
Other than this tire matchup, you might want to check in forums how Nokian One vs WRG4 differ in performance or wait for our detailed review.