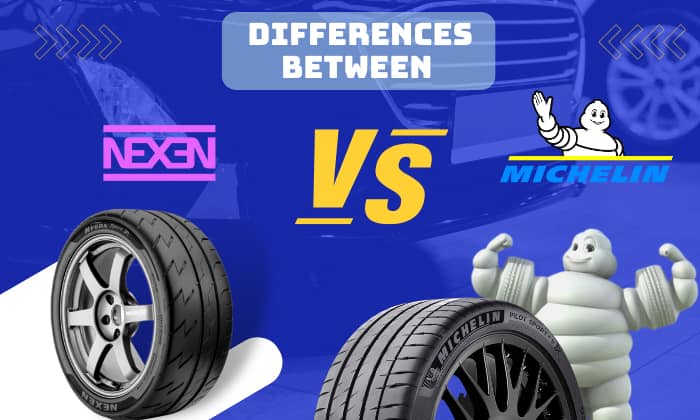 Tires from premium brands like Michelin are great to have. Although they may be costly, they provide promising values, excellent quality, and great warranty on their products.
In this Nexen vs Michelin tires, we will look at the different products that they offer for performance, touring, and light trucks. As a bonus, I will also add some Nexen tire comparisons against other big brands namely Bridgestone, and Pirelli.
Don't expect that Michelin will dominate every category. Nexen tires, with their Aria and Roadian product lines, are gradually catching up in terms of quality without the premium costs.
Nexen and Michelinan Overview of the Two Tire Brands
1. Nexen Tire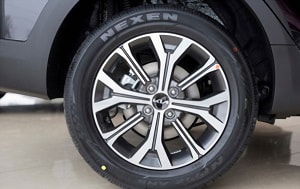 More affordable
Has a good range of light truck tires
Good value for its price
2. Michelin Tire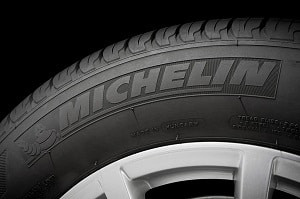 One of the best brands of performance tires
Better touring tires
Better overall quality
Excellent warranty
Among the most expensive brands
What to Know About Nexen
Nexen Tires was founded in 1942 as Heung-A Tire Company in Yangsan, South Korea. They produced their first tires in 1956 and started mass-production of radial tires after the construction of Yangsan Plant in 1984.
The company had a couple of partnerships including technological cooperation with Michelin. It changed its name to Woosung Tire in 1994 after a few years being jointly managed by the Woosung group.
It was in 2000 when they changed the name to Nexen, which came from combining the words "Next" and "Century".
Nexen is now a trusted tire brand in the industry, serving as an OEM supplier to big automakers such as Chrysler, Volkswagen, and Hyundai. It is now one of South Korea's leading tire brands, with annual sales of $2 billion. Many indeed prefer these Nexen tires good quality over the multiple tire brands in the market.
What to Know About Michelin
Michelin is a heavyweight in the tire manufacturing industry. They are arguably the best brand today, providing quality tires for different vehicle types. Most of their products received high ratings from several retail sites like Discount Tire and TireRack.
Michelin started out as a rubber factory and has since become a widely-known name for its innovations that revolutionized the tire industry. One example is the invention of the radial tire, which eventually had a 100% market share in 1968.
The company also developed the infamous Michelin Guide, which aims to help motorists in finding good restaurants. Today, a Michelin star is considered to be the highest recognition a restaurant could receive.
Differences Between Nexen and Michelin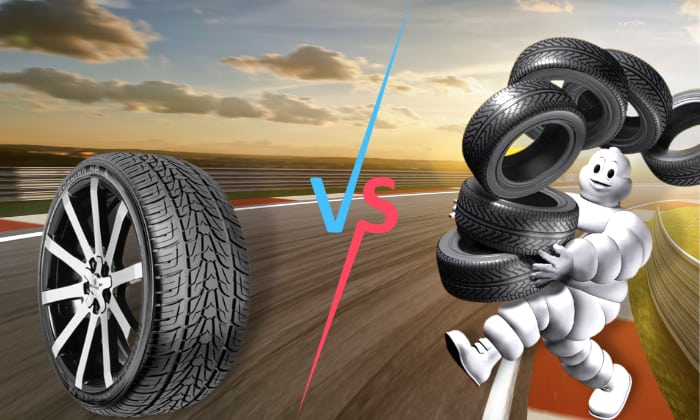 Are Nexen tires good or bad? Let's take a look at how their tires match up against the Michelin's. I will include here comparisons of several tire categories, including the cost and warranty.
1. Performance Tires
Even for other big brands, Michelin will be a tough matchup when it comes to performance tires. Two prime examples are the Pilot Sport 4 and 4S, which are among the top-rated performance tires at TireRack.
However, Nexen also has a good range of performance tires like the N'fera SU1 and N7000 plus. A great head-to-head comparison in this category is the Pilot Sport 4 vs N'fera SU1.
The N'fera SU1 provides great comfort for a performance-focused tire. It also has a low rolling resistance, making it a good option for fuel efficiency. However, the wet and dry traction, braking, and cornering are just average.
The Michelin Pilot Sport 4, on the other hand, is just far ahead in every aspect. It's pretty much everything you want in a performance tire. The only thing to worry about is its low tread life.
It is no surprise that Michelin will win convincingly in this category. Nexen tire problems are sometimes in traction level, which became evident in this comparison with the Pilot Sport.
2. Touring Tires
Michelin has a couple of tire families dedicated to touring, namely the Crossclimate, Premier, Primacy, and Defender. Nexen has fewer options to offer but has some good ones like the Aria AH7.
The Nexen Aria AH7 provides a great balance of performance, comfort, and longevity. These tires have a good grip on dry, wet, and light snow. The treadwear is also impressive and is expected to last up to 80,000 miles.
A Michelin touring tire with similar advantages is the Defender T+H, which is slightly better than the Aria AH7 in every aspect but it comes with a hefty price tag.
The Nexen Aria AH7 fares well against the Defender T+H but overall, the Michelin is the one that offers consistent quality among their touring tires. That said, Michelin wins this category.
3. SUVs, CUVs, and Light Truck Tires
For this category, I will compare the Nexen Roadian AT Pro RA8 and Michelin LTX AT 2. Both are all-terrain tires that are highly rated on several retail sites.
The Roadian AT Pro RA8 is a bit behind regarding on-road performance. However, it has competitive off-road features. It boasts an impressive grip on gravel and mud. The tire is also good in snow as it's labelled with the 3PMSF mark.
The LTX AT 2 has good on- and off-road performance. It provides great comfort and low noise at moderate speed. While decent in light snow, it doesn't have the 3PMSF symbol, so it is not ideal in severe conditions.
Michelin still has better options for light truck tires when it comes to overall performance.
However, you should consider Nexen when it comes to off-roading. Their Roadian line has a good range of all-terrain and mud-terrain tires that won't break the bank.
4. Cost
In this part, we can compare the prices of their tires, including some mentioned above. Here is a price list for some of the most popular products from the two brands.
Nexen
Aria AH7: $93-$145
N'Priz AH5: $73-$130
N'fera RU5: $88-$143
Roadian AT Pro RA8: $108-$274
Roadian MTX: $172-$345
Michelin
Pilot Sport 4: $197-$592
Primacy Tour A/S: $210-$355
Defender T+H: $138-$231
Defender LTX M/S: $151-$371
LTX AT 2: $257-$422
With this, we can see that the prices of Michelin tires are significantly higher than Nexen's. The difference between the starting price of Aria AH7 and Defender T+H is over $40, which is around $160 for a set of tires.
Related: Detailed comparison between Michelin LTXM S2 vs Defender
5. Warranty
In terms of warranty, Nexen isn't inferior despite being the smaller brand. They have treadwear warranties that match up the Michelin's. For example, the Nexen Aria AH7 has 80,000 miles—the same as the Michelin Defender T+H.
Other Nexen tires like the N5000 plus and N'fera RU5 both have 65,000 miles warranty. They also have a free test period of 45 days or 500 miles. It is quite lower than the offer of Michelin which is 60 days, but still shows their confidence in their products.
Frequently Asked Questions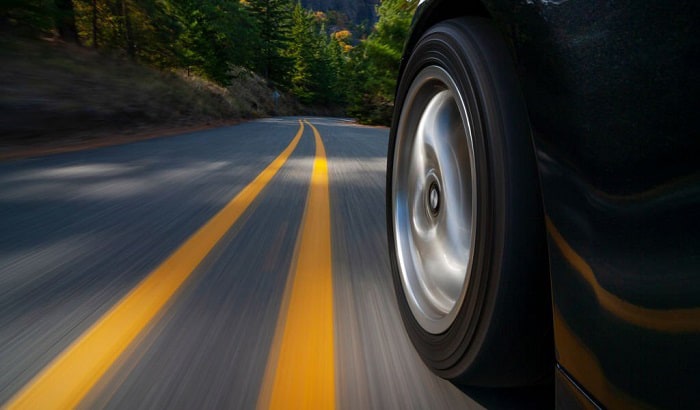 What quality are Nexen tires?
Nexen is a good brand with quality tires for their price. They have a good range of products for each tire category. The N'fera SU1, Aria AH7, and Roadian AT Pro RA8 are some of their high-grade tires which you can get for a significantly lower price than other brands.
Are Nexen tires made by Michelin?
Nexen tires are not made by Michelin. However, they had a partnership for technical cooperation from 1987 to 1991. A potential joint venture was in talks back in 2012 but it did not push through.
Which is better: Nexen vs Bridgestone?
For Nexen tires vs Bridgestone, I will compare their all-terrain tires. The off-road Dueler tires from Bridgestone are well-regarded by the consumers.
The Bridgestone Dueler A/T Revo 3 has many good qualities, such as good handling and decent impact isolation upon bumps. On the off-road, the overall performance of Roadian AT Pro RA8 is closely behind the Dueler tire.
A slight advantage for the Roadian tire on snow as the Dueler tire doesn't have a 3PMSF label. However, the latter is still rated higher overall by consumers than the Roadian AT Pro RA8.
Are Nexen tires made in the USA?
Nexen tires are not made in the USA. However, Nexen has a research and development facility located there. Currently, the company has four operating manufacturing plants, two in Korea, one in China, and one in the Czech Republic.
How many miles do Nexen tires last?
On average, Nexen tires last around 50,000-60,000 miles, depending on the tire design. The Nexen N5000 Plus and N'fera RU5 are both expected to reach 65,000 miles, while the Aria AH7 can go up to 80,000 miles.
How long do Nexen tires last?
When used and cared for properly, these good tires can last up to 8 years.
Is Nexen a premium tire?
Nexen has annual sales of $2 billion. They offer great value with their tires, which are cheaper than most products in the market. Despite their quality, Nexen is still considered a mid-range tire brand.
Nexen vs Pirelli
Pirelli is a brand that is known for providing quality tires that are suitable for high-performing vehicles. Among the popular tire lines of this brand is the P Zero, which is composed of performance-focused tires.
If we are going to compare N'fera SU1 to P Zero 4, it will also be behind in terms of overall performance. The P Zero 4 provides superb dry traction, braking, and cornering. Its only downside is its low tread life which is common for performance tires.
Conclusion
In this Nexen vs Michelin tires comparison, it showed that premium brands like Michelin are convincingly ahead in terms of quality compared to mid-range brands. However, we can't deny that Nexen offers high-grade tires with excellent warranties.
Nexen can be a good choice if you consider buying an all-terrain tire as it has more options compared to Michelin. This way, you will also be able to save some money.