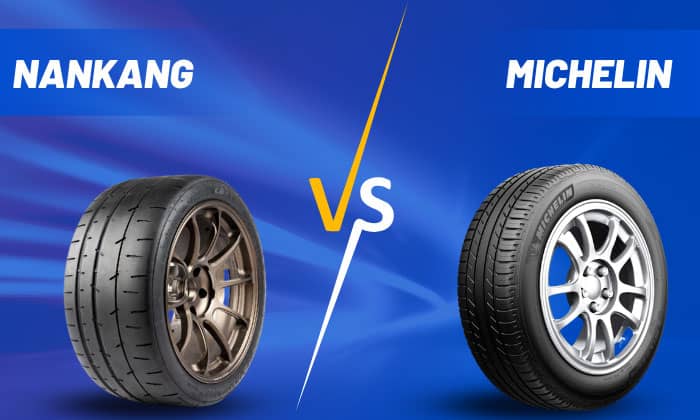 Can a cheaper brand like Nangkang perform better in this Nankang Tires vs Michelin comparison? Well, I'll just have to be straight with you that it can't, despite its high quality and decent performance. However, we're not here to debate that.
We're here to see if premium tires like Michelin are worth it. And if Nankang tires can be an excellent yet affordable alternative. Let's get into it.
As always, before we get into the thick of things, we'll first look at a comparison table and see how these tire manufacturers differ on the surface.
Country of Origin
France
Taiwan
Short description
A leading French tire brand, founded in 1889
Makes reliable yet affordable tires from Taiwan since 1959.
Tires Types Offered

All-season
Summer
Racing
Winter

Tire Compatibility

Passenger cars
Race cars
Minivans
SUV Crossover
4×4
Light trucks
Morcycles
Bicycles
Commercial, Agricultural, Civil, and Military vehicles
Heavy trucks
Trailers
Aircraft
Trains

Passenger cars
Race cars
SUV Crossover
4×4
Light trucks
Buses
Trailers
Motorcycles

Parent
Stand-alone
Tireco, Inc.
Average Mileage
45,000-85,000 miles
40,000 miles- 50,000 miles
Tier and Price Range

Premium (Tier 1)
Expensive

Medium (Tier 2)
Relatively affordable
What Are They?
1. Nankang Tires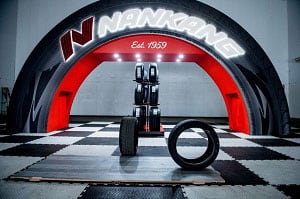 Nankang tires is a mid-tier tire company from Taipei, Taiwan. The brand provides different kinds of tires depending on a customer's needs. From all season tires like the Nankang Tires AS-1 to all terrain tires for outdoor enthusiasts such as the Rollnex AT-5.
Moreover, they also have a Nankang Performance Tires wing for race and sports cars, like the Nankang NS2R and the Nankang AR1. However, users from online communities, such as Reddit, agreed that the AR1 is not for beginners because of its low traction
While it can't compete head-to-head against premium tire titans like Michelin in terms of performance, Nankang has found its niche in the mid-tier tire market.
There are two main facets that Nankang Tires always strive to achieve: handling and durability.
Regarding handling, Nankang designed their tire with responsiveness in mind. The thoughtfully constructed tread patterns and optimized contact patch mean the tire can handle various surfaces at high speed.
For durability, Nankang tires often have reinforced shoulder blocks and triple-ply sidewalls to maintain the tire's structural integrity. As a result, the tires can handle rough terrains without losing shape.
Now let's move on to Michelin.
2. Michelin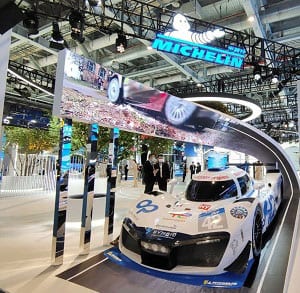 Ever since its foundation in 1889, Michelin has produced some of the best tires on the market. The brand consistently tops review lists with high-end tires, the latest technology, superb tire performance, durability, comfort, and a long warranty.
Their latest innovation is the Michelin CrossClimate2, which has a better overall stopping time on both wet and dry roads. Coming with a 3PMSFH rating, the tire offers luxury performance on heavy snow and ice without issues.
Before the CrossClimate2, all-season tires were usually only able to handle light snow, making it one of the most ingenious tires on the market. CNET has ranked it as the best tire of 2022—a testament to how Michelin values innovation.
With its extensive selection of tires, Michelin has something for everyone. Additionally, they devote hundreds of millions of dollars to research and development to improve their tires.
Related articles: Michelin Crossclimate plus vs Crossclimate 2.
Differences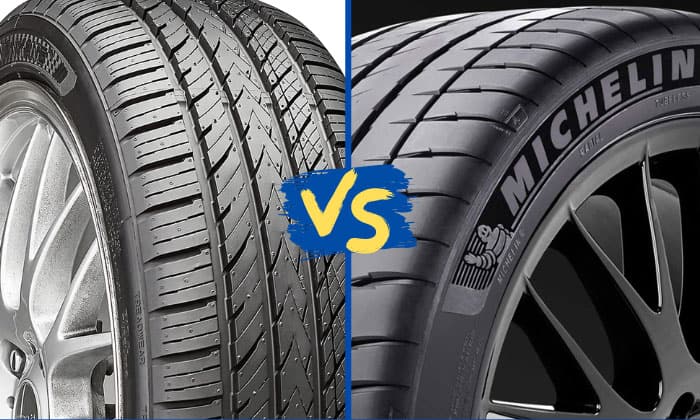 When it comes to differences, it can be hard to pinpoint and compare the good or bad aspects of both in this Michelin vs Nankang Tires brands comparison. So, for this portion, we'll try our best to compare the same types of tires.
1. Stopping Ability and Handling
Stopping ability and handling are among the most crucial aspects of driving. It ensures that your tires can brake at will while maintaining maneuverability, mitigating the chances of accidents, especially on wet slippery roads.
That said, when it comes to this category, we'll compare two summer tires, the Michelin Primacy 4 and the Nankang AS1.
After testing, it was quite a pleasant surprise that the Nankang AS1 was nearly on par with the Michelin Primacy 4 in braking distance. Both tires performed exceptionally well, with the Primacy 4 only stopping slightly 3 meters shorter than the AS1.
However, when it came to handling, the Nankang AS1's maneuverability was a little muddy – its delay time was almost 2 seconds longer than the Michelin Primacy 4.
Unfortunately, this is where the limits of the Nankang AS1 become vividly apparent. The Michelin Primacy 4 blew the Nankang AS1 out of the water with less than 17 meters of stopping distance and 5 seconds of imprecise handling.
While we expected that the Primacy 4 was better, we didn't expect the results to be so one-sided.
2. Life of tire
In terms of lifespan, Michelin far outshines Nankang tires. Whereas products from the French brand can reliably stay in good condition for 45,000-85,000 miles, Nankang's tires can only last for 40,000 miles- 50,000 miles at most.
3. Warranty
Michelin's mileage warranty ranges from 20,000-80,000, depending on what model you have. In addition, the brand also offers 24/7 roadside assistance for 3 years after you purchase their tires.
In contrast, the Nankang tires don't come with a mileage warranty. Instead, they offer 5-year limited warranty from the date of purchase.
4. Tires prices
Regarding price range, Michelin tires will set you back $145 to $875. However, there are some ultra-high-performance tires that may cost even more. For instance, the Michelin XZL for commercial vehicles can come at $3000 or more.
As for Nankang tires, their prices tend to be in the low hundreds, with some costing less than $100, such as the Nankang CW-25 Radial Tire. Overall, tires from this Taiwanese brand never cost more than half a grand.
Pros and Cons
Michelin
Pros
Innovative technologies, such as EverGrip for improved grip
Consistently produces the best tires in the market
Excellent wet and dry performance
Durable tires, being able to last at least 45,000 miles
Extensive mileage-warranties
Wide array of tires
Cons
One of the most expensive tires in the market
Nankang
Pros
Excellent dry performance
Has good mileage for its price
More affordable
Wide array of tires
Cons
Wet performance needs improvement
Low mileage warranties
Frequently Asked Questions (FAQs)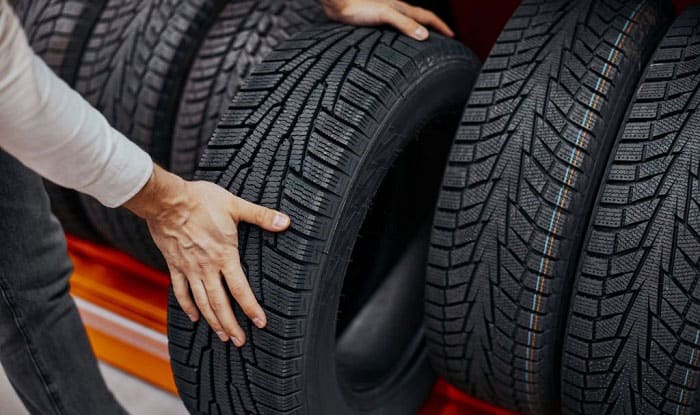 Who are Nankang tires made by?
If you're asking who makes Nankang tires, then they're made by Taiwanese tire company Nankang Tire Co. Ltd. However, when it comes to marketing, they're under Tire Co. Ltd.
Where are Nankang tires made?
Nankang tires are made in the brand's two main manufacturing plants in Taiwan. They also have a plant in Jiangsu, China which started manufacturing back in 2003.
Are Nankang Tires cheap?
The cost difference is apparent when comparing a Nankang Tires price list against more premium brands like Michelin or Bridgestone. However, since Nankang Tires is a mid-tier brand, it'll cost more than low-tier Chinese brands like Goodride or YKS.
Are Nankang tires noisy?
Unfortunately, Nankang tires can be quite noisy, especially when at higher speeds. Once you exceed 70 mph, you'll notice a deep humming sound. Thankfully, the noises aren't as noticeable you're driving below this speed.
Nankang vs Hankook, which is better?
As mid-tier budget brands, both tires are fairly similar in a tire quality comparison. However, Hankook tires are said to have somewhat better grip in wet conditions. On the other hand, Nankang's products are slightly cheaper.
Conclusion
I hope you liked our Nankang Tires vs Michelin comparison. As we've learned, Nankang Tires have proven that their tires aren't pushovers and perform reliably well compared to Michelin.
But Nankang still has a long way to go before it can sit with the big boys in the tire industry. But, for a fraction of the premium price, their tires' performance is more than enough for more budget-oriented drivers.
Until next time!