When it comes to Michelin tires for SUVs, you'll find quite a few models, such as the entire Defender line and the X LT A/S. But among these, only two tires are suitable for light trucks, namely the X LT A/S and LTX M/S.
If you want something that will go on both vehicle types with no issue, comparing the Michelin – X LT A/S vs Defender LTX M/S can streamline the selection process.
Examining these models reveals a lot of similarities. This is why most consumers consider them to be the same tire. The only notable differences are availability and price, as the X LT A/S is only available at clubs like BJ's, Sam's, and Costco, and costs a bit less.
| | | |
| --- | --- | --- |
| Specifications | | |
| Brand | Michelin | Michelin |
| Tire Type | Highway All-season | Highway All-season |
| 3PMSF | No | No |
| Tested Size | 275/55R20 113T | 275/55R20 113T |
| Tread Depth | 12/32" | 12/32" |
| Section Width | 11.2" | 11.2" |
| Diameter | 32.2" | 31.9" |
| Rim Width Range | 7.5"-9.5" | 7.5"-9.5" |
| Max. Inflation Pressure | 44 psi | 44 psi |
| Max. Load | 2535 lbs | 2535 lbs |
| Revs/Mile | 652 | 652 |
| Price | $245.78 | $258.99 |
What to Know About Michelin Defender LTX M/S
The Michelin – Defender LTX M/S is among the highly-rated truck tires from Michelin. According to Consumer Reports All-season Truck tires ranking in 2022, this tire ranked third, just slightly behind Continental's TerrainContact H/T and General's Grabber HTS60.
It is available in T, H, and R speed ratings with over 112,000 km warranty for its T and H versions, and over 80,000 km warranty for the R-speed version.
Read more: Basic information about Michelin defender t+h.
What to Know About Michelin – X LT A/S
The Michelin X LT A/S Costco club exclusive is a light truck tire with a good balance of durability, tread life, and ride comfort. It has a UTQG rating of 800 A A, assuring users of its quality traction and excellent wear.
Its speed ratings and mileage warranties are identical to those of the Defender LTX M/S. Despite their similarities in design, it is the less popular tire of the two with only 17 customer reviews on the Michelin website.
Differences Between X LT A/S and Defender LTX M/S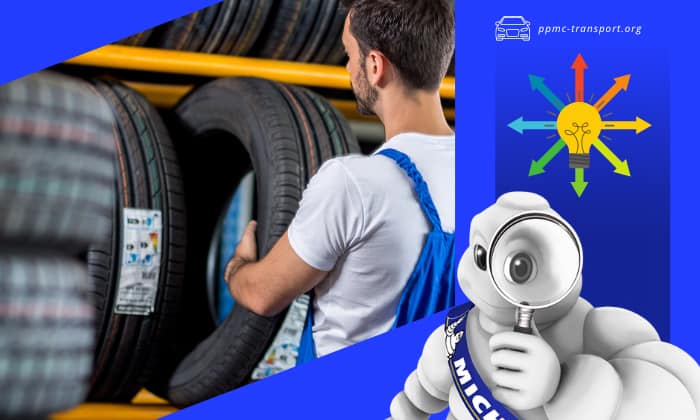 Let's take a closer look at the Michelin X LT A/S vs Defender LTX M/S and see how both perform in different categories like dry, wet, and snow traction, noise level, and fuel economy.
1. Dry Traction
Michelin equipped the Defender LTX M/S with a couple of technologies for on-road performance. The Comfort Control Technology improves its grip on the dry road plus enhances its quietness and comfort as well.
It is Michelin's replacement for the LTX M/S 2, and the brand has included improvements in its tread compound for longer tread life. Other than that, the tread pattern of the Michelin LTX M S2 vs Defender LTX M/S is the same as both have a symmetrical design.
Since the LT A/S and M S2 are alike in this area as well, the A/S could give the same level of dry road traction as the Defender. Looking at the reviews on the Michelin website, it seems like customers don't have any issues with its grip, and it has a good overall rating.
2. Wet Traction
It is important to consider the traction level of your tires in rainy seasons for safer trips. We will see how Michelin prioritizes this category as we look at Michelin Defender LTX M/S vs X LT A/S.
The Defender LTX M/S has a good combination of sipes and grooves to perform well on wet surfaces. Its wet traction and hydroplaning resistance are highly rated on Tire Rack, proving the satisfaction of customers.
The same goes for the X LT A/S. Club-exclusive tires are often a discussion in forums, and a lot of positive feedback from this tire's wet performance has been said. Clearly, either of these Michelin tires won't give you problems in rain.
3. Snow Traction
Both the X LT A/S and Defender LTX M/S are claimed by Michelin to have excellent snow traction. However, that depends on the amount of snow on the road.
Normally, using any of these tires on light snow would be no problem. But when it comes to medium to heavy snow, a much deeper tread is required to provide adequate grip.
A usual choice for snow terrains is 3PMSF-marked tires. If we look at reviews for the Michelin X LT A/S vs Crossclimate 2 in snow, the latter, which has the 3PMSF mark, turns out to have better performance.
4. Noise Level
Highway light truck tires are expected to be quieter compared to off-road tires. Honestly, both the X LT A/S and Defender LTX M/S have features to them produce less noise.
The LTX has four circumferential channels and smaller voids, which aid in noise reduction. The A/S, on the other hand, has a poly cord to make rides quiet.
However, some Reddit and other retail sites report the X LT A/S to be a noisy tire. In comparison, the Defender tire has high consumer ratings for peaceful drives and comfort.
The Defender LTX M/S is declared to have Michelin's Comfort Control Technology, which prevents the vibrations from the tires to be felt, resulting in a quiet ride. If you compare this model of the Defender vs LTX M/S 2, they are similar in this area.
5. Fuel Economy and Rolling Resistance
The Defender LTX M/S and X LT A/S are designed to have improved road contact, which evenly distributes forces onto the tire, reducing rolling resistance and improving tread life.
The Defender is equipped with Michelin's Maxtouch Construction, which is said to save more than 200 liters of fuel in a tire's lifetime. The A/S, meanwhile, doesn't have this attribute.
Michelin Defender LTX M/S
Enhanced longevity
Excellent dry and wet traction
Quiet and comfortable light truck tire
Fuel-efficient
A bit expensive
Snow traction could be better
Read more: Michelin defender t+h vs ltx: Which is better?
Michelin X LT A/S
Long tread life
Excellent dry and wet performance
Costs less
Not ideal on medium to heavy snow
Some negative customer feedback on road noise
6. Cost
Club-exclusive tires usually cost less compared to their regular Michelin tire counterpart. For example, the price of the X LT A/S 275/55R20 113T at Sam's Club is $245.78. The Defender LTX M/S tire of the same size at Tire Rack costs $258.99.
Frequently Asked Questions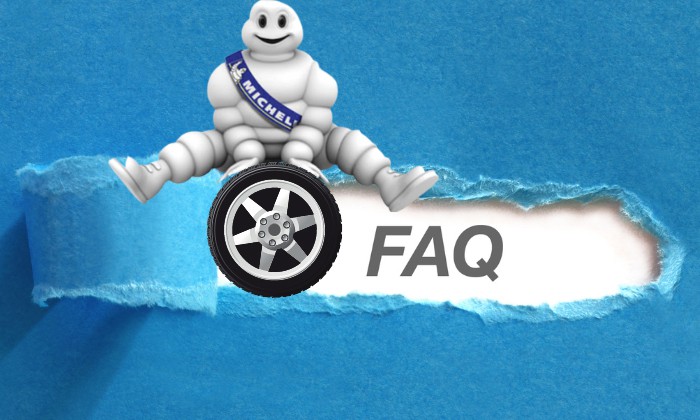 Are Michelin Defenders good for towing?
Michelin recognizes the need for more durable tires as modern light trucks generate more torque than ever before. With its stiff Evertread compound, the Defender LTX M/S is ready for heavy-duty work such as hauling travel trailers.
Are Michelin Defender LTX M/S tires noisy?
The key technology that aids the comfort and quietness of the Defender LTX M/S is the Comfort Control Technology. Its computer-optimized design places the tread blocks accordingly to reduce noise.
Aside from these, it has a couple of circumferential channels and small void areas, reducing road noise. The even wearing of this tire also helps as it allows its uniform shape to be maintained.
Is Michelin XLT the same as LTX A S?
The Michelin XLT A/S Costco club exclusive tire is commonly compared to Defender LTX M/S due to their similarities, and not to the LTX A/S. Features that make the LTX A/S differ from the XLT are steel belts that ensure tire integrity against sharp objects.
Conclusion
There are many factors to consider when buying tires, and it is not bad to examine even the slightest differences between different models before choosing. This comparison of Michelin – X LT A/S vs Defender LTX M/S proved that they are both worthy for your light truck.
Why not try a club-exclusive tire on your next visit to Costco? It would allow you to save money while having the same quality tire. It is not my decision to make, but I hope this article has helped you choose the best option for yourself.