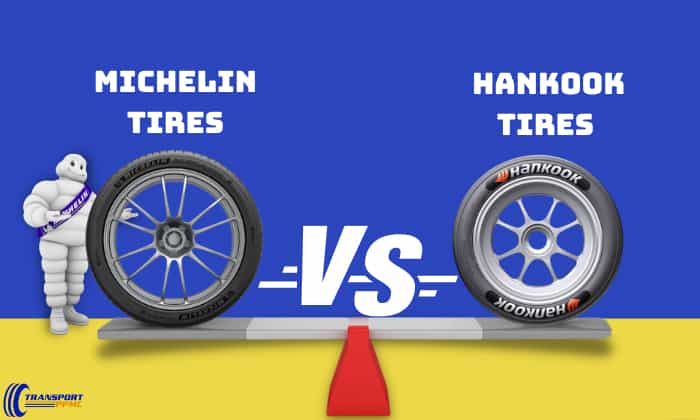 Michelin is the second largest tire manufacturing company in the world, while the Seoul-based South Korean tire company Hankook catches up from the sixth place.
Their 8-year partnership from 2003-2011 may have boosted Hankook tires, so today it is replacing Michelin in some key partnerships like Formula E.
So, Michelin vs Hankook tires, which one is better?
Michelin beats Hankook in various aspects such as range of products, technological innovation, and warranty. Still, Hankook does not lag in earning approval from driving and industry experts, consumers, and motorsports competitions. Besides, Hankook tires are remarkably more affordable than Michelin tires.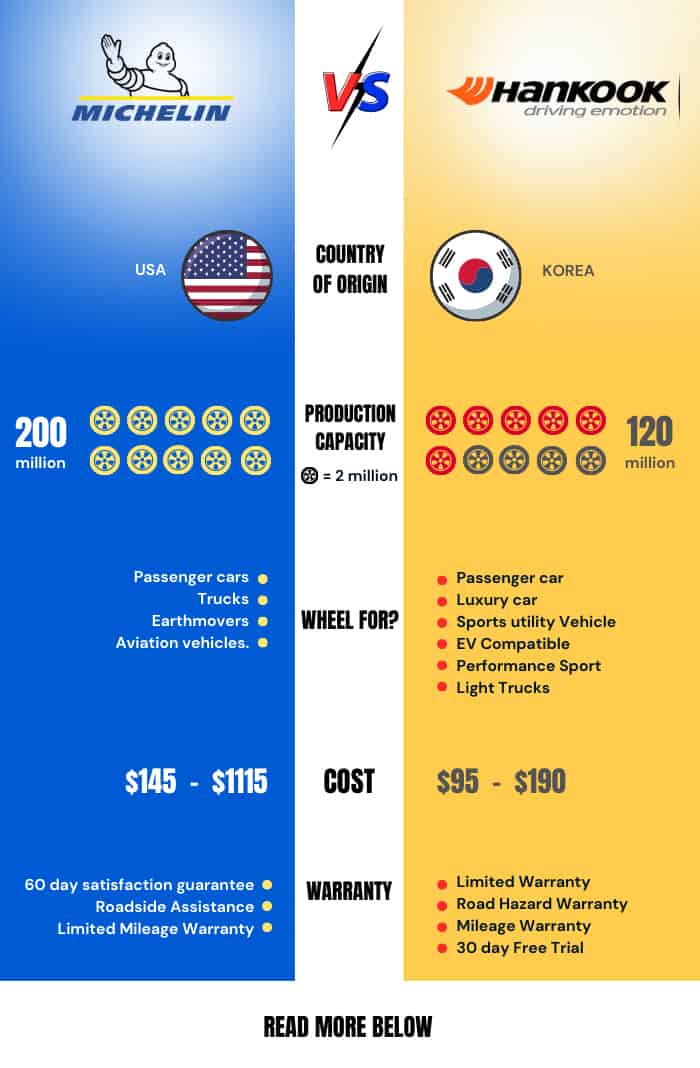 Origin: Hankook vs Michelin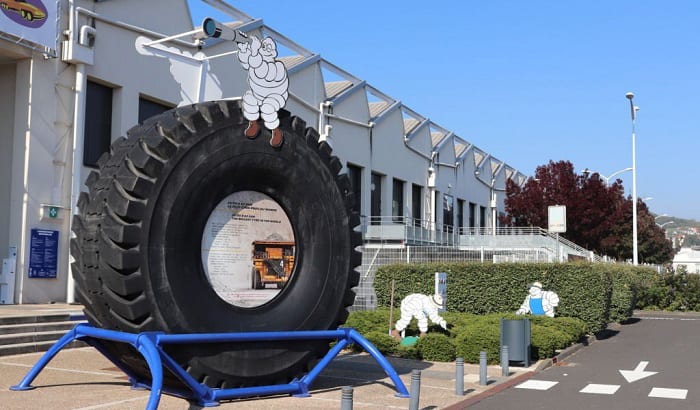 1. Michelin
Michelin was established by the Michelin brothers, Andre and Edouard in 1888. The company initially produced tires for bicycles and horse-drawn carriages.
As for tire development, Michelin was the first tiremaker to launch steel-belted radial tires in 1949. In 1951, Michelin was restructured as a holding company and expanded its interest in other rubber products.
Michelin has a long standing presence in the motorsports industry. Its tires are remarkably well-known in Formula 1, Le Mans, MotoGP and Rally Racing.
2. Hankook
Hankook Tire & Technology was founded by Cho Hong Je in 1941 under the name Chosun Tire Company.
In 1968, it was rechristened as Hankook Tire Manufacturing. Hankook literally means "Korea" in native language. It manufactures a wide range of tires for passenger cars, SUVs, trucks and buses.
The company joined car races like the 24 Hours of Le Mans to establish its presence in motorsports.
In May 2019, the tiremaker changed its name to Hankook Tire & Technology. Now, it also manufactures aluminum wheels and other automotive products.
Differences: Hankook Versus Michelin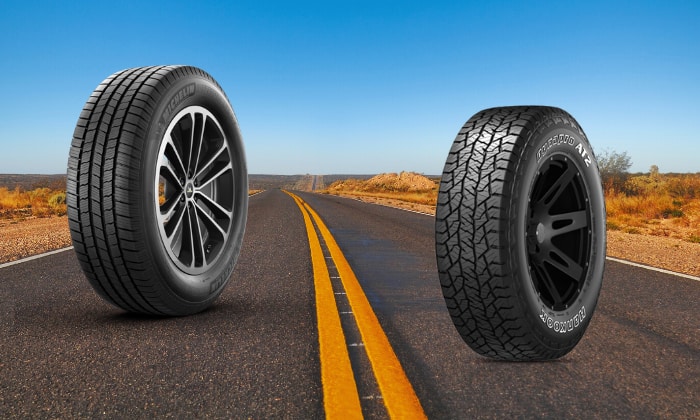 1. Production Capacity
Michelin produces 200 million tires per annum. It has 117 production facilities in 26 countries.
On the contrary, Hankook has a production capacity of 120 million tires yearly and sells them to 160 countries worldwide.
So, where are Hankook tires manufactured? It has eight manufacturing plants: 2 in Korea, 3 in China, one in Hungary, one in Indonesia, and one in the US.
Read also: 13 countries where Michelin tires are made.
2. Products
Michelin has three business segments:
Wheels for passenger cars
Truck wheels
Wheels for earthmovers and aviation vehicles.
The 52 Michelin tires fall into five categories:
Passenger car
Luxury car
Sports utility Vehicle
EV Compatible
Performance Sport
Light Trucks
For Michelin tire comparison, the most-liked features are:
Wet and dry performance
Mileage warranty
Low noise output
As of 2021, Michelin won as the best tire brand in Car Talk's Golden Wrench Awards and aced additional categories:
Michelin Cross Climate 2 – Best all-season tire
Read more: Michelin Crossclimate Plus vs Michelin Defender vs Crossclimate 2
Meanwhile, Hankook's brand portfolio consists of the following:
Dynapro (Sport Utility Vehicles)
Kinergy (Fuel-Efficient)
Winter ( Winter)
Smart (Trucks and Buses)
Ventus (Luxury car)
iON (Electric vehicles or EVs)
Hankook developed iOn with special technologies aimed at electric vehicles. These are:
The Hankook sound absorber is meant to reduce cabin noise.
EV contour technology for a higher load capacity to accommodate EV battery packs and aramid fibers.
3. Cost
In general, if you compare Michelin tires to other tire brands, they are expensive. If you want to know why their tires are so expensive, this guide is made for you.
According to Tirebuyer, the pricepoint of one Michelin tire can be between $145 and $1115. Here are some examples.
| | | |
| --- | --- | --- |
| Michelin Tire Type | Tire Buyer (vary by size) | Description |
| Michelin CrossClimate 2 | $147.99 -$298.99 | Passenger cars |
| Michelin Defender T + H | $92.80- $230.99 | Car and minivans |
| Michelin Defender LTX M/S | $ 145.99- $466.99 | Truck and SUVs |
| Michelin Pilot Sport A/S 3 Plus | $116.60-$357.99 | Luxury Car |
| Michelin Pilot Sport 4S | $181.20- $1114.99 | Sports Car |
Looking at Hankook tires price list on Forbes, the following price range per tire show how affordable Hankook tires are:
| | | | |
| --- | --- | --- | --- |
| Hankook Tire Type | Amazon | Tire rack | Description |
| Kinergy ST | $115.67 | $142.99 | Sedans, crossovers, coupes and minivans |
| DynaPro HP2 | $158.99 | | SUVs |
| Ventus V2 Concept2 | $95.22 | | Passenger cars |
| DynaPro AT2 | $177.15 | | SUVs and light trucks |
| Ventus R-S4 | | $190.41 | Passenger cars |
4. Warranty
Forums like Reddit have threads about tire warranties and how Michelin tire rotation every 6000 miles can help extend tread life.
Interestingly, Michelin provides a compelling warranty:
60 day satisfaction guarantee– tire replacement within 60 days of purchase
Roadside Assistance– provides expert emergency support which includes flat tire change, free towing up to 150 miles, fluid delivery, lockout service and battery jumpstart. This privilege is available 24 hours for 3 years.
Limited Mileage Warranty– warranty depends on tire line but mainly covers passenger and light truck tires
On the other hand, Hankook offers Patron Pledge Plan which consists of the following:
Limited Warranty– warranty is provided for 6 years from date of purchase and 6 years from manufacturing date.
Road Hazard Warranty- free replacement within the year from date of purchase upon reaching tread depth of 2/32 inches or 1.6mm
Mileage Warranty- provides pro-rated warranted miles due to normal wear and tear when buying new tires of the same tire size and type.
30 day Free Trial- if unsatisfied with the new set of Hankook tires, just present the proof of purchase and the tires for replacement
5. Sustainability
To compare Hankook tires to Michelin regarding environmental impact, Michelin has been a market leader in providing sustainable vehicle options for the future.
The giant French tire maker is on its 5th generation of green tire technology. That means Michelin tires can reduce CO2 emissions while improving fuel efficiency.
On the other hand, Hankook produces Kinergy tires out of eco-friendly materials. It received an ISCC Plus certification in 2021. This high recognition was the first in the history of the tire manufacturing industry.
Pros and Cons: Hankook vs Michelin Tires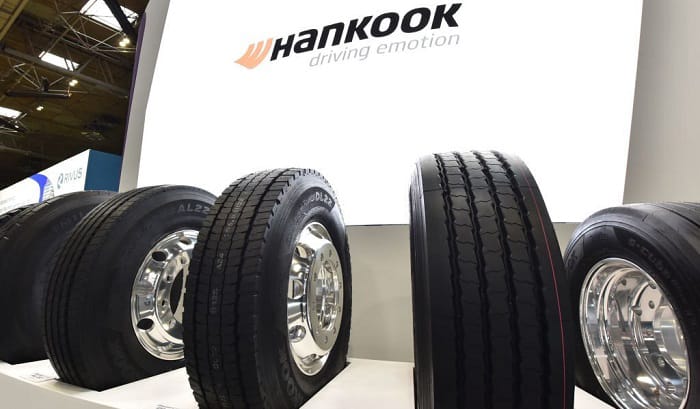 Hankook Kinergy GT vs Michelin Defender
Michelin Defender is an excellent option for daily commuting because it performs relatively high in all aspects.
As for Hankook Kinergy PT, the reviews showed fair driving performance in the city and highway.
In Tirewheelguide, Michelin Defender scored relatively high in all categories. Its lowest rating was on ice traction at 70%, while Hankook Kinergy GT's highest rating of 75 % is for dry traction.
Michelin Defender's advantages include:
90, 000-mile warranty
Versatile ( suitable for light trucks, SUVs, and family cars)
Has a maximum sustainable speed of 118 mph
The downside is that the Michelin Defender costs around $200 while the Hankook Kinergy GT ranges from $100 to 170 on Amazon.
Hankook Ventus Prime 3 vs Michelin primacy 4
Hankook Ventus Prime 3 was higher than Michelin Primacy 4, which placed #89 out of 777 summer tires tested by different organizations.
They were compared in wet and dry handling, wet and dry braking, mileage, noise comfort, aquaplaning resistance, fuel efficiency, price, and overall comfort.
However, Michelin Primacy 4 ranked first in 2022 ADAC SUV Summer Tire, while Hankook Ventus Prime 3 is in eighth place. The Hankook tire showed weakness in wet handling.
Also read: Michelin Primacy vs Defender
Frequently Asked Questions
Does Michelin Make Hankook Tires?
Even though Hankook and Michelin had an eight-year partnership, Hankook tires are made by the South Korean tire firm. The brandhas have been an official tire supplier for most South Korean auto companies and foreign automakers such as Audi, Benz, and BMW.
What Tires Are Better Than Michelin?
Depending on driving needs and budget, other premium tire brands that can be considered aside from Michelin are Bridgestone, Continental, and Goodyear.
Read more: Michelin tires vs Bridgestone tires and Michelin tires vs Goodyear tires.
Is Hankook a Good Tire Brand? Are Hankook Tires Good or Bad?
Hankook Tire has been a trusted brand in South Korea for eight decades. Worldwide, it is considered a more affordable option with a renowned reputation as a tire supplier for BMW, Audi, and Benz. It recently beat Michelin in providing the Formula E Gen3 package.
How Long Do Hankook Tires Last?
Driving habits and road conditions, Hankook tires have a tread warranty ranging from 20,000 miles to 60,000 miles. So, they are rather durable tires with good performance.
Conclusion
The 133-year-old French brand has a variety of things to offer that the 81- year old Asian company cannot match yet. However, that doesn't mean that Hankook tires are inferior to Michelin.
Therefore, asking which is better, Michelin vs Hankook tires, Michelin scored relatively higher on tire variety, warranty, performance, and quality reviews than Hankook tires. Still, there are tire models that make Hankook a promising alternative, like Hankook Ventus Prime 3, because it is way more affordable than Michelin products.