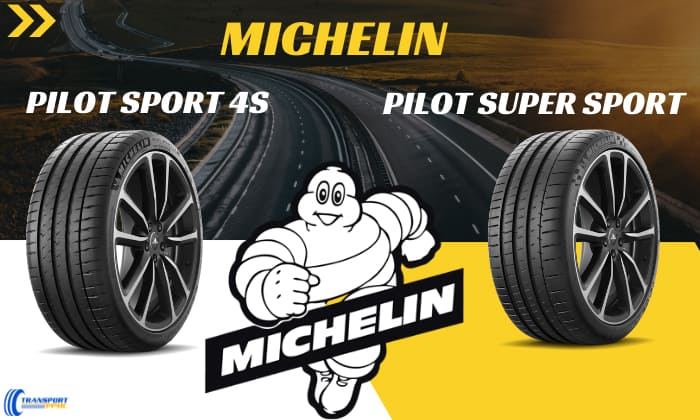 A huge part of Michelin's success can be traced to motorsports. Since 1923, they have more than eight decades of expertise producing performance tires.
Interestingly, Michelin lets ordinary motorists experience this ultimate driving enjoyment and safety through brands like Michelin Pilot Super Sport and Michelin Pilot Sport 4s.
But, which is better, Michelin Pilot Sport 4s vs Pilot Super Sport?
Michelin Pilot Sport 4S (PS4S) succeeded Pilot Super Sport (PSS) in 2017. PSS was the benchmark for ultra-high-performance tires until PS4S was launched as its replacement.
From our experience, Michelin Pilot Sport 4S is unrivaled in wet braking, dry traction, and tread life.
Origin: Pilot Super Sport vs. Pilot Sport 4s
Pilot Super Sport (PSS) was constructed in technical partnership with Porsche, BMW M and Ferrari engineers with the following specifications in mind: enhanced safety and maximum performance whether on track or daily drive.
Michelin followed the safety margins employed in the civil aviation industry and utilized the technology derived from competitions like 24 Hours of Le Mans to achieve this aim.
As a result, PSS dominated the max performance tire category since 2011.
This legacy was carried on in the Pilot line until Michelin Pilot Sport 4S dominated the market in 2017.
PS4S integrated the steering precision and directional stability of Pilot Super Sport and Pilot Sport Cup 2.
At the same time, the summer tire solved the performance expectations on wet and dry roads.
In other words, Pilot Sport 4S was born out of the shortcomings yet the stellar performance of PSS and Cup 2 tires. These products beame the new Michelin super sport tires that surpasses the old models.
Pros and Cons: Pilot Sport 4s vs. Super Sport
Super Sport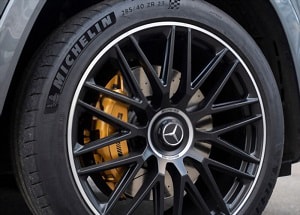 On Discount Tire, PSS's overall rating is 94%. A few consumers deducted star ratings on ride noise, comfort, wet traction, and tread life.
On the Best Tire review, PSS excelled in wet and dry traction, steering with a low noise level, and wear tests.
Pilot Sport 4s
Basically, Pilot Sport 4S is an improvement of PSS tires for everyday use. Its added attraction is the 10-15% longer tread life.
As of 2022, Tyrereviews reported that PS4S is unrivaled in any aspect. It ranked highest in dry grip and lowest on wear at 85%, which is still higher than other brands. If there's one noticeable setback, it is the Pilot Sport line's long-standing problem of slightly slower steering.
On the one hand, the consumer reviews at Discount Tire showed that PS4S is reliable. It has a perfect five-star rating for steering, ride noise, ride comfort, and dry traction.
Such performance is consistent whether they drive a Nissan, Ford, Audi, Dodge, or others.
Deductions are seen on tread life and wet traction with a minimal rating of 3 or 4 stars, but this seemed to have little effect on PS4s ' overall rating of 96%.
Alternatively, PS4S displayed outstanding wet braking performance compared to Bridgestone and Continental counterparts. This result was consistent with other tests using Michelin Pilot Sport 4 BMW.
Cost: PS4S vs. PSS
In general, PSS price ranges from $150-500. It is 10-20% cheaper than PS4S on sizes bigger than a 19-inch diameter. A PS4S tire starts at $ 235.
Similarities and Differences: Michelin Super Sport vs. 4s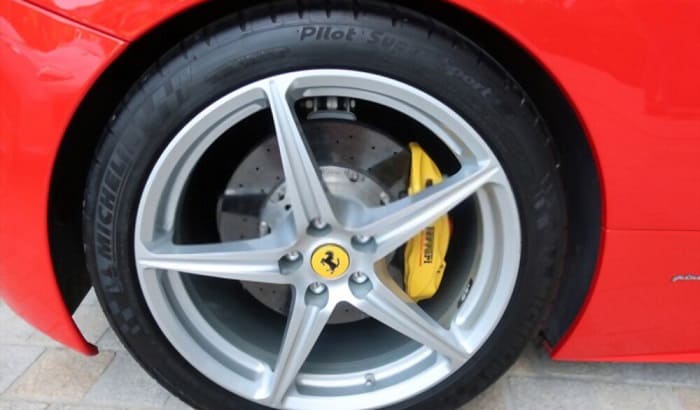 Both tires have a Y speed rating of 186 mph and offer a limited treadwear warranty of 30,000 miles. Here are their differences:
1. PSS Tires
Manufacturing
Michelin Pilot Super Sport was a replacement for Pilot Sport 2. It became the industry standard when it debuted in 2011. It was available in five diameters ( 18-22 inches).
The PSS tires are still available in different sizes. Michelin will continue to support partners with OEM fitments. The French tire maker is currently producing N-rated PS4S tires for new and future Porsche models.
Technology
High-speed stability is brought by Ceinture Twaron's high-density fiber. This feature enables high grip resistance, five times higher than steel with similar weight.
Bi-compound tread- uses two different kinds of elastomer (rubber). One for protection outside the tire against tough cornering while the inside adapts to road irregularity through high grip elastomer.
Variable Contact Patch 2.0 gives tires to have more grip when cornering by placing all of the contact patch on the road.
2. PS4S Tires
Manufacturing
The PS4S tires are produced in manufacturing plants in Greenville, South Carolina and Clermont-Ferrand, France. Its initial production came in 35 sizes . The rim ranges from 225-345mm and 18-20 inches in diameter.
Technology
PS4S is known for utilizing lightweight but high construction elements, including:
Hybrid of Aramid and Nylon belt – strong enough to preserve tire shape during high-speed cornering
Multi-tread compound- The outer portion of the tire is made of dry-focused rubber that deals with dry handling and braking, while the center rib and inside portion were infused with silica to increase wet grip.
Variable Contact Patch 3.0 – Has a wider contact patch with a reactive tread pattern that dissipates heat and distributes pressure evenly on tires.
Velvet sidewall -designed with Premium Touch technology for the tire's enhanced visual appeal
Frequently Asked Questions
Are Michelin Pilot Sport 4S tires worth it?
Michelin Pilot Sport 4S received a 96% overall recommendation rating from consumers on Discount Tire. The reviews revealed the strength of PS4S, which include excellent cornering or steering, ride comfort, superior dry traction, and subdued road noise.
Does Michelin still make Pilot Super Sport?
Michelin still offers Pilot Super Sport (PSS) in different sizes, as seen on its website.
However, note that PSS was primarily built for the supercar Ferrari 599 GTO. Car manufacturers like Porsche, BMW, Audi, and Mercedes Benz partnered with Michelin to use PSS as original equipment for its high-performing models. Therefore, one might think that PSS is still in the market.
On Reddit, users shared that some tire dealers claimed that PSS was discontinued and they were asked to use PS4S, which is actually the successor of PSS.
What does the 4S mean in Michelin Pilot Sport 4S?
Michelin Pilot Sport 4 is exclusively produced for the European market apart from OEM fitments.
Thus, S is a badging scheme added to PS4 to set Michelin Pilot Sport 4S apart from this performance tire. It signifies a higher level of performance than Michelin Pilot Sport 4.
In a nutshell, 4S represents the 4th generation of the Pilot Sport legacy, which includes Pilot Sport, Pilot Sport PS2, and Pilot Super Sport. Therefore, Michelin Pilot Sport 4s is the fitting replacement for all these tires.
What is the difference between Michelin Pilot Sport 4 and 4S?
Michelin Pilot Sport 4 is a premium daily summer tire solely produced for European consumers outside OEM applications. It is less attractive than PS4S because it can't handle the heat on track the way PS4s can manage it with flying colors.
PS4S is more expensive than PS4 because it performs higher on wet and dry surfaces, has better hydroplaning resistance and has a longer tread life.
Related article: Michelin Pilot Sport 4s vs Pirelli P Zero comparison.
What is the difference between Pilot Sport 5 vs. Pilot Super Sport?
Pilot Sport 5 is a replacement for Michelin Pilot Sport 4 (PS4), while Pilot Super Sport replaced Pilot Sport 2. As expected, PS5 continues to score high marks on wet and dry grip and treadwear.
Pilot Sport 5 was designed for smaller wheels initially targeted by PS4. Since PS4 sizes are unavailable in North America, Pilot Sport 5 will support this market.
If PS4S replaced PSS and tests show that Pilot Sport 5 is 1.7 seconds faster than PS4S, then Pilot Sport 5 is another promising breakthrough from Michelin.
Conclusion
Michelin has been providing motorists with endurance racing-inspired tires for almost a century. The French manufacturer has a solid reputation for producing performance tires, so comparing Michelin Pilot Sport 4s vs Pilot Super Sport can truly arouse one's curiosity.
Consumers are surprised that Michelin Pilot Sport 4s is a replacement for Pilot Super Sport. Therefore, its features naturally cover the improvement points of the previous tires in the Pilot Sports line. Notably, consumer feedback concentrates on braking, wet traction, and tread life.
If you would like to know more about Pilot Sport 5, feel free to leave a question or suggestion.