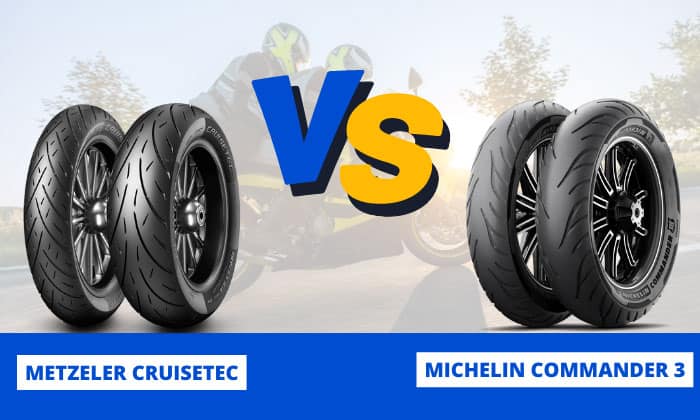 Cruisers have been the go-to for a relaxing motorcycle ride. Armed with large engines for optimal power with a laid-back feel, these vehicles are the pinnacle of comfort, mileage, and performance.
So get an excellent pair of tires to go with them. Let's look at two elite brands and see how they fare against each other in this Metzeler Cruisetec vs Michelin Commander 3 comparison.
But before we get into the thick of it, let's kick things off with this tire specs chart.
| | | |
| --- | --- | --- |
| Tire | Metzeler Cruisetec | Michelin Commander 3 |
| Brand | Metzeler | Michelin |
| Type | Tubeless | Tubeless |
| Sidewall | Blackwall | Blackwall |
| Tested Size | 130/90B16 | 130/90B16 |
| Width | 130 | 130 |
| Diameter | 16 | 16 |
| Aspect Ratio | 90 | 90 |
| Load Index | 73 | 73 |
| Speed Index | H | H |
| Construction | Belted | Belted |
| Price | $203.14 | $252.49 |
What Are They?
1. Metzeler Cruisetec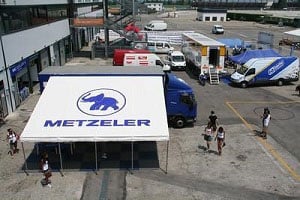 The Metzeler Cruisetec is Metzeler's premier cruising and touring tire with excellent performance across all boards. It's a perfect choice for riders who want a taste of a sport bike in their V-twin motorcycles.
If this sounds familiar, you're probably somewhat aware of the brand's history. The tire is similar to one of Metzeler's go-to all-performance tires, the ME 888, the successor to the widely popular Metzeler ME880.
However, in all honesty, the Cruisetec is a cut above the beloved Metzeler ME 888 in a Cruisetec vs 888 comparison. And that's mainly due to its superior wet performance, primarily attributed to its technologies.
The Cruisetec is equipped with silica compounds, which offer superb chemical grip, coupled with a solid tread pattern and diverging grooves for more even wear and aquaplaning resistance. This instant classic from Metzeler is an absolute force on wet roads.
Moreover, the Metzeler Cruisetec is also great at providing fantastic responsiveness and maneuverability. It does this by maximizing its contact patch on the road through its converging grooves, which allows excellent handling and stability.
Now on to the Michelin Commander 3.
2. Michelin Commander III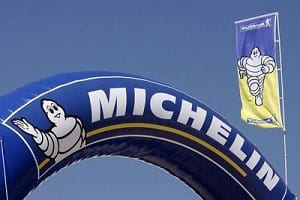 The Michelin Commander III is the latest addition to the V-twin/cruiser tire catalog from Michelin, which also includes the classic Michelin Scorcher, built explicitly for Harley-Davidson motorcycles.
The Commander III also doubles as a touring tire. And that's because it comes in both types—the Michelin Commander 3 Touring and Commander 3 Cruiser.
Usage aside, both tires use silica as their material. The Touring boasts broader groove spacing for improving endurance, while the Cruiser's aggressive tread design emphasizes wet performance.
Overall, the Michelin Commander III is an excellent tire, which is no surprise, since it's based on the renowned Michelin Cruiser II, arguably Michelin's most significant contribution to the Cruiser market in North America, contributing to 85% of its sales in the region.
So, expect state-of-the-art technologies from the famed French brand with this one, as the company made some adjustments and fine-tuning to make it a worthy successor.
For instance, the tire's compound is made from Michelin's proprietary Silica Technology with a higher void ratio than the Commander II for ensuring safe and confident traction on wet roads.
ADT, or Michelin's Amplified Density Technology, is also a feature that the Michelin Commander 3 shares with its predecessor. Using a 90-thread ply rather than the more common 71-thread enables the tire to have a density boost of as high as 25%.
Coupled with Michelin's Aramid Shield technology and a brand-new tire profile, these elements give the tire superior responsiveness, control, and an impeccable contact patch, allowing better longevity and fuel economy.
So, how do both of these tires differ? Let's find out.
Read more: Michelin Commander 3 vs Dunlop American Elite: which is better?
Differences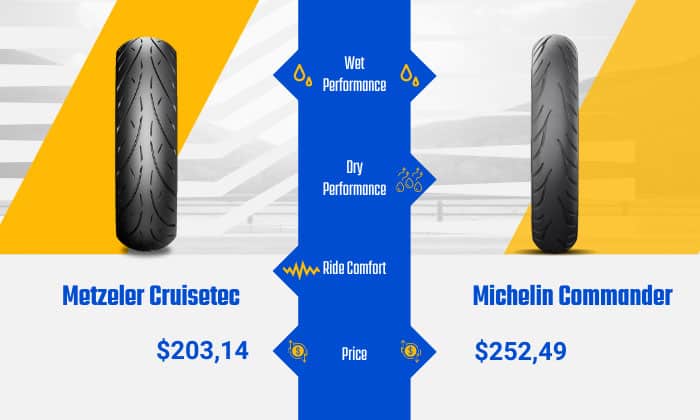 When comparing Metzeler vs Michelin tires, it's always a tough decision as both are consistently at the top of the motorcycle world with more than a century's worth of experience.
However, we'll try our best to see how these tires fare against each other through our tests and long-time user feedback from forums such as Reddit.
1. Wet Performance
For wet performance, the silica compound from both brands allowed the tire to cruise through the rain with no hitches. The traction and braking from both models seem to be neck and neck.
2. Dry Performance
Right off the bat, both tires were excellent on dry tarmac. Michelin's Aramid Shield Technology and advanced tread pattern gave the Commander 3 high marks regarding dry braking and stability. Meanwhile, the Metzeler Cruisetec performed very similarly with its tread pattern.
However, the Michelin Commander 3 was marginally less muddy in steering response and road feedback. However, these minimal Metzeler Cruisetec problems weren't too noticeable, as riding with the Cruisetec still felt very easy.
3. Ride Comfort
Cruisers are built for comfortable and relaxing rides, which their tires should also reflect. And as expected, both tires were smooth as silk, especially on straight stretches of road.
While we never experienced it ourselves, some users reported that the Commander 3 had problems with mitigating humming and vibration, especially when reaching speeds between 55 to 60 miles per hour. The Cruisetec, meanwhile, is said to be very quiet overall.
4. Price
As with all Michelin tires, expect steeper price points, since a 130/90B16 sized Michelin Commander 3 costs $252.49, while the Metzeler Cruisetec is relatively cheaper at $203.14.
Pros and Cons
Metzeler Cruisetec
Excellent dry performance
Quality wet performance
Cheaper
Road feedback is not as good
Michelin Commander III
Excellent dry performance
Excellent wet performance
Some users complained of humming and vibrations
More expensive
FAQs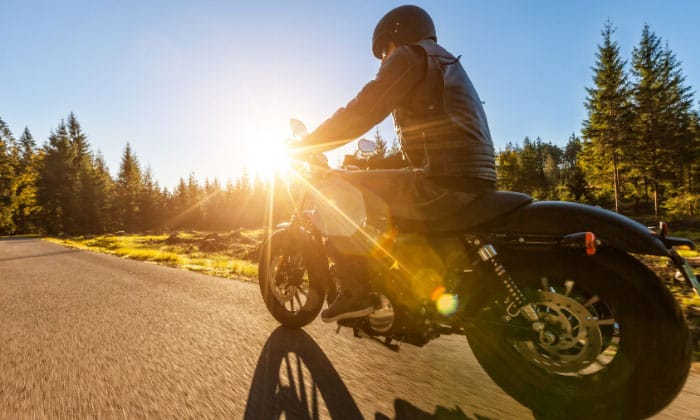 Are Michelin Commander 3 tires good in the rain?
With Michelin's proprietary Silica Technology and void ratio, the Michelin Commander 3 is more than capable of handling wet roads.
How long do Metzeler tires last?
Gauging when tires last can be tough as it relies on many factors. For instance, performance tires would have a shorter lifespan since they're built for grip, not longevity, as opposed to touring tires.
However, since Metzeler tires usually have a 4-year warranty, it's a good reference point for narrowing down a tire's longevity.
What's the difference between Michelin Commander 2 and Commander 3 tires?
The main difference between the Michelin Commander 3 vs 2 is that the Commander 3 is much newer. It offers improved performance, especially in rainy conditions, due to its newer Silica Technology.
Conversely, since the Commander 2 is a little outdated, it's cheaper than the Commander 3. Regardless, it's still a great option for drivers looking for a premium tire on a budget.
Is the Avon Cobra Chrome a good tire?
The Avon Cobra Chrome is the newest iteration of the Avon Cobra. It performs exceptionally well on wet and dry roads, with fantastic comfort and maneuverability. However, the tire tends to have issues with tread wear, so expect lower longevity.
Conclusion
And that concludes our Metzeler Cruisetec vs Michelin Commander 3 comparison. The decision is ultimately up to you to decide. The Michelin Commander is more capable on dry roads, while the Metzeler Cruisetec is much cheaper.
So, if you've got the money and you're looking for the best all-out performance, go for the Commander 3. But, if you're on a budget, the Metzeler Cruisetec is a more than decent alternative.