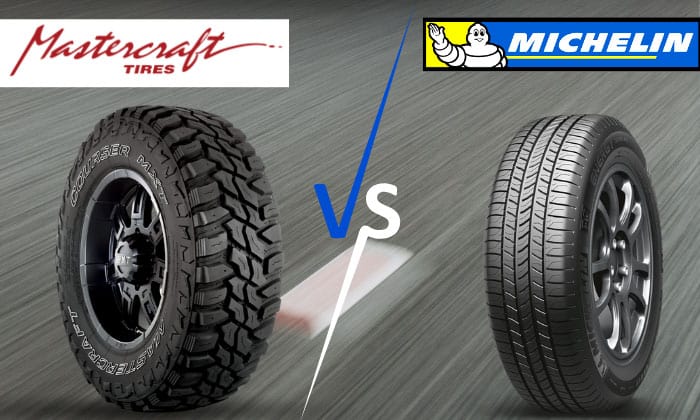 One of the criteria we consider when looking for trustworthy brands is industry experience.
Mastercraft and Michelin are two companies that have been in business for more than a century. That they have lasted this long demonstrates how well they have served their target markets.
When comparing Mastercraft Tires vs Michelin, Michelin produces better designs. Are Mastercraft tires comparable to Michelin, then? Unfortunately, they aren't on the same level.
However, Mastercraft is still a good brand to consider because they have designs that are less expensive but can provide excellent results on the road.
Category
Mastercraft
Michelin
Stopping Ability
Competitive braking
Among the best
Life of Tyre
40,000-80,000 miles
45,000-85,000 miles
Value for Money
Both provide great value
Dry Weather Handling
Highly rated by consumers
Top-level
Wet Weather Handling
Average
Top-level
Mastercraft Tires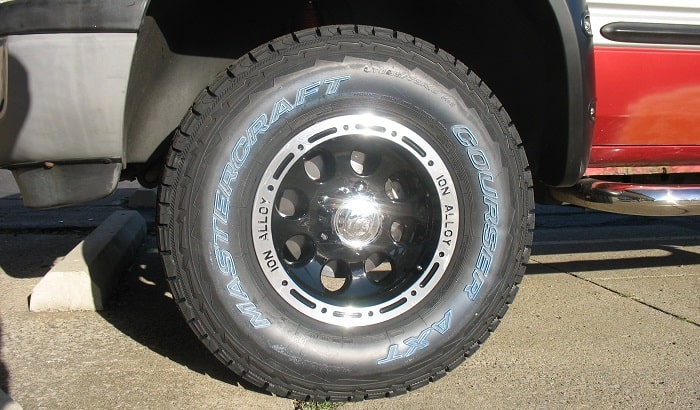 Falls Rubber Co. founded Mastercraft Tires in 1909, but the company merged with Cooper Tire and Rubber Company in 1930. Cooper Tires has since manufactured Mastercraft products, which have greatly contributed to their success over the years.
This also means that Mastercraft and Cooper Tires are made in the same factories. There are plants in Ohio, Mississippi, and Arkansas in the United States. Outside of the United States, Mastercraft tires are produced in the United Kingdom, Mexico, Serbia, and China.
To learn more details about Mastercraft tires manufacture, check it out here!
Michelin Tires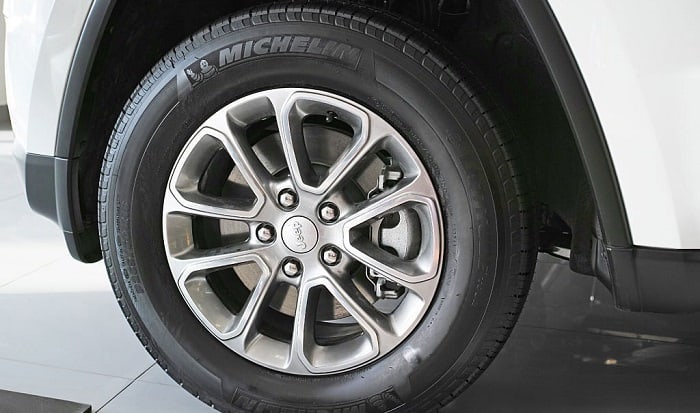 Founded in 1889, Michelin has been a part of numerous innovations in the tire industry. They first made tires for horse-drawn vehicles before moving on to automobile tires.
Among their most notable inventions are the removable pneumatic tire, the run-flat tire, and the radial tire. These innovations propelled them to the world's top tire manufacturers.
As part of the company's expansion, they also acquired brands such as BF Goodrich, Uniroyal, Kleber, and Riken.
Differences Between Mastercraft and Michelin
1. Stopping Ability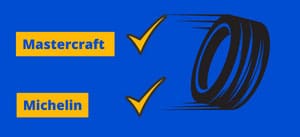 Several factors affect the stopping distance. It includes the vehicle, the components of the tire, and the tread pattern. For example, performance tires that use softer compounds compared to touring tires provide better acceleration and braking.
Pilot Sport 4S topped both the dry and wet braking characteristics in a Tire Rack test between four Michelin tires, with scores of 8.5 and 7.5, respectively. It is succeeded by the Pilot Sport AS 4, Crossclimate 2, and Defender T+H.
With their LTX tire line, Michelin also has an all-terrain tire suitable for light trucks and SUVs, namely the Michelin A/T2. This tire has excellent mud and gravel grip, so you won't have to worry when going off-road.
Mastercraft also has high-performance tires like the Avenger M8 which offer superb handling and responsiveness. For SUVs, you could also try the Mastercraft Quest tire which has an improved grip on mud and snow.
These tires have excellent all-season traction so they could provide the desired stopping distance and ensure a safe ride.
Tire problems with stopping ability are commonly due to tread depth. A good contact of the treads on the road promotes better control. The standard is to change your tires if they only have a remaining tread depth of 2/32 of an inch.
2. Life of Tyre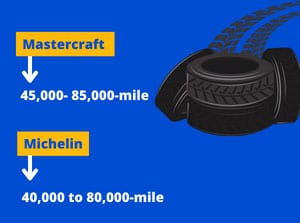 On average, tires could last 3-5 years or about 45,000-75,000 miles. The life of tires could also be influenced by several factors such as weather conditions, driving style, and road conditions. However, some tires are intended to last for a longer period than others.
On average, Michelin tires could last between 45,000- 85,000 Some of their long-lasting tires can be found in their Defender tire line. For example, the Defender T+H is expected to last up to 90,000 miles based on Consumer Reports testing.
The life span of Mastercraft tires is impressive as well. The company shows confidence in its tires as they provide a 40,000 to 80,000-mile warranty which is a lot better than other budget brands.
3. Value for Money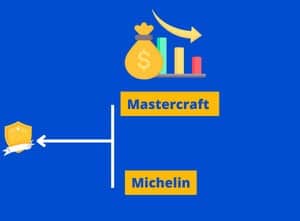 When it comes to value for money, I could say that both of these brands will not disappoint.
Are Mastercraft tires any good? Although you can't expect these tires to be top-level, their designs could give the results that you need so they are still a good bang for your buck.
The acquisition of Cooper Tires by Goodyear in 2021 also aided Mastercraft Tires in expanding its reach, making the brand more popular. When it comes to tire ratings, Michelin vs Goodyear is on par because both of their designs are highly recommended by the majority of customers.
Michelin may be on the expensive side of the price spectrum, but it comes with the best of the best products on the market. The safe and luxurious ride provided by these tires will make you feel like every penny was well spent.
4. Dry Weather Handling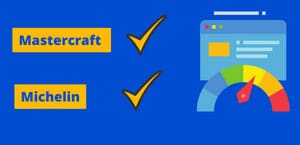 Most people think that when you buy cheap tires, you would not get many performance features. That may be true for some brands, but this is not the case for Mastercraft Tires.
Mastercraft tire ratings in SimpleTire are impressive, with none of their tires in the platform rated less than 4 stars. Some of their highest-rated tires in terms of dry performance are the Mastercraft Courser MXT and Courser AXT2.
Consumer ratings for Michelin tires are also the same. For a heavyweight brand, dry weather handling is never a problem. They have multiple models in Tire Rack having excellent ratings regarding steering response and traction on dry roads like the Michelin Crossclimate 2 and Primacy Tour A/S.
5. Wet Weather Handling
Are Mastercraft good tires in the rain? Well, they might not be as good as the Michelins, but they could give the right performance that you need.
A good option for their all-season touring tires would be the Mastercraft Strategy. Equipping your vehicle with strategy tires will make your ride comfortable even on wet surfaces. It effectively evacuates water with its four circumferential grooves.
On the other hand, Michelin provides a handful of options that give excellent handling on wet roads. If you're looking for well-performing all-season tires, you can check the Defender tires which are also comfortable and long-lasting.
BF Goodrich, Michelin's subsidiary, also offers excellent all-season tires such as the BFGoodrich Advantage Control which features active sipe technology allowing better performance in the wet.
Mastercraft
Long tread life
Excellent wet and dry handling
Affordable
Century-long experience
Overall performance is average
Michelin
Top-level performance
Boasts tire durability and longevity
Wide selection of designs
Among the oldest brands in the market
Frequently Asked Questions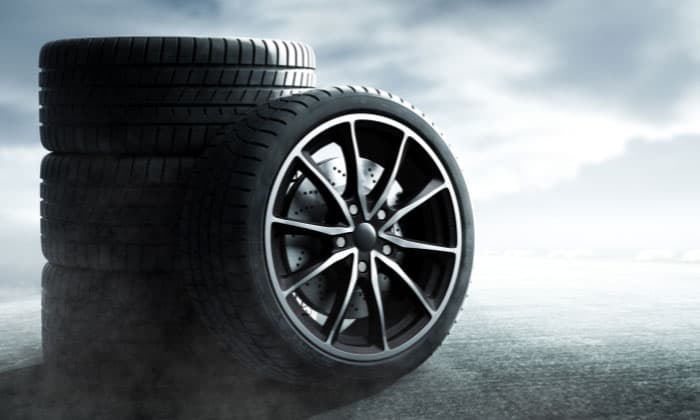 Who is the manufacturer of Mastercraft Tires?
Mastercraft tires are manufactured by Cooper Tires and Rubber Co. Aside from Mastercraft, Cooper is also responsible for producing their other subsidiary brands including Avon, Dean, Roadmaster, etc.
Are Mastercraft cheap tires?
Mastercraft aims to provide a good balance of affordability and quality. The price of their products ranges from $70-$120, which is a lot cheaper compared to most brands.
Despite being cheap, their designs perform a lot better than other budget tire brands, which is why they are preferred by many consumers.
Are Mastercraft tires noisy?
Mastercraft tires don't produce noise that would be distracting when you are on the road. They have a lot of designs that boast quietness and comfort like the Mastercraft Courser HTR and Mastercraft LSR.
At SimpleTire, the Noise level of the Mastercraft Courser tire is rated with 3.9 stars while the LSR is rated with 4.1 which are pretty good scores for a budget brand.
Conclusion
This Mastercraft Tires vs Michelin review has revealed several advantages of using them. If you simply need tires that would get the job done, Mastercraft would be a great choice. If you want tires that will top the charts in every category, then consider buying Michelin.