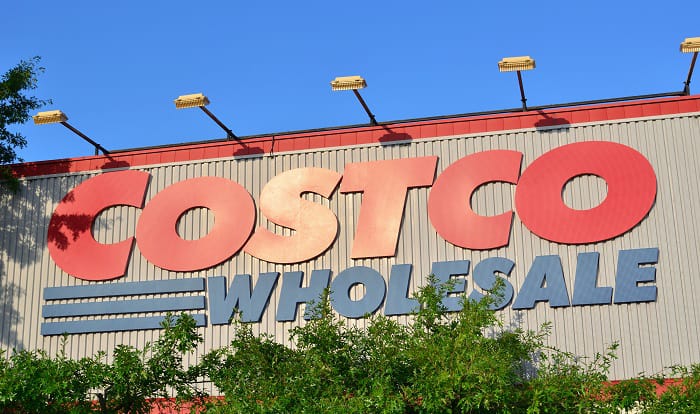 A standard Costco membership of $60 annually enables one to enjoy a great deal of savings on grocery items, clothes, and other household goods by buying them in bulk.
When Costco expanded its merchandise and services, many members waited for expensive needs, including premium tires such as Michelin, to go on sale.
But how often does Costco have Michelin tires on sale? Michelin tires go on sale at Costco about 2-3 times a year.
Buying tires at Costco offers advantages such as decent pricing, an attractive installation package, convenient tire appointments, and a strong warranty.

When Are Michelin Tires on Sale at Costco?
Costco organizes tire sales at least four times a year, and Michelin tires seem to offer discounts about 2-3 times a year.
Typically, one of them falls on Black Friday. There are different Costco deals on tires at different times of the year, but the Black Friday sale is something one shouldn't miss. That's probably the best time to buy tires at Costco.
This year, Hip2save reported that the latest Michelin Costco sale is happening on September 26.
For a set of four Costco black Friday Michelin tires, members get a $70 discount and another $80 off in installation.
This $150 Costco Michelin tires discount is only available when you purchase Michelin tires on the Costco website.
How to Buy Michelin Tires at Costco.com
Go to Costco.com.
Search for your tire by entering your vehicle license plate or tire size.
Select the tire based on your driving needs.
Choose the tire details and services carefully. Read the specifications and warranty information.
Go to Costcotireappointments.com to schedule your installation appointment at your selected Costco Tire Center.
Tires will be delivered to your chosen Costco Tire center free of charge.
What Tire Brands Does Costco Carry?
Costco sells tire brands such as Bridgestone, Firestone, Michelin, and BFGoodrich. Mostly, Costco tire promotions focus on one tire brand for a month.
Advantages of Buying Michelin Tires at Costco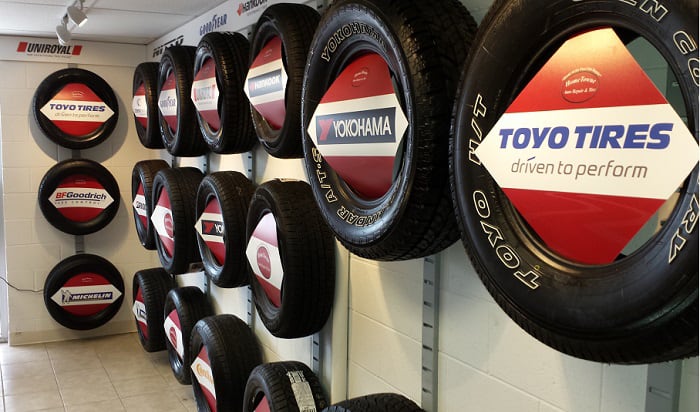 1. Pricing
In general, Michelin tires prices at Costco are relatively higher than at other dealers such as Walmart, Sam's Club, Discount Tire, and Big O Tire. Depending on the tire model, tire buyers may save more in one store than in the other.
Some find the silver lining in using their membership benefits or rewards. For example, the Michelin Defender LTX tire costs around $187 each at Costco, while the tire price is around $204 each at Walmart.
Through Costco coupons, the price for Michelin tires was even more affordable, with 4 tires amounting to $818 compared to Walmart's $876 after getting a discount on the installation. That $58 difference says a lot for Costco.
On the other hand, Sam's Club's installation fee is $20 per tire, while Costco charges $18.99 per tire.
Factor in the cost of the full set of tires and a combination of other tire deals. One may find Costco better than Sam's Club and vice versa.
You can bring home your old tires or keep them at Costco by paying a penny for the disposal fee.
Overall, Costco may not be the cheapest place to buy top-quality tires, but the Costco tires deals such as the "1 cent installation promo" often attract more savings. Most of the time, the Costco tire warranty is the dealbreaker.
2. Convenience
Regardless of how often Costco has Michelin tires on sale; tire buyers can shop for their new tires anytime they want through the Costco website and have them delivered to their nearest Costco store. Delivery takes about 5-10 business days.
As soon as you receive a delivery notification via phone or email, you can schedule the installation at Costcotireappointments.com. You have 14 days for the installation.
Costco Tire Center's business hours on weekends depend on Costco store location, but generally, they are open from 10 am to 8:30 pm on weekdays.
3. Attractive Tire Installation Package
Costco Tire Center takes care of the installation for $18.99 per tire. This service includes installing new rubber valve stems and inflating your tires with nitrogen.
Costco uses nitrogen instead of compressed air to retain the correct tire pressure under changing weather (cold to hot). Since there is less moisture on your tires, there is less corrosion on the wheels. As a result, nitrogen-inflated tires have longer service life and better fuel economy.
The installation package includes lifetime maintenance services. This offer depends on the lifespan of the tires bought. Costco members may submit their auto for inflation pressure checks, tire balancing, tire rotation, and even flat repairs.
Whether you buy your tires online or at your local Costco store, these privileges are available. Online retail pricing includes shipping and handling costs, so you won't worry about hidden charges.
4. Warranty
When you buy any passenger, performance, or light truck tires at Costco, they are covered by a 5-year road hazard warranty. This means that Costco offers tire repair or replacement within the warranty.
Read more: Michelin mile warranty and how does it work?
Are Costco Tire Sales Worth It?
Costco tire sales are priced slightly higher than other tire dealers. Still, it offers superior quality deals such as an installation package with life maintenance services and a five-year road hazard warranty. It is a huge bonus that one can schedule an installation appointment at the tire buyer's convenience.
Does Costco Install Tires Bought From Other Stores?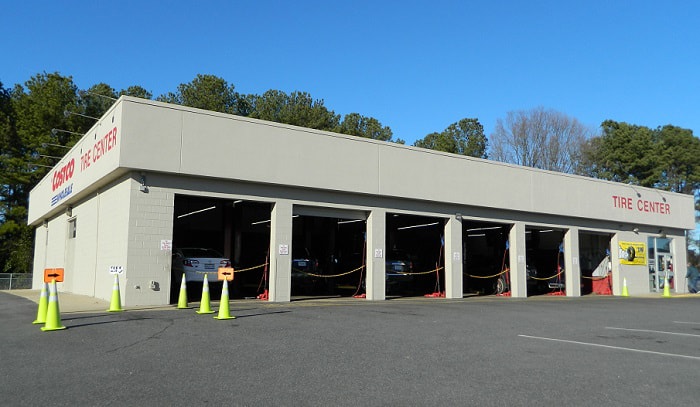 Costco installs tires that are bought from their store only. That means only Costco members can avail their tire services.
Does Costco Fill Tires With Nitrogen?
Costco uses nitrogen as tire filling because it is believed to be effective in extending the service life of tires and wheels and improving the vehicle's gas mileage. The use of nitrogen as tire filling has been around for years in racing, NASA, and airline companies. This service is free of charge when you buy tires at Costco.
Conclusion
Costco tire sales happen at least four times a year.
There are no definitive dates on how often does Costco have Michelin tires on sale but out of the 2-3 occasions in a year, one shopping season that most members should not miss is the Black Friday sale.
This year, they can enjoy the Michelin tires discount when they buy the tires online.
Costco offers several advantages when you buy tires on its website. They offer handsome savings through coupons and promos, an enticing installation package, easy tire appointments, and a strong warranty.