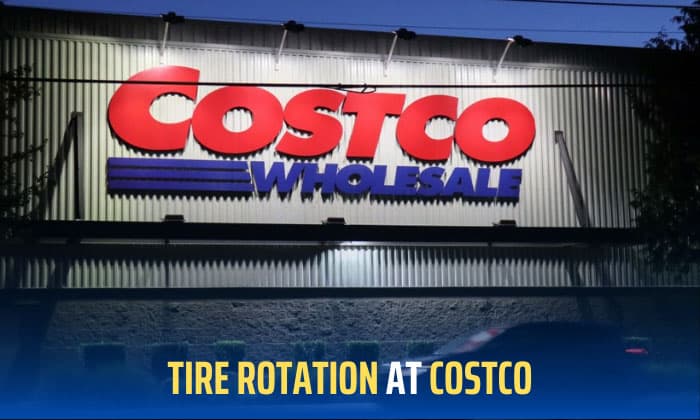 It's time to do tire rotations, but you don't know where? Perhaps, you'd like to go to a retailer like Costco and do your shopping there at the same time. But first, it's vital to know how much is a tire rotation at Costco.
For your information, you'll need to pay around $18-$21 for the service, which includes nitrogen inflation and balancing for your wheels. Read on for more details.

Does Costco Do Free Tire Rotation?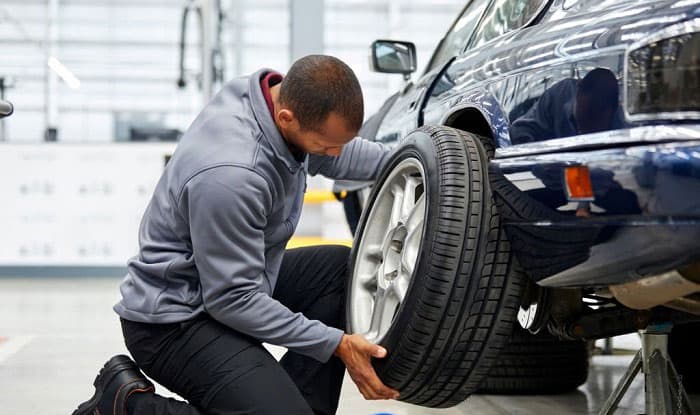 Well, no and yes. Costco only offers tire rotations exclusively for its members. If you have a membership card and also bought your tires from this retailer, you'll enjoy the perk of getting free tire repositioning for your vehicle.
Not only that, you'd get these great benefits from Costco tire center services:
Lifetime inflation and pressure assessments at no cost
Lifetime tire balancing for free
Repair flat tires for free
Nitrogen conversion
If you purchased your tires somewhere else, you'd have to pay the $18-$27 bill. Below is a summary of Costco tire rotation cost.
Rotation, nitrogen inflation, and balancing – $21.99
All of the above plus TPMS reset – $25.99
Flat repair – $10.99
Nitrogen conversion – $11.99
As you can see, the Costco tire balance cost seems to be available as a package deal only.
What Costco Tire Centers Don't Do?
In addition to the above facts, you should know there are limits on the tire rotation Costco offers.
These limits includes:
Not fitting in tires for golf carts, ATVs, and UTVs that will be used in an urban setting.
Not installing trailer tires if the customer doesn't present manufacturer information on wheel torque.
Only installing tires bought from a Costco store or website.
What is Costco's Tire Replacement Location Policy?
For safety reasons, which most major tire factories usually impose—Costco's tire replacement policy dictates that the vehicle's rear axle will take priority when wheels are installed.
For example, if you're setting up a new tire, that tire would always replace one on the vehicle's rear axle. If you bought two, those tires would replace all the rear tires.
This ensures that your car maintains stability. Worn-out tires that have lost tread but sit in the back of your vehicle might be a safety hazard.
How to Schedule a Tire Rotation at Costco?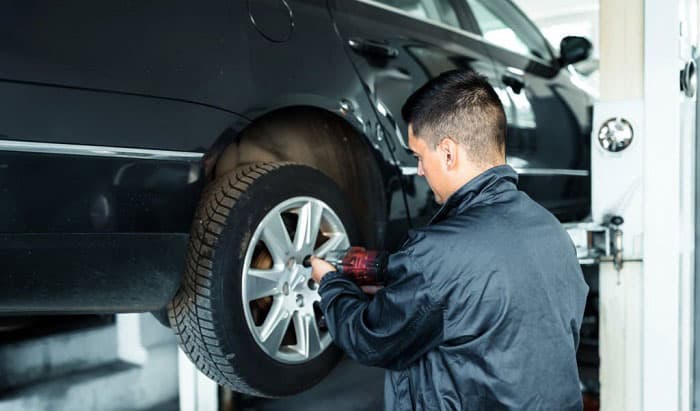 Scheduling a Costco tire rotation appointment is as easy as 1 2 3, and you can do it in the comfort of your home. Just visit their website, and follow these steps:
Register an account with their website with complete and correct contact information. If you have an existing account, you only need to sign in.
Select your vehicle type, the service that you'll need – in this case, "tire rotation," and the Costco location where you want to get it done.
Next, select the time and date for the appointment.
Provide your contact information; if you want, you can opt to be messaged through your phone for reminders and updates.
Click "Finalize Appointment," and you're all set. An email will be sent your way as a confirmation of your appointment.
How Much Does A Tire Rotation Cost In General?
Tire rotation services cost between $24 and $50 in auto shops. You can even be charged more than $120 at some businesses, especially if there's damage to the tires and they need a more thorough inspection.
So typically, the price is based on the value of the extra services you get, such as wheel alignments, air pressure checks, and flat repairs.
What are Tire Rotations?
Tire rotations mean that you'll change the positions of all your tires, ensuring that all wheels wear out more evenly.
Doing this is also a good opportunity to inspect your tire's pressure, tread depth, and the overall condition of various parts, such as the axle and the drivetrain.
Tire rotations are essential to car maintenance and safety. These components handle the whole weight of your vehicle—so you must inspect them every once in a while.
What Happens If I Don't Rotate My Tire?
If properly cared for and protected from hazards like sharp objects and rough terrain, tires typically last 60,000 miles before needing to be replaced.
Without doing tire rotations as part of routine maintenance, your wheels may need replacing after 50,000 miles due to unequal wear and tear.
Tire degradation might potentially put drivers in danger. The lack of traction may considerably influence your handling, especially on wet surfaces. Drive cautiously, and don't forget to rotate your tires.
How Much Do Tires Cost at Costco?
If, for some reason, you decide to buy newer tires, you'll want an estimate on their price. In general, it depends on the ones you're buying. Top brands such as Michelin, Bridgestone, or Goodyear tires can be very expensive.
To be honest, Costco tires aren't the cheapest out there and may still cost about the same as other tire providers. On average, buying four wheels here will set you back $166. So, why go to Costco?
For starters, Costco offers exclusive discounts for its members. Tire costs can sometimes dip down by $70-$80 for all four tires, which is an excellent bargain.
Conclusion
Tire rotations can sometimes be a hassle, but it's part of ensuring your car performs well and drives safely. Moreover, regularly rotated wheels wear down more slowly, saving you money in the long run from buying newer parts.
We hope that you learned not just how much is a tire rotation at Costco, but also the services that Costco offers, the basics of tire rotations, and why your car needs them.