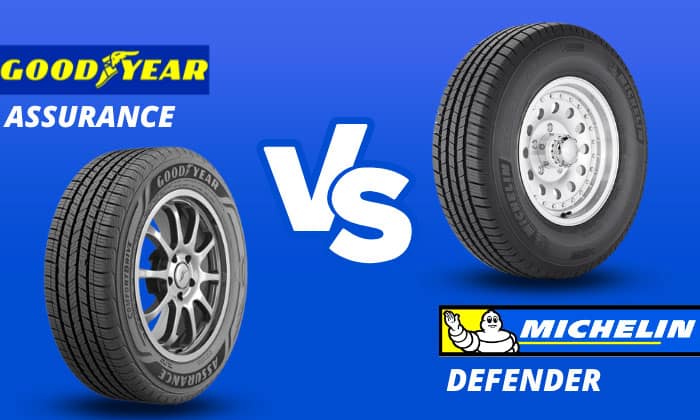 Goodyear and Michelin are both at the forefront of design innovations and technology. These two brands got you covered, whether you need a summer tire, a tire to get you through extremely cold weather, or a dependable all-season option.
In this guide, I will discuss the major differences between Goodyear Assurance vs Michelin Defender. Generally, Assurance tires are a bit better in terms of wet and snow performance. On the other hand, Defender tires provide more durability and better tread wear, so they could give you more mileage than their competitor.
Category
On-road
Has a wide selection of high-level traction tires.
Excellent traction but has fewer options.
Off-road
Not recommended for off-roading.
Has tougher tires like the Defender LTX M/S, which could handle off-roading better.
Treadwear
Michelin wins
Snow and Ice
Has a tire that is great in snow with the Assurance Weatherready.
Has some difficulties during the winter season.
Comfort
Equal
Price
Slightly cheaper
Expensive
What to Know About Goodyear Assurance?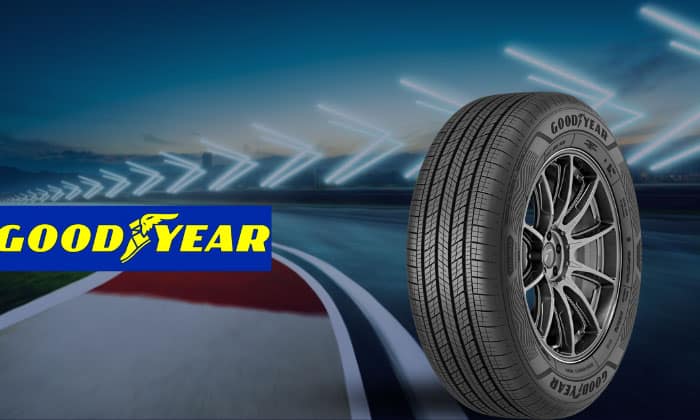 Goodyear Assurance has an extensive selection of tires, catering to different vehicle types such as passenger cars, minivans, and light trucks.
This tire line also features a couple of technologies for improved traction, hydroplaning resistance, and comfort and quietness on the road. These include their Unique Polymer tread design, Dual Aquachannel grooves, and ComfortFlex Technology.
Assurance tires consist mainly of standard and grand touring all-season models. This is why these tires are common options for drivers who want a good balance of grip, comfort, durability, and treadwear.
What to Know About Michelin Defender?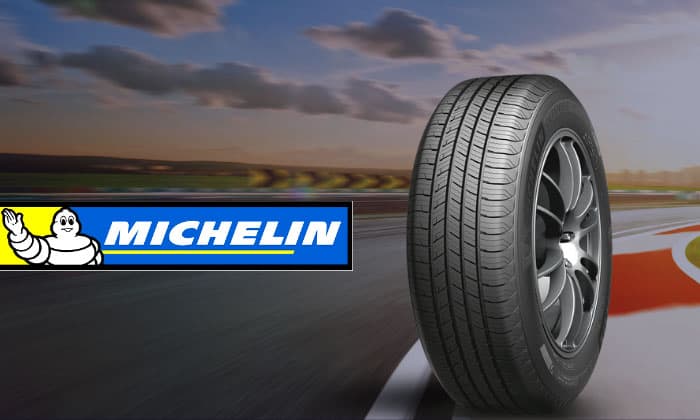 Defender tires are known to have generous tread life warranties, with the Defender T+H and Defender 2 each having an 80,000-mile warranty.
Michelin Defender tires are popular for their longevity because they were designed to wear out evenly, extending tire life. Michelin also incorporated energy-saving technologies into their products, such as the Michelin Defender Green X, which reduces rolling resistance.
The Defender tire line is composed of standard touring all-season tires with the Defender 2 and Defender T+H, and a highway all-season tire with the Defender LTX M/S. The latter is the light truck model of the line and is available in sizes with higher load capacity.
Pros and Cons/Differences Between Goodyear Assurance and Michelin Defender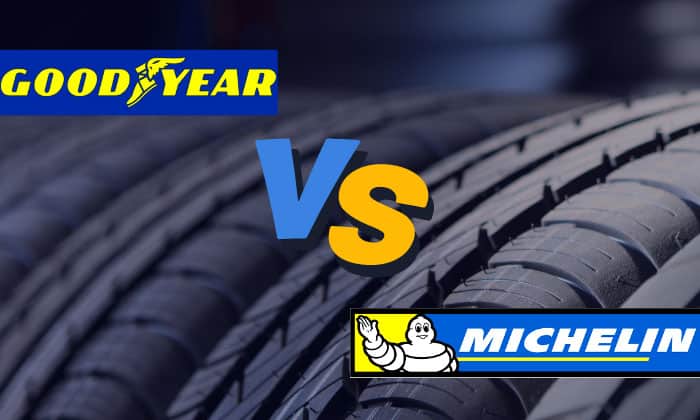 To arrive at a better decision, let us consider different aspects in comparing these two tire lines. It would be helpful to see Goodyear vs Michelin tires go head-to-head in categories such as on-road and off-road performance, treadwear, snow traction, and comfort.
Goodyear Assurance has a couple of designs that put on-road performance as a top priority. These include grand touring tires like the Assurance Comfortdrive and Assurance Weatherready.
Michelin has a lot of touring tire families which boast excellent traction, braking, and cornerings, like the Michelin Primacy, Premier, and Crossclimate. However, the Defender tire line goes on a different path as its models focus on durability and longevity.
If we look at the UTQG ratings of Defender and Assurance tires, we will see an advantage in the traction level for the Assurance tires. All the tires in the Assurance line have an A traction rating, while the Defender tires have a B traction rating with the Defender 2.
This just means that you have more options with a high level of traction in the Goodyear Assurance than the Defender.
None of these tire lines have models that are specifically made for off-roading. The Assurance and Defender tires are designed to provide an excellent driving experience on smooth roads and highways, but they do not have many features for unpaved roads.
The tire that stands out in this category is the Michelin Defender LTX M/S with its reinforced sidewalls and Evertread compound, which make this tire capable of enduring sharp rocks and rough terrains. This model could also provide less noise and a more comfortable feel.
Goodyear also considered treadwear in the design of its Assurance tires. The model with the highest treadwear rating in this tire line is the Assurance Maxlife with an 820 A B score.
For the Michelin Defender tires, treadwear is an aspect that they really put an emphasis on. One technology of Michelin that helps to improve the tread wear of their products is the Maxtouch Construction, which creates a contact patch that evenly distributes forces to the tire.
The long-lasting tread life of Defender tires is evident in their treadwear grades. The Defender LTX M/S has a rating of 800 A A; the Defender T+H has 820 A B; and the Defender 2 an impressive 840 B B. Therefore, the Defender line has an edge if you prefer longevity.
Although all-season tires promise a dependable performance throughout the year, most of them struggle during the winter season. The Assurance and Defender tires are mostly labeled with the M+S mark, which means that they are quite good on mud and snow.
However, they are still incomparable to winter tires. A much better all-season tire to use on light-medium packed snow would be those marked with the 3PMSF symbol. For instance, the Michelin Crossclimate 2 has the 3PMSF symbol and a lot of positive feedback for its snow performance.
Between the Assurance and Defender tire lines, only the Assurance Weatherready is marked with the 3PMSF symbol. If we compare the Assurance Maxlife vs Weatherready, the latter will give you much more confidence in accelerating even in medium-packed snow.
Hence, the Goodyear Assurance takes this category as it has a design that is ahead of the other tires when it comes to winter performance.
Ride comfort is expected for touring tires. And that's what Michelin and Goodyear gave with their Defender and Assurance products. All of these tires provide excellent comfort thanks to the technologies that these two big brands have.
For example, the Goodyear Assurance Comfortred Touring is loved by many for its quietness and comfort on the road. The company claims that this tire outperforms its competitors in the cushioning test due to its Comfort layer design.
The same goes for the Defender tires, as they are also praised in several reviews on Reddit and retail sites for their comfort and reduced noise. Michelin has Comfort Control Technology, which allows these tires to greatly absorb bumps, making it less noticeable in the passenger cabin.
Cost
Because Goodyear and Michelin are both premium brands, we can expect their tires to be on the higher end of the price spectrum. Here is a list of Assurance and Defender tires price:
Goodyear Assurance
Assurance Weatherready: $140-$275
Assurance Maxlife: $135-$239
Assurance Comfortdrive: $147-$260
Assurance Fuel Max: $113-$219
Assurance All-season: $92-$219
Michelin Defender
Defender 2: $156-$258
Defender LTX M/S: $151-$467
Related article:
Best Goodyear Assurance Tires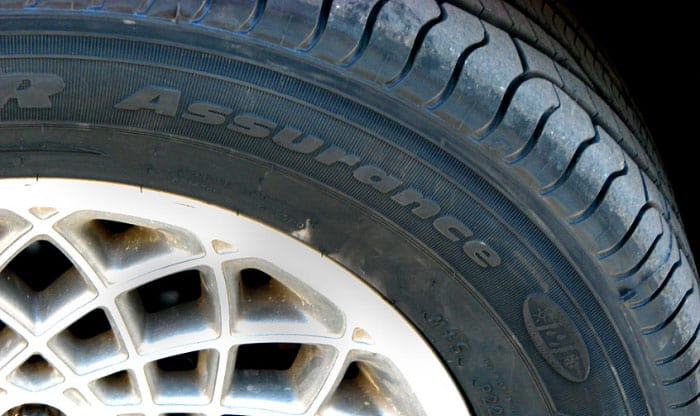 Goodyear Assurance Tripletred
The Goodyear Tripletred is an all-season tire for passenger cars, SUVs, and light trucks. It features Goodyear's three-zone design, improving its performance in every weather condition. The Tripletred also has an optimized compound to improve grip and durability.
Good balance of treadwear and performance
Improved all-season traction
Quiet and comfortable
Has an 80,000-mile warranty
Braking could be improved
Goodyear Assurance Outlast
The Assurance Outlast provides great value for money with its premium features and affordable price. Goodyear also made this tire attractive by offering it with an 80,000-mile warranty. In terms of performance, the dry and wet traction is superb, and performance in snow is decent.
Affordable price
Long treadwear warranty
Excellent overall performance
Handling experience could be better
Goodyear Assurance Weatherready
Goodyear's Assurance Weatherready is one of the best options when choosing an all-season tire that can be dependable in snow. This grand touring tire is 3PMSF-rated and has the 3D Tredlock Technology Blades to provide stability on slippery roads.
Labeled with the 3PMSF symbol
Top-notch grand touring tire
Provides great comfort and quietness
Superb handling
Shorter tread wear warranty compared to other Assurance tires
Goodyear Assurance Maxlife
The Assurance Maxlife is made for drivers who prioritize fuel efficiency and longevity. It has Wear Gauge indicators, allowing drivers to maintain their tires more easily.
Excellent overall traction
Features a long tread life
Offered with an 85,000-mile warranty
Comfort and noise level are not that impressive
Best Michelin Defender Tires
Michelin Defender LTX M/S
One of the leading light truck tires is the Michelin Defender LTX M/S. It provides excellent all-season traction and durability thanks to Michelin's Evertread compound.
Excellent for towing and hauling
Can handle tough road conditions
High level of wet and dry traction
Snow traction could be improved
Michelin Defender T+H
A solid package for a touring tire is what the Defender T+H provides. It combines its top-quality dry and wet traction with durability, comfort, and impressive tread life.
Among the best when it comes to tread life
Impressive dry and wet traction
Quiet and comfortable
Not recommended for winter driving
Michelin Defender 2
Another well-rounded tire from Michelin is the Defender 2. It features a high level of ride comfort and quietness, making it a great option for touring. It is also the highest-graded model in this tire family in terms of treadwear rating.
Offers a great riding experience
Impressive treadwear rating
Excellent all-season traction
Wet traction could be improved
Conclusion
The comparison of two premium tire lines, Goodyear Assurance vs Michelin Defender, has come to an end. I prefer the Michelin Defender because of its well-balanced designs, but the Goodyear Assurance is also excellent.
Both of these brands are well-known in the industry, and most of their products are loved by consumers. Given these factors, I could say that if you want great value for your money, then these two brands are well worth the investment.