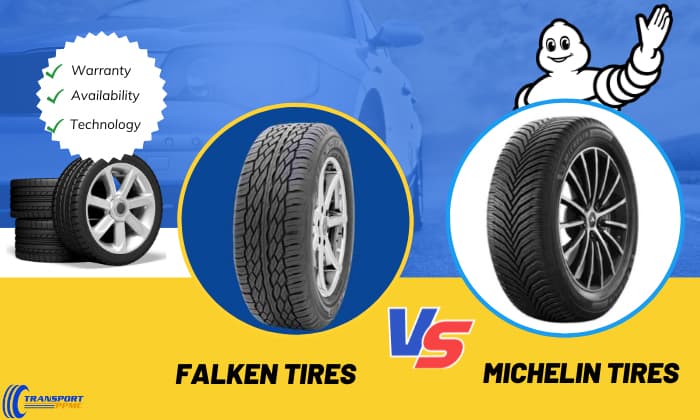 When people talk about cars, they mainly talk about the engine, the design, or how many people it will fit. Not many people talk about the most underrated aspect of a car: the tires.
Tires are especially important in ensuring comfort because they absorb the road's vibrations and ensure safety by delivering control.
When choosing the best tire brand, people often flock to two: Falken vs Michelin tires. Of the two, we recommend Michelin, mainly because of its long-standing reputation for high-quality tires.
Both brands are amazing, so let's talk about them.
Differences Between Falken Tires and Michelin Tires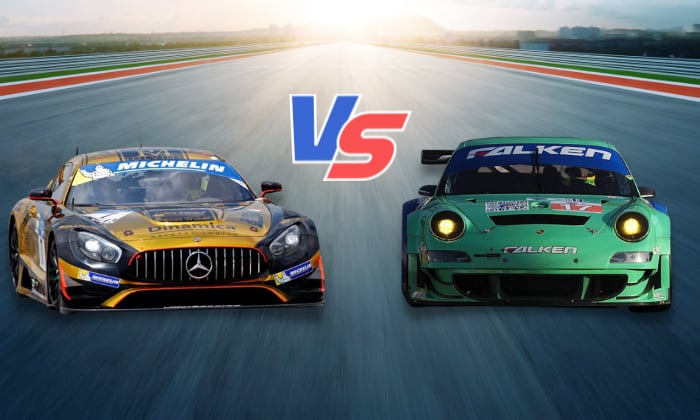 When choosing a brand, it's good to consider what you're buying, whether you're leaning towards a more cost-efficient or more premium tire.
Let's take a look at the main differences between Michelin and Falken tires, so you can choose the one you need:
1. Warranty
Simply put, Falken has two warranty types while Michelin only has one.
Falken offers a 55,000-mile tread life warranty and 50-year customer support regarding workmanship and materials, starting when the tire was produced.
Michelin, however, takes the cake in tread life warranty with a 60,000-mile tread life warranty.
2. Availability
Michelin has a lot more available models compared to Falken.
Plus, the brand maintains production of their models even a decade after their release. This results in consumers having more options with Michelin than its Japanese competitor.
Falken also seems to offer fewer specialized models in comparison to Michelin. While both brands make tires for passenger cars, SUVs, and Light trucks, Michelin ultimately offers more variety in the touring options.
3. Technology
Falken utilizes its unique NEO-TO 1 technology that ensures safety by offering greater stability at high speeds while also making tires less likely to be deformed on the road. These aspects make Falken products absolutely perfect for racing.
Michelin uses an Advanced Compounding Technology that makes their tires more long-lasting while also lowering rolling resistance, which saves your vehicle fuel consumption.
Both tire brands are relatively similar in terms of performance. However, there are some Pros and Cons you should consider before purchasing.
Pros and Cons of Falken and Michelin Tires
Michelin typically has a more durable and sustainable design in contrast to Falken. Rapid tread wear is one of Falken tire problems.
Well, it's no secret that Falken is a mid-range brand while Michelin is a premium brand, so Michelin does cost more.
Falken all season tires and their other models are cheaper at around $120 – $250, with their best tires at around $300. At the same time, Michelin is at around $180 – $400.
Some may find it surprising that Falken tires so cheap but never compromise their quality.
Some tires from Falken, such as the Falken pro G5 CSV tire, offer great dry road traction control compared to some Michelin tires. However, Michelin ultimately leads in dry road performance.
Falken is generally weaker when factoring in dry road braking on most of its tires.
Wet and snowy road conditions are where Falken shines and where Michelin needs improvement.
Michelin prioritizes the driver's comfort, making it perfect for long drives as opposed to Falken.
However, when comparing some products like the Falken Azenis FK510 vs Michelin Pilot Sport 4s, the Falken Azenis ranks slightly higher on overall comfort.
Michelin vs Falken has been a heated debate for years because both brands have their advantages and disadvantages, and it is now up to you to decide what suits you and your driving habits.
Falken and Michelin – A Brief Overview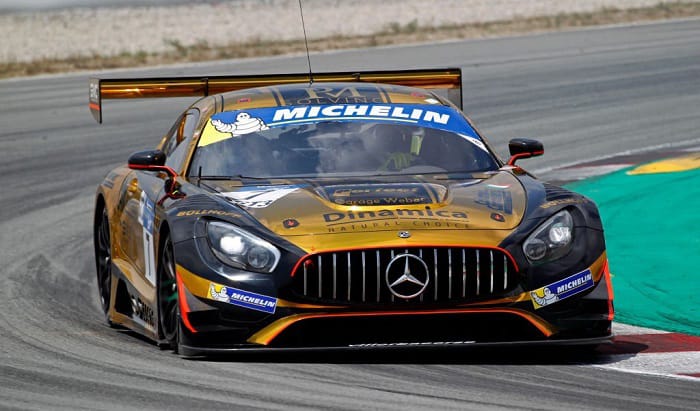 1. Falken
Falken is a fairly new tire company, specializing in various vehicle types such as passenger, light, or medium trucks.
Despite its fairly new conception, the brand has made great strides in the tire manufacturing industry by using professional motorsports as a reference to improve its designs and innovation.
History of Falken
Falken was founded only about 39 years ago in its native country of Japan. About two years later, they started U.S distribution and Falken motorsports.
Originally, it was a part of the Sumitomo Rubber Industries brand and a way for the company to introduce to the world their design of high-performance radial tires.
Falken quickly made a name for themselves by utilizing motorsports to introduce their products and winning races, opening themselves up to new markets and audiences interested in tires that can survive harsh racing conditions.
I can make my review on Falken tires without ever participating in any races and conclude that it is an amazing brand. Overall, Falken is still great, even for everyday and casual driving.
2. Michelin
Michelin has been in the tire industry for many years. Michelin manufacturers tires for many things like space shuttles, motorcycles, trucks, aircraft, and even trains.
The company prioritizes its R&D department and funds it generously, resulting in them making many amazing tires that drivers can utilize for various things, including public transport and average tires for cars and bicycles.
History of Michelin
Michelin is a veteran in the tire-making industry and has continuously made great products since its founding in 1888 by the Michelin brothers Andre and Edouard.
At first, they started by making tires for bicycles and horse-drawn carriages. Years later, they switched to producing detachable pneumatic tires and introduced them to the Paris-Bordeaux road race.
A few years later, in 1946, Michelin developed the radial tire, cementing itself as a company of innovation and excellent design and increasing its market share to 100%.
Michelin eventually became one of the best and biggest tire companies in the world, with over 100,000 employees worldwide.
Both brands, Michelin and Falken, have a long history of tire production and have committed themselves to making new designs that give cars amazing performance.
Frequently Asked Questions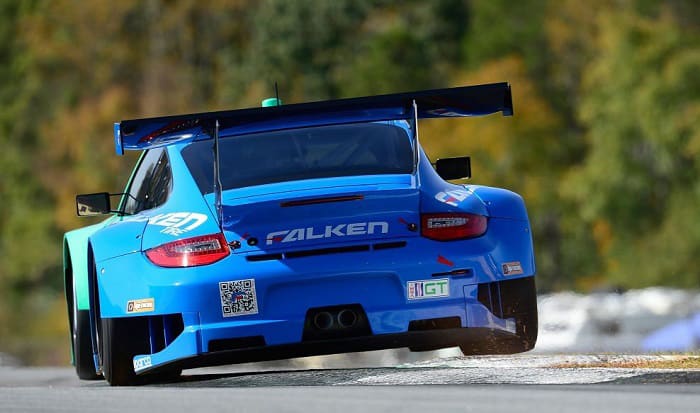 Are Falken tyres good quality?
Of course! The brand is well-known for very affordable high-performance tires meant for all terrains. Falken tires quality is also backed up with strong warranty guarantees.
Is Falken owned by Michelin?
Falken is independent of Michelin and owned by the Japanese company Sumitomo Rubber Industries.
What tire is comparable to Michelin?
The Falken Sincera is great and arguably comparable to some of Michelin's all-season tires by delivering consistency despite any terrain.
Conclusion
When choosing between Falken vs Michelin Tires, it's important to know that there are a lot of factors to consider.
Both brands offer sustainability and performance, but for us, in terms of quality, Michelin cemented itself as a behemoth in the tire-making industry. That is not to say that Falken isn't amazing with its versions of cost-effective, high-performance tires.
It's important to look at your budget and driving habits when choosing a new tire. With that in mind, we hope our list of differences with pros and cons could help you decide.