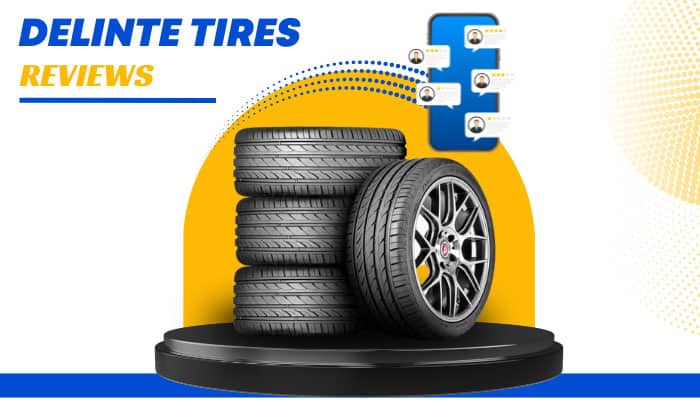 In searching for great replacement tires, it would be easier to buy products from more popular brands. However, there are tons of designs coming from new tire brands that shouldn't be missed out. One of the tire brands that is worth trying is Delinte.
Although Delinte has a wide range of tires, they put focus on producing ones that the younger generation would love. Therefore, they use technologies that would make their off-road and performance tires competitive in the market.
In this Delinte Tires review, we will look at some of their highest-rated models and try to weigh their advantages against other more known brands.
Delinte Tires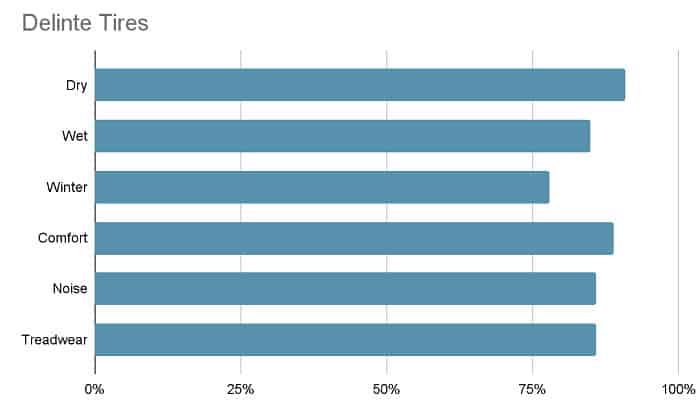 Delinte is a Chinese tire brand founded in 2009 under the ownership of Qingdao Sentry Tire Co. Aside from Delinte, Sentry also owns the tire brands Landsail and Sentury Tires.
So who makes Delinte tires? Delinte tires are manufactured by Sentury Tire with their plants in China and Thailand. They ship most of their production to the United States, which shows their commitment to the American market.
To dig deeper into this tire brand, let us see how their products do when it comes to quality, price, range, and durability.
1. Quality
Delinte is still short of industry experience compared to more established brands like Michelin. Looking at the quality of Delinte Tires vs Michelin, Michelin is superior, as they have top-rated tires that boast high-level performance, durability, and tread life.
That said, despite being under the radar, Delinte tires offer a solid package. For example, the Delinte DH2 tires are great all-season tires for passenger cars. It is a well-balanced tire that will not give you problems in regular road conditions.
Their all-season Ultra-High Performance tires, such as the Thunder D7, are a good alternative for more expensive brands. Delinte D7 all-season tires offer dependable wet/dry traction and excellent grip, allowing you to feel confident even at high speeds. They are quiet as well.
2. Price
Price is among the factors that make Delinte attractive to consumers. While exceptions exist, most of their products are below $200, with some costing even less than $100. You are saving a lot of money and still getting dependable performance on the road.
To give you a better idea, here is a Delinte Tires price list based on SimpleTire:
Delinte D7 A/S: $88-$168
Delinte DH2: $70-$284
Delinte DS8: $104-$187
Delinte DH7: $97-$162
Delinte DX-10 Bandit A/T: $124-$319
3. Range
Delinte has an impressive range of products, offering tires for passenger cars, light trucks, and SUVs.
If you are looking for touring tires, they have excellent models like the DH2 and DH7. For high performance, they have the D7, which is one of their most popular tires.
Aside from their on-road tires, Delinte also creates exceptional designs for off-road adventures. They have mud-, rough- and all-terrain models available. Delinte all-terrain tires, such as the DX-10 Bandit A/T, provide excellent traction and durability on rough roads.
4. Durability
Due to the affordability of Delinte tires, you could expect them to be less durable than those of premiums. Looking at Delinte vs Michelin tires, there is a huge disparity in terms of tread life – the latter reaches over 90,000 miles, whereas the former can only last a little over 50,000 miles.
However, Delinte tires could still provide adequate mileage. The DX-10 Bandit A/T and DH2, for example, come with a 50,000-mile warranty. The D7 comes with a 40,000-mile warranty, which is a good offer considering that it is a UHP tire.
List of Best Delinte Tires
1. Delinte Thunder D7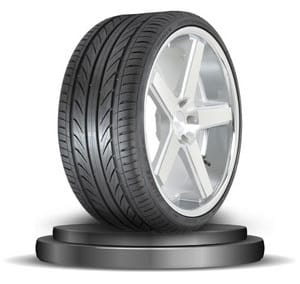 D7 tires boast an excellent combination of performance, looks, and affordability. It has an elegant design that fits great in any sports vehicle.
It has wide grooves and a V-slope to effectively evacuate water and provide a better grip on wet surfaces. It is also available in a variety of speed ratings, allowing you to select the one that is best suited to your vehicle.
2. Delinte Desert Storm D8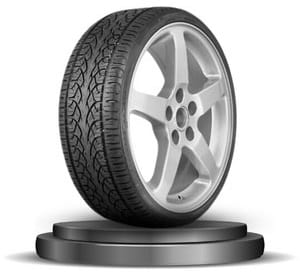 The Delinte DS8 is an SUV UHP tire with promising performance features. Its tread design provides excellent contact with the road, resulting in improved traction. The steering responsiveness is also great, so you can have better control while driving.
This Delinte Desert Storm tire can handle high-torque vehicles, so you don't need to worry much about its fit on your sports cars. It comes with a 50,000-mile warranty.
3. Delinte DH7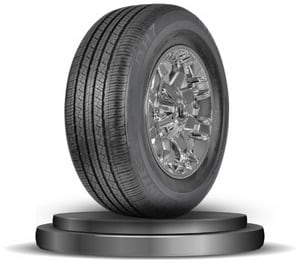 Delinte DH7 tires are designed to provide excellent all-season traction, allowing you to feel safe and comfortable even on long trips. It is another versatile SUV tire as it is available for T, H, V, and W speed ratings.
With its strong center tread that keeps it stable in straight lines, the DH7 provides an excellent experience for long trips. The tire shoulders also allow better control, making it ideal for touring.
4. Bandit A/T DX10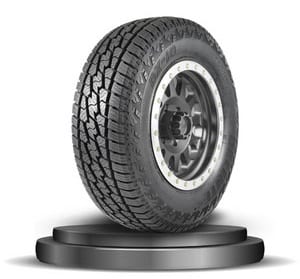 The Bandit A/T DX10 is a complete package light truck tire. Aside from its durability that can get you through any terrain, it is also 3PMSF certified, so it is dependable on snowy surfaces as well.
With its aggressive tread design, it gives your light truck or SUV a better overall look, making you more confident wherever you go. This tire brings a lot to the table, ensuring you will be completely satisfied.
Frequently Asked Questions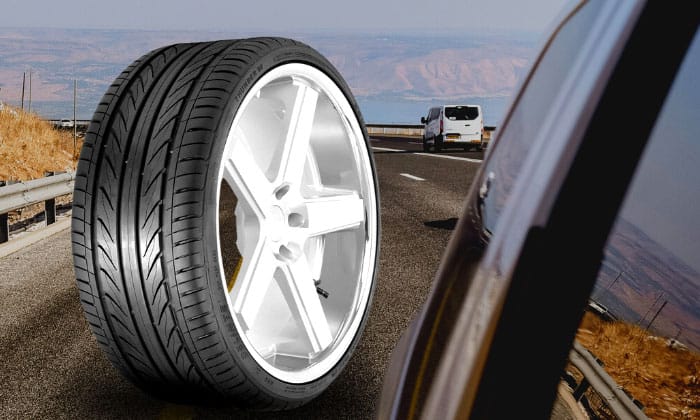 Why choose Delinte tires?
One of the most convincing aspects of buying Delinte tires is their price. They are a lot cheaper than premium brands but still provide the value that consumers expect with their tires.
Delinte has excellent designs in its lineup, but it is still important to check the specifications and features of these products first to ensure that you get the type of performance you need.
Are Delinte tires good in snow?
Delinte has some designs that could work well in the snow. For example, the DS8 has a tread that effectively moves water and snow out of the tread to provide a better grip on the road.
They also have a severe snow-rated tire, the Bandit A/T DX10, which is another great option for good snow performance.
Who are Delinte tires made by?
Delinte tires are made by Sentury Tire. Delinte Tires' main manufacturing plant is in China, but they also have a plant in Thailand.
How many miles on Delinte tires?
Tread life is not the best quality of Delinte tires. However, they ensure their customers will get enough mileage out of tires, so they offer models with 40K to 50K mileage and road hazard limited warranties.
Conclusion
This marks the end of our Delinte Tires review. Overall, Delinte has a lot of great designs, and the amount of quality you get for their price makes them worth buying.
It is not a bad idea to experiment with new tire brands, especially if you think they will provide the product qualities you need. Aside from checking the tire specifications, you could also find reviews on various retail sites or Reddit to help you make a decision.