When you choose between grand touring vs touring tires, it's hard to miss comparing Cooper tires vs Michelin.
That is why we inspected the Cooper CS5 vs Michelin Defender. Overall, the features of Cooper's CS5 Grand Touring are meant for drivers who want affordability and above-average dry performance with light rain traction.
Meanwhile, Michelin Defender tires focus on providing excellent tread life, comfort and noise reduction.
| | | |
| --- | --- | --- |
| Factors | | |
| Wet | Competitive | Winner |
| Dry | Equal | Equal |
| Snow and Ice | Average | Winner |
| Noise/ Comfort/ Ride Quality | Low to Loud Noise, Stable ride | Quiet to Low Noise, Comfortable ride |
| UTQG | Lower in treadwear | Lower in heat tolerance |
| Price | Cheaper | Expensive |
| Mileage Warranty | Equal | Equal |
What Are They?
1. Cooper CS5
Cooper CS5 has two identical all season radial tire models called:
Cooper CS5 Grand Touring – Despite the name, it is a normal touring tire suitable for coupes, sedans and crossovers. The tire sizes available are from 15-18 inches diameter.
Cooper CS5 Ultra Touring – suitable for a wider variety of passenger vehicles because the tire size ranges from 15-20 inches diameter. It has a high performance vibe compared to a regular touring tire.
2. Michelin Defender
The Michelin Defender line is composed of two standard all season touring tires and an all rounder special tire for highway driving.
Michelin Defender T + H – normal touring tire designed for coupes, sedans, minivans, and small CUVs
Michelin Defender 2 – not only suitable for regular passenger vehicles but can also accommodate SUVs, minivans, and EVs that have 19-20 inches rims.
Michelin Defender LTX M/S – designed for highway mobility of vans, pickups, SUVs, and shuttles.
Differences: Michelin Defender vs Cooper CS5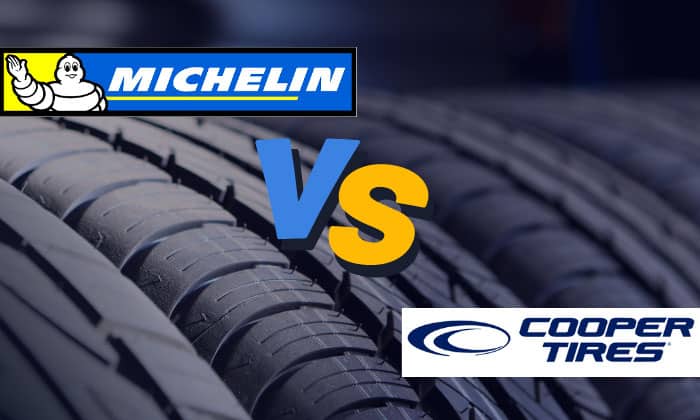 When it comes to vehicle fitment, Michelin's Defender LTX M/S is best compared with the Cooper Discoverer line such as the Cooper AT3 4s.
On the other hand, Cooper's CS5 Ultra Touring should be matched with other grand touring all season tires like the Michelin Primacy Tour A/S, Michelin Premier A/S, Crossclimate 2, and General Altimax RT43.
Hence, we'll compare standard touring tires here, namely the CS5 Grand Touring, Defender 2, and Defender T + H.
1. Specifications
| | | | |
| --- | --- | --- | --- |
| Specifications | CS5 Grand Touring | Defender 2 | Defender T + H |
| Brand | Cooper | Michelin | Michelin |
| Tire Type | Standard Touring | Standard Touring | Standard Touring |
| Tire Size Range | 15-18 inches | 16-20 inches | 15-18 inches |
| Tire Size Inspected | 215/60R17 | 215/60R17 | 215/60R17 |
| Tread Depth | 11/32 in. | 11/32 in. | 10/32 in. |
| Max Load | 1565 pounds | 1565 pounds | 1565 pounds |
| Max PSI | 44 psi | 51 psi | 44 psi |
| Tire Weight | 26 pounds | 24 pounds | 24 pounds |
| UTQG | 780 A A | 840 B B | 820 A B |
| Mileage Warranty | 80,000 | 80,000 | 80,000 |
Cooper CS5 is the heaviest among the three tires at 26 pounds, but all the three models have a maximum load capacity of 1565 pounds.
The Cooper tire has the lowest treadwear rating of 780, but it has the highest heat tolerance (proven by its A temperature grade) compared to the two Michelin tires with B rating.
2. Warranties
Both brands promise the same brand support of 80,000 miles. However, based on a test conducted by Consumer Reports, the Cooper CS5 can last 70,000 miles while the Defender T + H can be driven up to 90,000 miles.
They also differ in special warranty coverage. Cooper tires have a 45-day road test guarantee while Michelin adds the following perks:
Free tire replacement within 60 days from purchase date
Roadside assistance for 3 years
3. Wet and Dry performance
All the three tires excel on dry roads.
However, all three could use some improvement regarding wet traction. While none will leave you feeling unsafe, there are some things to take note of.
The Cooper CS5, for instance, has a high braking distance if the road is extremely wet, and the Defender2 may experience some rare slips before regaining stability.
As for the Defender T + H, it gives solid performance in wet conditions despite some negative reviews.
Hence, if I have to pick one product, I would say the Defender wins in wet traction. My experience with the T + H is overall positive, and it has run well for me through rain storms.
4. Noise/Comfort/Ride quality
The Defender tires are quieter and more comfortable because they have dedicated technologies to minimize tread noise and road impact. For the Defender T + H, the noise remains outside because the vibrations are absorbed by Comfort Control Technology.
Similarly, Defender 2 tires emit low noise, thanks to their Piano Acoustic Tuning that can lessen cabin sounds.
CS5 Grand Touring, meanwhile, is not consistently quiet. The road noise is sometimes distractingly loud. Turning the radio on won't help to make the ride comfortable.
5. Snow and Ice
Cooper's CS5 and Michelin's Defender 2 are somewhat neck and neck in shallow snow, but the overall lead goes to the Michelin Defender T + H.
Note that all three tires are usable in light snow only. They are not winter-rated tires, so don't expect excellent snow traction in blizzards.
6. Cost
Cooper CS5 Grand Touring is about $30 to $60 cheaper than the two Defender tires.
| | |
| --- | --- |
| Tires | Price |
| CS5 Grand Touring | $112 – $193 |
| Defender 2 | $156 – $258 |
| Defender T + H | $144 – $231 |
Pros and Cons
Cooper CS5 Grand Touring
Good traction on wet roads
Long life at a lower price point
Excellent dry performance
High temperature tolerance
Mediocre snow performance
Noisy
Michelin Defender Tires
Multiple vehicle compatibility due to availability of bigger tire sizes
Superior traction in light snow
Consistently quieter and more comfortable on the road
Long lasting tread life
High prices
Not winter tires
FAQs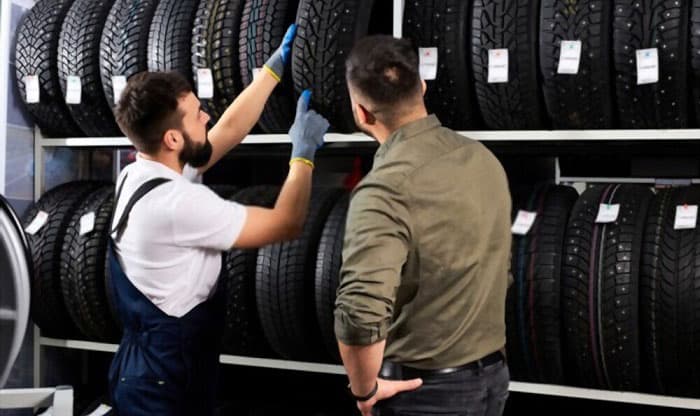 Is Cooper CS5 good in the snow?
No. Cooper CS5 is not snow-certified, so it is usable in light snow conditions only. Its snow traction is average compared to other grand touring tires.
Will Michelin stop making Defender tires?
For the time being, no. In fact, Michelin introduced Michelin Defender T + H as the replacement for its old Defender tire in 2017. Right now, this is one of Michelin's best selling all season tires that is available in almost any tire dealer.
What tires did the Michelin Defender change?
Michelin Defender was introduced in 2012 to replace two tire lines – Hydroedge and Harmony. In 2015, the French tire maker streamlined its offering of passenger tires and light truck tires to avoid confusion. As a result, the tires were grouped under the Premier and Defender families.
Conclusion
After listing the features of the Cooper CS5 vs Michelin Defender, we learned that Michelin Defender tires are overall better. However, the Cooper CS5 is still excellent if you're not concerned about noise and storms while driving.
Aside from the models discussed here, you might want to check out another matchup with the Cooper-supported brand, Starfire tires vs Michelin.