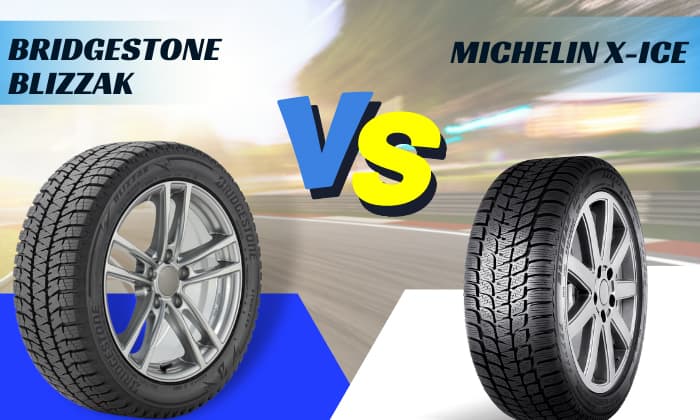 Bridgestone Blizzak dominates ice and snow performance with seven tire models while Michelin X Ice has three. With so many products in each line, you may find it hard to differentiate Bridgestone Blizzak vs Michelin X-Ice. This article will help you do just that.
Bridgestone Blizzak
Michelin X Ice
Number of models
7
3
Snow
The Blizzak performs better, but not if we factor in the X Ice Snow
Wet and dry performance
The Blizzak is better in braking, though both lines have good handling and traction
Noise/Comfort/Ride Quality
Michelin wins this category
Wear
Less Durable
Winner
Rolling Resistance
Higher
Lower
Price
Higher
Lower by $5-30
What is Bridgestone Blizzak? Michelin X-Ice?
1. Bridgestone Blizzak
Blizzak Bridgestone winter tires started in 1988. In 34 years, these winter tires have become known for exceptional ice traction and durability, although in general, Bridgestone does not provide an exact mileage warranty on its winter tires.
Who makes Blizzak tires?
Blizzak tires are manufactured by Tokyo-based tire maker, Bridgestone Corporation. Blizzak DM-V2 tires are made in Japan. Bridgestone Americas produces the Blizzak LT in Joliette, Quebec.
2. Michelin X Ice Family
Michelin has been producing winter tires since 1930. They currently have 8 winter tires, and the snow tire line, Michelin X Ice, consistently places as top competitors in the market.
X-Ice snow tires are manufactured in
Nova Scotia, Canada for North American market
France, Germany, Hungary and Poland for European consumers
China for Asian market
Russia for Eurasia
Differences: Michelin X-Ice vs Bridgestone Blizzak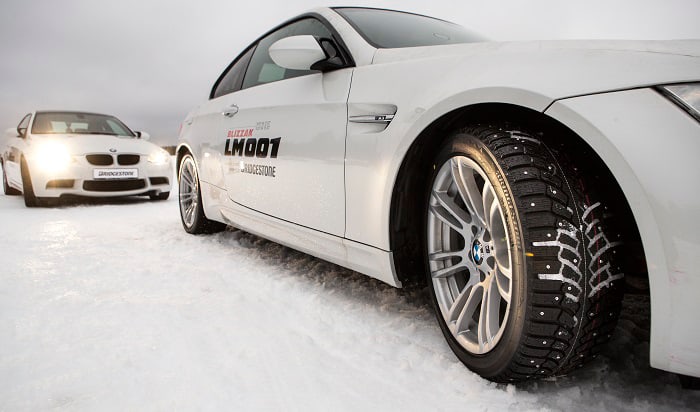 In general, Bridgestone Blizzak and Michelin X Ice can tackle ice and snow-covered paths because they are equipped with the following components:
Bridgestone
Purpose
Michelin Counterpart
Nanopro-tech
make the tires soft and flexible even in lower temperatures
Flex Ice Compound (for Xi3 and X Ice Snow)
Multi-cell Technology
increase vehicle traction for stability or prevent slipping in snow and slush
Micro Pumps
Maximized Tread Width
enables larger contact area for smooth wet handling
Wide Grooves
Zigzag/3D Sipes
Provide stability by having more biting edges on the road
Cross Z sipes (for Xi2 and Xi3)

Interlocking 3D sipes (for the X-Ice Snow)
Key differences in tread design:
Bridgestone Blizzak consumes more fuel than Michelin to roll over because it has a larger contact patch to support.
Blizzak grooves are deeper, thus creating more noise and more sensitivity to impact on the road.
Blizzak tires wear out faster, unlike Michelin, which is protected by its unique EverGrip Technology and MaxTouch Construction.
Michelin X-Ice tires are more fuel-efficient because the new Flex-Ice 2.0 compound and tread design reduced the tire's rolling resistance by 9%. This is also an advantage of the Michelin X Ice Snow vs Xi3.
X Ice tires have a mileage warranty of 40,000 miles, equivalent to around nine winter driving seasons.
To put things in perspective, the Blizzak WS80 and Blizzak DM-V2 are in direct competition with the Michelin X Ice Xi3 and Michelin Latitude X-Ice Xi2, while the Blizzak LT competes with the Michelin LTX.
Bridgestone Blizzak tires outperformed the first two Michelin X Ice tires in ice, snow, wet and dry performances. On the other hand, Michelin maintained its lead in noise, comfort and wear categories.
As an illustration, between the Blizzak WS80 vs X-Ice Xi3, the former took the lead in ice and snow performance. Other than WS80 vs Xi3 models, the Blizzak WS90 and Blizzak DM V2 followed suit in getting better performance scores in ice and snow than the Michelin X-Ice Xi3.
Things changed when Michelin introduced the X Ice Snow to replace the X Ice Xi3 and Latitude X Ice Xi2.
When comparing Michelin X-Ice Snow vs Blizzak WS90, their fate in snow was reversed. The X Ice Snow has better acceleration, braking and handling in snow than Michelin's WS90. The Michelin snow tire also outscored the Blizzak one in ride quality and noise.
However, Bridgestone's WS90 had an advantage in wet braking by 7.5 feet and dry braking by 3.8 feet from a speed of 50 mph to 0.
In short, Michelin X Ice ruled by capturing the overall driving experience. Its latest snow tire outperformed the competitor's tire lineup in snow and ice but with slightly lower performance in wet and dry conditions.
Between the Bridgestone WS90 vs Michelin X Ice snow, the $5 price difference seemed insignificant. The latter is cheaper by almost $5 on Discount Tire, but on Simple Tire, it is the other way around.
Between the Blizzak DM-v2 vs Michelin X-ice Snow, Michelin has a lower price tag by $28 on Discount Tire and $30 on Simple Tire.
Normally, when tires have competitive pricing like this, browsing a forum like Reddit may provide some additional insights.
| | | |
| --- | --- | --- |
| | Discount Tire | Simple Tire |
| Blizzak WS90 | $102.49 | $111.99 |
| Blizzak DM-V2 | $135-338 | $147.99 |
| Blizzak LT | $210-286 | $212.99 |
| Michelin X Ice Snow | $107-471 | $117.96 |
Pros and Cons: X Ice vs Blizzak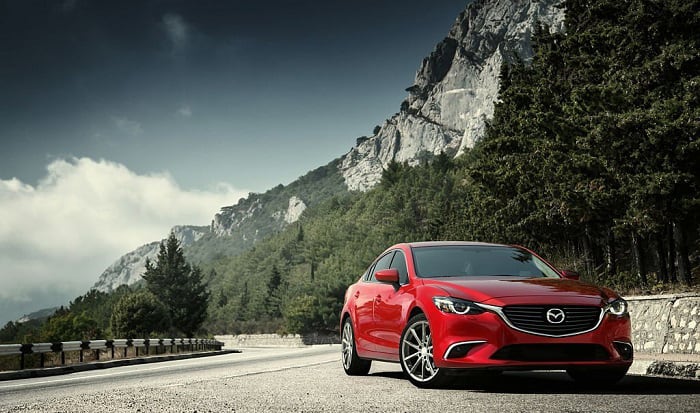 Based on the comparison above, both brands have tires that provides exceptional ice and snow traction. They are the Blizzak WS90 for Bridgestone and Michelin X Ice Snow for Michelin.
As you can see from the above comparison, each line's advantages are where the other brand could improve on.
Michelin X Ice Advantages
Cheaper in some tire dealers
More fuel efficient due to lower rolling resistance
Reduced noise level
More comfortable
Promises longer tread life
Bridgestone Blizzak Advantages
Superior wet and dry braking
Better ice and snow performance
Frequently Asked Questions
Which is a better winter tire Bridgestone or Michelin?
When we compare Michelin and Bridgestone tires, Bridgestone wins the winter category with 7 tire models that cater to extreme winter conditions. Highly-rated for affordability and excellent grip on ice and snow is the Blizzak WS90.
When it comes to snow performance, Michelin LTX Winter was the best tire overall while three of Bridgestone Blizzak tires were recognized as best for highway use, durability and thick ice.
Are Blizzak tires good on ice?
Yes, they are. In fact, the Blizzak WS90 and DM-V2 achieved third and sixth place respectively in an evaluation of winter tires.
In a separate review, the Blizzak DM-V2 was recommended for thick ice conditions because this model feels natural when cornering and has good acceleration and braking in snow.
What tires are best for ice and snow?
Among the top tires that are excellent for ice and snow are Nokian Hakkapeliitta 10 SUV, Nokian Hakkapeliitta R3, Bridgestone Blizzak WS90, Toyo Observe GSI-6, and Michelin X-Ice Snow.
How many miles do Bridgestone Blizzaks last?
Bridgestone Blizzak tires are reliable for about 3 to 4 winter driving seasons. The mileage you can expect is 12,000 – 15,000.
Which is better: X Ice Snow vs Continental Viking 7?
Viking 7's strengths include excellent braking and handling in dry and icy conditions. It has a 1% lead in snow braking and snow handling. The Continental winter tire is also extremely quiet and comfortable.
On the other hand, X Ice Snow's main advantage is being more fuel-efficient due to its lower rolling resistance. It also performs better in wet handling and aquaplaning. Also, it is 5% more affordable than the Viking 7.
Conclusion
Comparing Bridgestone Blizzak vs Michelin X-Ice is interesting because there are more Blizzak tires to depend on, like Blizzak DM-V2 for thick ice conditions and Blizzak WS90 for light and heavy snow.
However, when the Michelin X Ice Snow appeared, Blizzak tires faced a strong rival which was capable of delivering a quieter, more comfortable and fuel efficient ride.
In other words, for specific winter needs, Bridgestone has 7 tire options to choose from while Michelin has a reliable Michelin X Ice Snow.
If you want to know more about winter tires, don't hesitate to ask us questions.