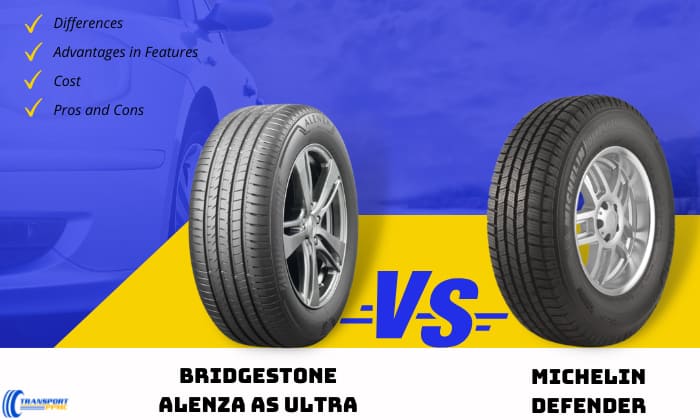 Bridgestone vs Michelin has been a heated debate for years. Both manufacturers often fight for the number 1 spot with their products almost annually.
With products such as Bridgestone Alenza as Ultra vs Michelin Defender being frequently compared against each other, it might be hard to choose the best tire for you.
But for us, we recommend the Michelin Defender mainly because we really value comfort and peace of mind while on the road. We'll explain our choice below while listing down various tires based on what suits you better.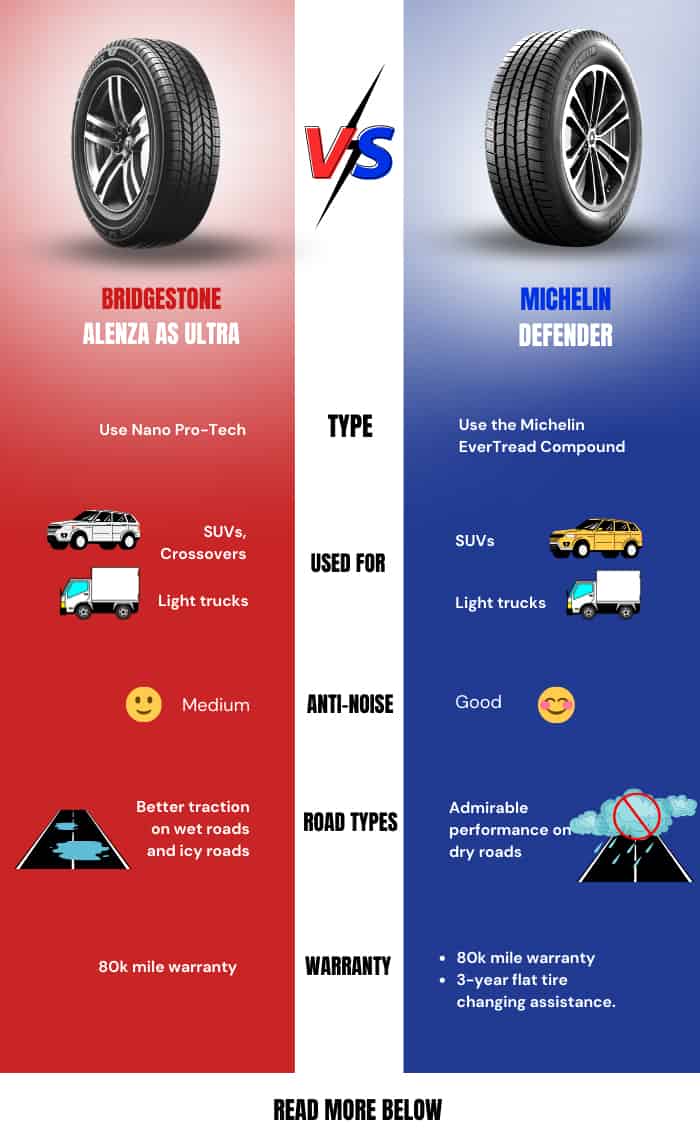 Differences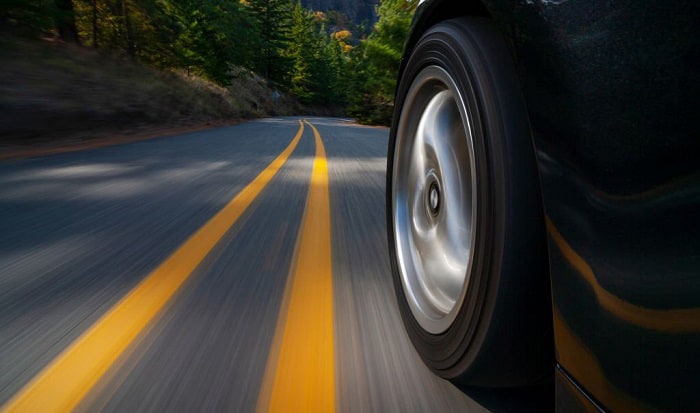 Both models are built to be long-lasting while also ensuring safety, but undeniably there are a few minor differences here and there that make us favor one over the other, such as:
1. Type
The Bridgestone Alenza uses Nano Pro-Tech to control the rubber structure to maximize fuel efficiency and safety.
The Michelin Defender uses the Michelin EverTread Compound that improves the tire's traction and durability.
2. Warranty
Though both brands offer an 80k mile warranty, Michelin offers a 3-year flat tire changing assistance.
3. Size
The Michelin Defender was built for SUVs and light trucks with over 76 sizes.
While the Alenza AS Ultra was also built for SUVs, Crossovers, and light-duty trucks, it has a considerably smaller size choice at 23.
Advantages in Features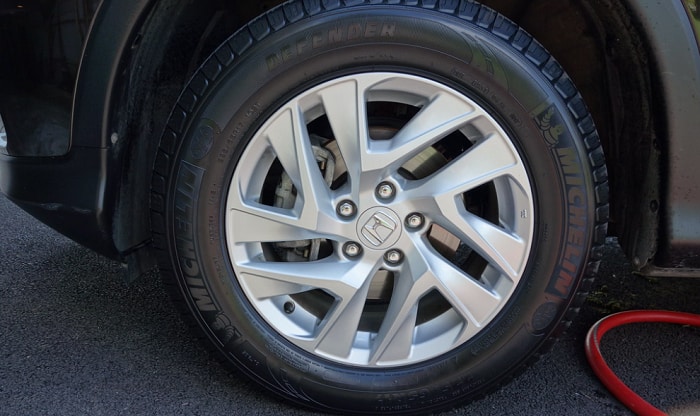 Aside from their slight differences, there are a few features and performance indicators on how one model would outshine the other such as:
1. Dry Performance
The Alenza As Ultra performs much better on dry roads than the Michelin Defender. While the Michelin Defender is a tire for all seasons, the AS Ultra still has the better edge on dry surfaces.
2. Wet and Snowy Road Performance
On wet roads, the Michelin Defender shines.
On Snowy and Icy roads, go Bridgestone.
3. Steering Response
Michelin has a more incredible steering response with a more 'crisp' feel.
4. Ride Comfort and Noise
Michelin again has a slight advantage here as consumers report that driving with the Defender is a lot more comfortable while producing less noise than its competitor.
Cost
Both are premium tires for drivers looking for quality and sustainability regardless of price. Bridgestone is slightly cheaper than the French brand here as we compared Michelin vs Bridgestone Costco and Amazon prices:
The Bridgestone Alenza as Ultra is priced at around $216, while the Michelin Defender is priced at about $263 at Amazon.
Both brands spend a lot on R&D, ensuring new and innovative designs are as fast and accurate as possible, equipping consumers with the best technology and design on the market.
Michelin does, however, have a lot of quality tires that you can choose from, and we'll list all of them below after we talk about the pros and cons of the two companies.
Pros and Cons
It is always important to consider what suits you when buying a new tire, so here are a few pros and cons of the two manufacturers to help you make an informed decision on what to buy since later on, we'll be comparing different tire models:
1. Bridgestone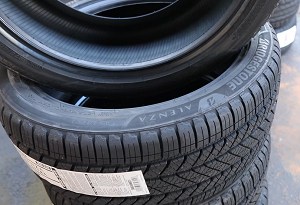 A common question I get is, "Are Bridgestone tires good?" The answer is a resounding "Yes!" Below are the reasons why:
Pros:
Bridgestone tires have better traction on wet roads and surfaces as many consumers have reported that no traction is lost, making it easier to brake.
Bridgestone is often referred to as snow tires on snowy and even icy roads because they provide better traction than other brands. Consider this when living in cold climate areas.
In terms of cost, Bridgestone is slightly cheaper than Michelin.
Cons:
Bridgestone tires are not better on dry and tarmac.
Sound and comfort still have room for improvement as the particular growling tire sounds are more distinct than their French counterpart.
2. Michelin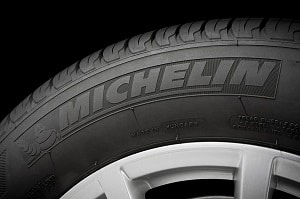 Michelin has been in the industry for literally a century and is famous for delivering quality and innovative products. Here are some pros and cons for Michelin to understand what makes them great:
Pros:
Admirable performance on dry roads with superb braking, which maximizes safety for average drivers on their daily drives
Michelin tires are fuel-efficient since they have low rolling resistance, making them an excellent bang-for-your-buck deal!
It's no secret the peace and quiet provided by Michelin certainly makes your drives a lot better by bringing you comfort on long drives since the tires don't growl so much.
Cons:
Expanding Your Choices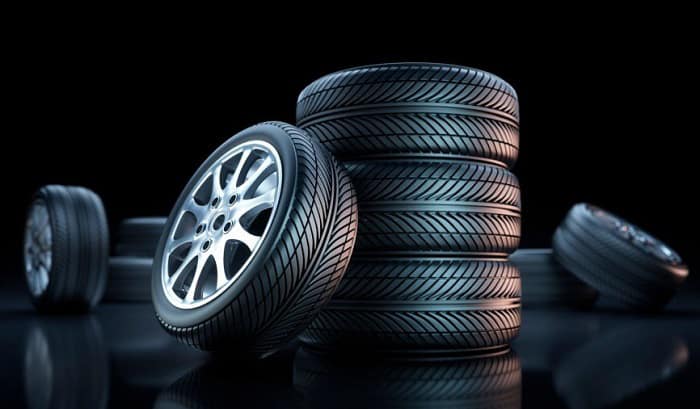 Aside from the two products above, we'll help you look into different tire models to make your choice easier. We'll give you some features of other common comparisons you frequently find while shopping.
Here are some common comparisons you usually find when asking, "which is better, Bridgestone vs Michelin?"
Bridgestone Dueler vs Michelin Defender
The Bridgestone Dueler is an off-road tire designed for all seasons with impressive traction and braking on rough and dry surfaces.
The Michelin Defender is an all-season touring tire perfect for everyday driving!
Bridgestone Dueler H/L Alenza Plus vs Michelin LTX M/S2
The Michelin LTX M/S2 is designed as a highway all-season tire for vans, pickups, SUVs, and even commercial cabs and shuttles
The Dueler H/L Alenza plus was designed for SUVs and light trucks to improve the fuel efficiency of past models further.
Related comparison: Michelin LTX M S2 vs Michelin Defender.
Michelin Defender vs. Bridgestone Turanza
Both are designed for passenger or luxury sedan cars
Michelin Defender does have quieter tires, which can be a determining factor for luxury sedans.
Bridgestone Alenza AS Ultra vs Michelin Crossclimate 2
The Crossclimate is built for extreme weather conditions, be it dry, ice, or rain.
Alenza Ultra provides an excellent balance for all seasons, is great for everyday driving, and is reliable and consistent.
Bridgestone Turanza vs Michelin Primacy 4
The Turanza specializes in touring, which provides passengers with a smooth and comfortable ride.
Michelin Primacy 4 is a great all-around tire for all weather conditions with excellent traction, especially on wet surfaces, while never compromising comfort.
The Turanza does hold a significant advantage here in terms of rolling resistance.
Also, learn more about Michelin Defender vs Primacy comparison here.
FAQ
Are Bridgestone Alenza good in snow?
Yes! Bridgestone excels in snow and wet surfaces with excellent traction and less braking distance in extreme weather.
Is Bridgestone the same as Michelin
No, Bridgestone is a Japanese company, while Michelin is French.
Both companies, however, are at the top of the tire world, frequently fighting over the top with each new release.
Should I just buy two tires of each brand?
No, not only will it look bad aesthetically, but it also messes up the balance of your vehicle, making it a lot more dangerous when driving since your handling is compromised.
Conclusion
Both the Bridgestone Alenza as Ultra vs Michelin Defender can provide admirable performance. But ultimately, we have to give the cake to the Michelin Defender.
With the slight exception of wet performance, the Defender has the upper edge on virtually all facets of what makes for a good, quality tire.
However, if you live in a stormy area, or if you want to go off-road such as traveling to places with extreme weather conditions, consider that the Defender might not be the best choice, and go for the Bridgestone Alenza AS Ultra.
Related: A Comprehensive comparison between Bridgestone vs Michelin tires ( History, Manufacturer, Tire performance,…)